On Tuesday, Stephen Hillenburg, the creator of Nickelodeon's "Spongebob Squarepants", passed away in his LA home at the age of 57. Hillenburg revealed his ALS diagnosis in March of last year, and sources report his death was a result of complications from the disease.
Nickelodeon released the following statement in response to the sad news: "We are incredibly saddened by the news that Steve Hillenburg has passed away following a battle with ALS. He was a beloved friend and long-time creative partner to everyone at Nickelodeon, and our hearts go out to his entire family. Steve imbued 'SpongeBob SquarePants' with a unique sense of humor and innocence that has brought joy to generations of kids and families everywhere. His utterly original characters and the world of Bikini Bottom will long stand as a reminder of the value of optimism, friendship and the limitless power of imagination."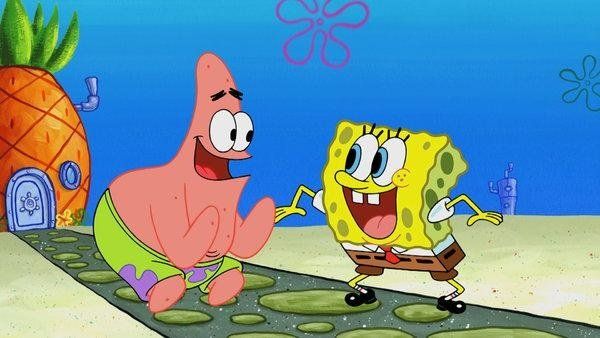 The New York Times
The animator leaves behind his wife of 20 years, Karen Hillenburg, son Clay, mother Nancy Hillenburg and brother Brian Kelly Hillenburg, his wife Isabel, and nieces Emma and Hazel.

Hillenburg's "Spongebob Squarepants" is one of the longest running, most beloved children's animated series of all time. The show was inspired by Hillenburg's background in marine biology, and many of the characters in Spongebob were first dreamt up by Hillenburg as tools to educate children about marine sciences. It first aired in 1999, and went on to air in more than 200 countries, translated into more than 50 languages. The show boasts 4 Emmy awards, and Hillenburg personally won a special Emmy award earlier this year for his work in animation.
Pop-culture scholar, Robert Thompson, told the New York Times in 2001 that Spongebob's success was in part owed to its refreshingly genuine tone. "It seems to be a refreshing breath from the pre-irony era, there's no sense of the elbow-in-rib, tongue-in-cheek aesthetic that so permeates the rest of American culture . . . I think what's subversive about it is it's so incredibly naive — deliberately."
Children and adults alike have enjoyed the innocent antics of Spongebob and the rest of the show's cast of anthropomorphic sea creatures for decades. In a world where humor is so often riddled with innuendo and violence, the clever comedy of the sea sponge and his friends is a refreshing reminder that simple, wholesome, well-crafted entertainment never goes out of style.
---
Brooke Ivey Johnson is a Brooklyn based writer, playwright, and human woman. To read more of her work visit her blog or follow her twitter @BrookeIJohnson.
---
POP⚡DUST | Read More...
INTERVIEW | Indie-Pop Singer Navakaine Talks Coming-of-Age
Water and Man Release 'Phantasie'