Music Features
The rapper defined 2010 with his two hits "Dynamite" and "Break Your Heart."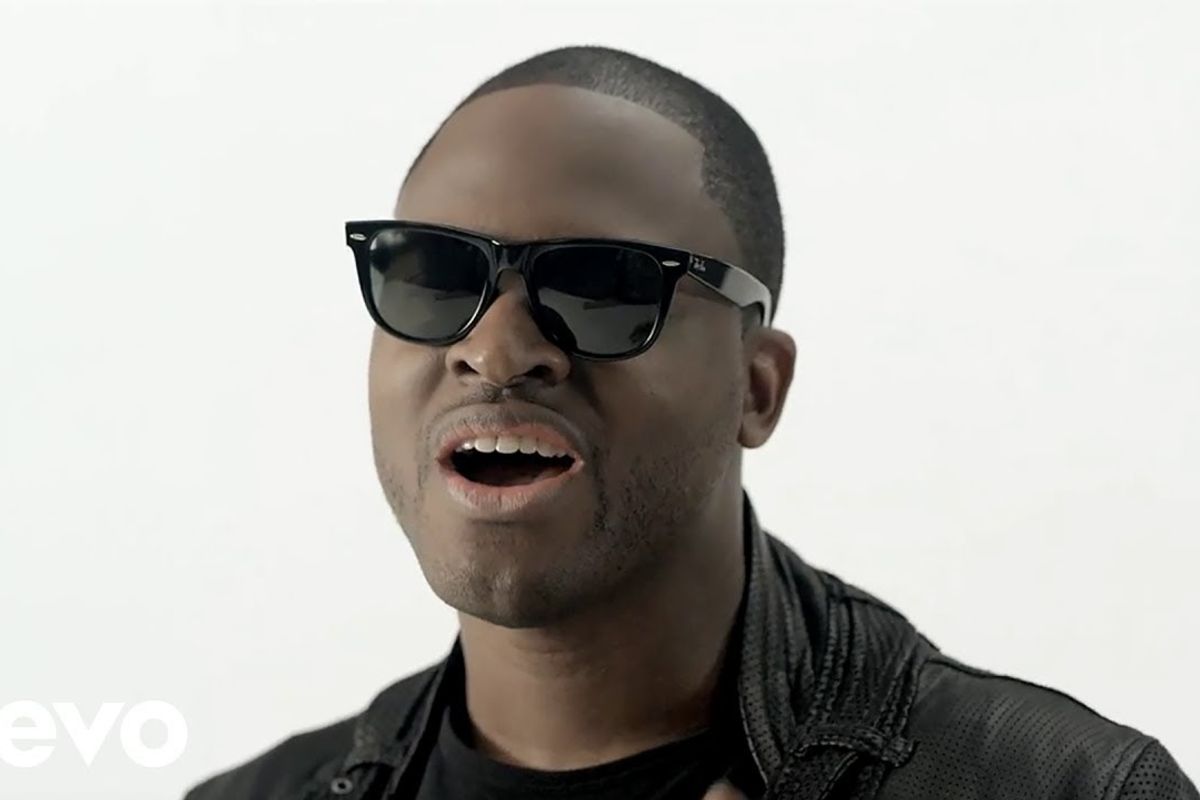 On this day in 1980, a heartbreaker was born.
Taio Cruz, a severely under-appreciated British-born pop star, celebrated his 40th birthday today, and in honor of this "dynamite" day, it's worth noting that he was never truly given his due. His international breakthrough Rokstarr debuted at number 8 on the Billboard charts. In a time when the majority of iTunes users were tweens, how could it not? The collection was comprised of 15 easily digestible EDM-infused pop songs, 2 of which went on to become the most overplayed—but important—singles of 2010.
---
Sure, Rokstarr may have tumbled from number 8 to number 50 on the charts in just one week, and it may have sold 15,000 fewer copies that following week than it did on its debut, but that's not important. What is important is those 2 songs. In hindsight, each of those songs, in all their mediocrity, defined adolescence across the country. "Break Your Heart," which featured the most vanilla Ludacris verse of all time, was so melodically monotonous that it bordered on satirical. But it's unbridled misogyny was somehow... kind of moving. "Don't get me wrong, this song is a total cheese-fest," wrote BBC. "But in a weird way, it's kind of beautiful...this song, for all its self-obsessions, doesn't actually sound like it should be, you know, self-obsessed." The melody was so infectious, and the song was so overplayed on international radio, that even just reading the title brings its simplistic, over-produced chorus–"I'm only gonna break, break your, break, break your heart" to mind.
Taio Cruz - Break Your Heart (Official Music Video) ft. Ludacris www.youtube.com
The track peaked at #1 on the Billboard Hot 100 and to this day perfectly encapsulates the sugar-high artificiality of 2010s teenage-dom. But for those who were (somehow) able to resist "Break Your Heart's" allure, "Dynamite" could not be denied. "I thought ["Dynamite"] was the dumbest song I had ever written," songwriter Bonnie Mckee told Popdust. The lyrics are so generic it makes "Break Your Heart" look like a Shakespearean Sonnet, but the track was a commercial monstrosity. It went 8X platinum in the U.S. and sold over 6 million copies, all while Cruz called out: "I came to move move move, get out the way of me and my crew crew crew, I'm in the club so I'm gonna do do do do." The New York Times called the synths "abusive" and described Rokstarr in its entirety as the equivalent of "empty calories."

But aren't "empty calories" the best kind? Who doesn't enjoy chips and beer? The music of Taio Cruz has aged horribly, but Taio Cruz, in all his triteness, did distract us all during hormonal years when life was exceptionally boring. "I try to keep it simple," Cruz said once. "If [my songs] make me smile when I listen to them, then that's enough for me." It turns out, that was enough for us too.
Happy birthday, Taio Cruz.
From Your Site Articles
Related Articles Around the Web