CULTURE
The Duke and Duchess are stepping back as "senior" members of the Royal Family.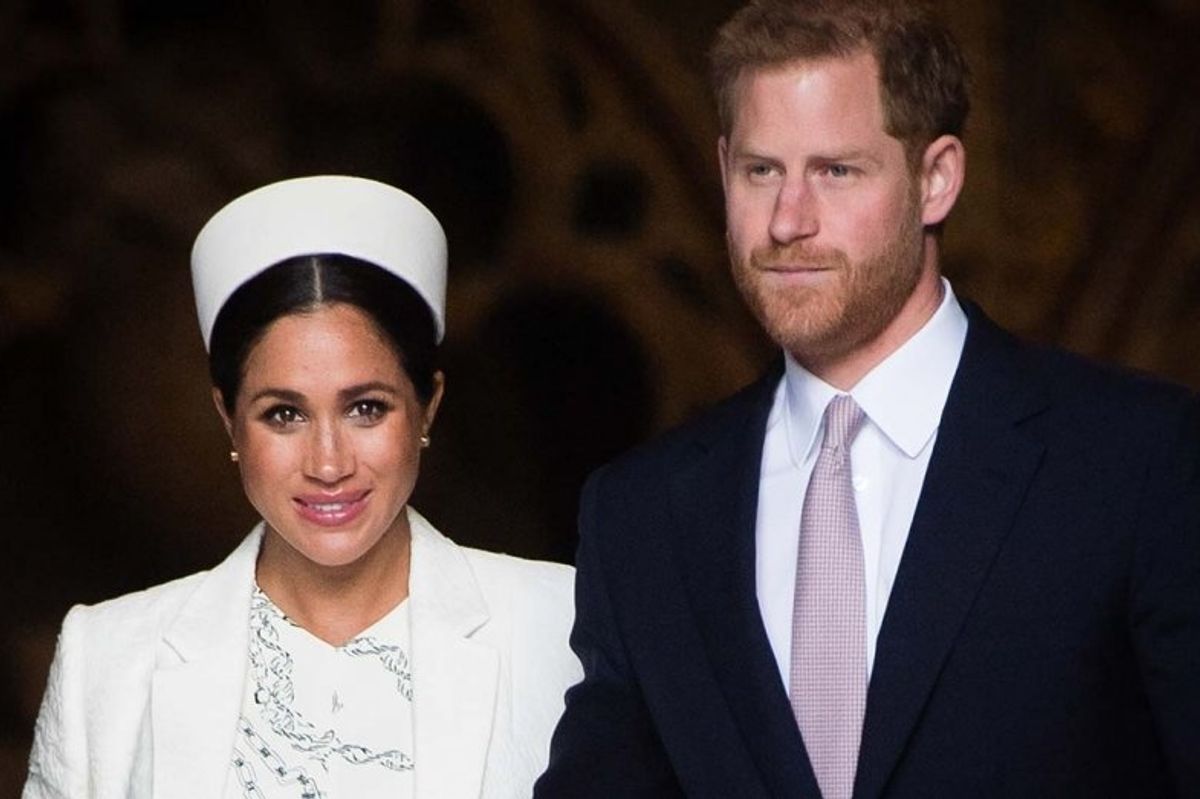 Ever since their engagement was announced in November 2017, the Duke and Duchess of Sussex have proven that they're not your grandma's royal couple.
From their comparatively nontraditional wedding to their 10-day tour of Africa last year, Prince Harry and Meghan Markle are the most unorthodox members of the Royal Family since Harry's mother, Princess Diana. They further solidified their black sheep status by announcing today that they'd be keeping their distance from the rest of the family.
"We have chosen to make a transition this year in starting to carve out a progressive new role within this institution," Harry and Meghan announced on Instagram. "We intend to step back as 'senior' members of the Royal Family and work to become financially independent, while continuing to fully support Her Majesty The Queen."
The pair say they will be raising their eight-month-old son Archie between North America and England, allowing him "appreciation for the royal tradition into which he was born" as they navigate their next endeavors.
The Duke and Duchess have been fairly open about the pressure they've felt since stepping into the limelight. Lest we forget the time Meghan sued the Mail on Sunday for publishing a private letter she wrote to her father, prompting Harry to publish a statement on the British media's "bullying" of his wife. When interviewed by ITV for their documentary Harry & Meghan: An African Journey the Duchess revealed that she'd been struggling to balance the harsh media spotlight with the simultaneous joys and stresses of being a new mother. "Thank you for asking [about it]," Meghan told an ITV anchor. "Because not many people have asked if I'm OK."
From the outside looking in, it seems Harry and Meghan are just normal people who were thrust into a really lavish and unimaginably public life. We wish them the best as they take some time to relax; hopefully, Meghan will relaunch her lifestyle blog in the meantime.