Film News
The acclaimed director seems to not even be considering Theron for Furiosa, which the star describes as "a tough one to swallow."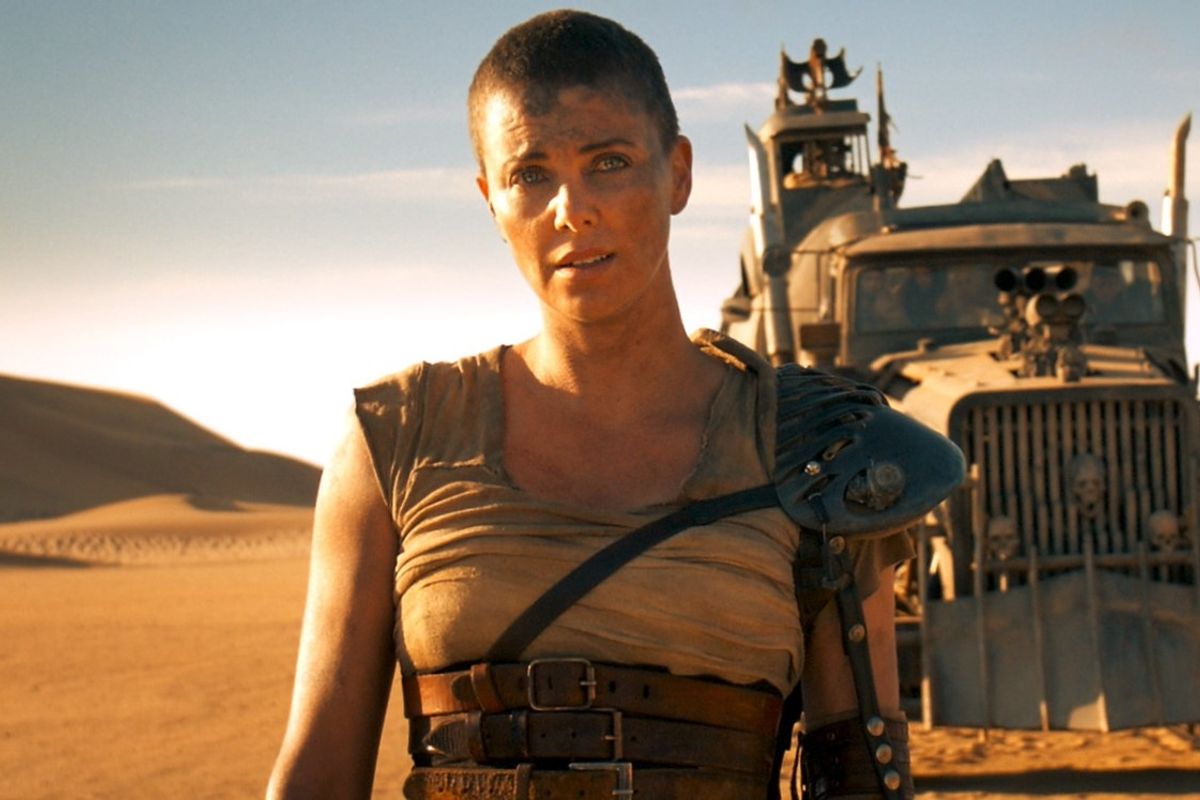 Mad Max: Fury Road
In an interview with The Hollywood Reporter, Charlize Theron recently expressed her sadness that director George Miller is casting a younger actress to play the titular character in Furiosa.
In one of the most memorable roles of the decade, Theron embodied a fierce survivor's energy as Furiosa in 2015's Mad Max: Fury Road, teaming up with Max to lead a dramatic escape of women from Immortan Joe's Citadel. But Furiosa, the prequel currently in pre-production, is set to cover the character's early life, and Theron, 44, is reportedly going to be replaced by an actress in her 20s.
Theron, who says she "really love[s] that character," described the decision as "a little heartbreaking, for sure," and "a tough one to swallow," adding, "I fully respect George, if not more so in the aftermath of making Fury Road with him. He's a master … if he feels like he has to go about it this way, then I trust him."
---
Is Charlize Theron too Old for the Furiosa prequel?
Furiosa is set to start filming sometime next year, but why—after Theron helped to make the character so iconic—is she not being considered to reprise her role? On the one hand, the answer seems obvious: as much as Theron has kept her good looks, no one in their 40s really looks like they did in their 20s.
Audiences are often asked to suspend their disbelief about an age gap between a character and the performer portraying them—the cast of Riverdale is shockingly not actually in high school—but there are limits to what we will accept. So if Miller wants to cover Furiosa's youth, maybe it just makes sense to hire someone younger.
How The Irishman's Groundbreaking VFX Took Anti-Aging To the Next Level | Netflix www.youtube.com
On the other hand, de-aging technology has become a staple of major Hollywood productions. If The Irishman can take decades off Robert De Niro, Al Pacino, and Joe Pesci, and even 2008's The Curious Case of Benjamin Button could return a middle-aged Brad Pitt to his youth, why is the same not an option for Charlize Theron?

It would hardly be the most impressive transformation she has undergone—Theron's Oscar-winning portrayal of serial killer Aileen Wuornos in 2003's Monster will hold onto that distinction—but it would likely involve a good deal of CGI. Is that the problem?
While George Miller is more recognized for his impressive use of practical effects, there's no way a movie like Fury Road could have happened without extensive use of digital effects (as evidenced by the fact that Charlize Theron does not actually have a bionic arm).
So that seems like an unlikely objection—unless Miller has a particular problem with using that approach to alter a performer's face. Did seeing Cats leave him as scarred as the rest of us?
Maybe It's a Budget Issue
Another consideration may be the budget. While her paychecks pale in comparison to many of her male counterparts, she earns upwards of $10 million per film; Theron has regularly ranked among the highest-paid actresses in the world.
Mad Max Fury Road: Choreographing Complex Stunts & Car Chases | Design FX www.youtube.com
Add in the cost of digital de-aging, and the prospect of hiring Theron to reprise her role may have represented a big chunk of Furiosa's budget. Considering the prolonged legal dispute over Fury Road's budget and the $9 million bonus that Warner Bros. withheld from Miller's production company, keeping costs down may be more of a concern for the next installment in the series.

Many fans would no doubt celebrate a return to the series' shoestring-budget roots, which could present a great opportunity to launch the career of a young, unknown actress in the iconic role.
Previously the series' budgetary constraints led to the role of hellscape-hero Max Rockatansky launching Mel Gibson's career (a crime for which George Miller has yet to atone). Miller could try to offer a similar breakout role with Furiosa, but that doesn't sound like the direction the acclaimed director is aiming for.
On the contrary, Miller has reportedly been in talks with a number of young actresses who already have a great deal of buzz. Among the reported contenders to play Furiosa are Emmy-award winner Jodie Comer of Killing Eve and Emma star Anya Taylor-Joy.
While either one might be great for the role—and each has enough of a passing resemblance to Theron's Furiosa to portray the younger version—they're hardly unknown and will likely cost the production a sum proportional to their name recognition. So why not Theron, who is already identified with Furiosa, and who clearly wants the role?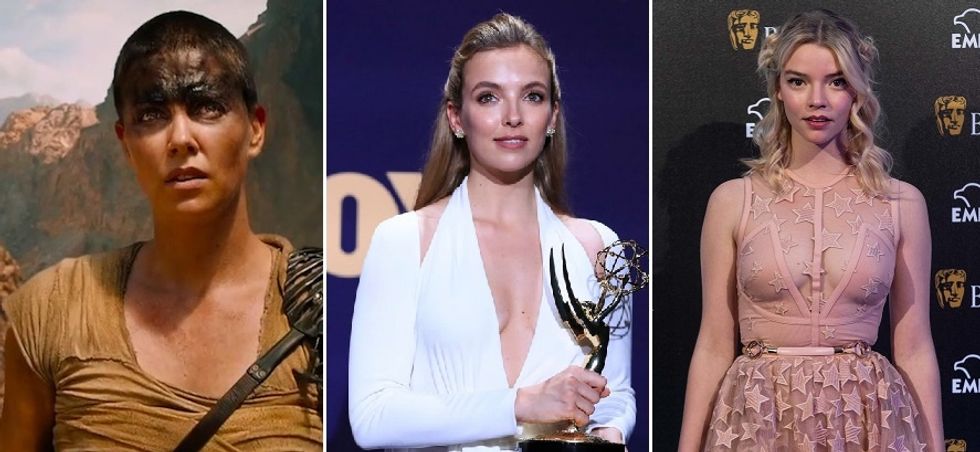 From right to left: Charlize Theron as Furiosa, Jodie Comer, and Anya Taylor-Joy
Getting Older as a Woman in Hollywood
George Miller has described himself as a feminist, but it's worth considering the different trajectories that men and women's careers tend to take in Hollywood. While stars like Bruce Willis and Sylvester Stallone can keep taking on action-hero roles well into their 60s, actresses tend to receive fewer and fewer roles past the age of 30.

Charlize Theron already counted herself lucky to have a rare second shot at the action movie genre after the critical and commercial flop that was 2005's Aeon Flux—a movie which nearly left her paralyzed. Is Hollywood's sexist double standard finally catching up with her? Is the latest young actress really a more bankable casting choice than a beloved 40-something Oscar winner?
Along with Furiosa, Miller is developing another movie in the Mad Max universe with the working title Mad Max: The Wasteland. The film is set to take place after the events of Fury Road but it won't be a direct sequel, and likely won't feature Theron or Furiosa at all.