TV Features
A deep dive into Killua Zoldyck's characterization
Shueisha
Hunter x Hunter is one of the most popular anime series, especially within the shōnen genre.

Its main appeal lies in its character relationships, specifically that between the protagonist and deuteragonist, Gon Freecs and Killua Zoldyck.
The two boys first meet while taking the arduous "Hunter Exam" — a deadly test designed to determine those capable of holding the esteemed title of "Hunter." During the first phase of the exam, Gon, an optimistic kid on a mission to find his father, sticks up for Killua, an assassin prodigy, after another contestant questions his usage of a skateboard. Killua immediately becomes enamored with Gon, and after discovering they're the same age (12), the two become an inseparable pair.
Gon and Killua's relationship grows into an extraordinary friendship, but its bulk is shouldered by Killua. His self-sacrificial nature, his journey toward self-worth, and his incredible complexity makes Killua the most popular and beloved character in Hunter x Hunter, and arguably, in all of anime. His growth is extremely well-written, and he becomes a character one attaches themselves to with great empathy throughout the story.
---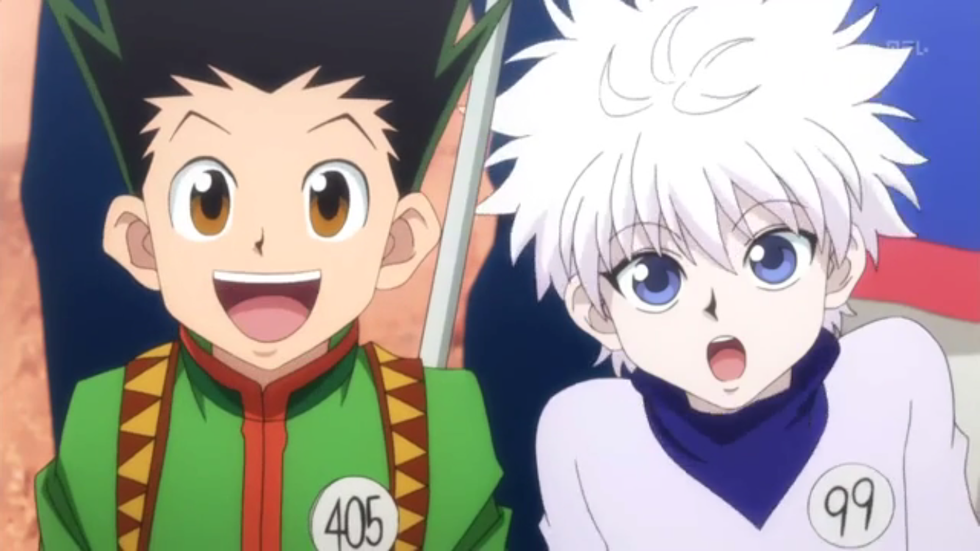 Shueisha
Killua's characterization is intricate, epitomizing nature vs nurture. When introduced, Killua seems to be a normal child just like Gon. But soon, his upbringing as an assassin is revealed, and he's not just any assassin–Killua is a member of the Zoldyck family, infamous for their efficiency and capabilities in the business of killing. He was raised to be the family's heir, subjected to constant training from birth in both assassination skills and torture.

But unlike his family, Killua doesn't have interest in the family business. In fact, Killua is a very naturally compassionate individual, determined to make up his own way in the world, outside of his family's plans for him. In an effort to find what it is he truly wants, Killua abandons his family and teams up with Gon after the Hunter exam to help him find his father.
Through their adventures together, Killua's true, self-sacrificing nature comes to the forefront time and time again. One of the best examples of this takes place during a high-stakes dodgeball game against a group of powerful criminals on death row—a game necessary for the boys to win in order to meet Gon's father.
The boys devise a strategy wherein Killua holds the ball and Gon hits it with spectacular strength. In the middle of the game, another teammate notices that Killua's hands have become extremely damaged from being in such close, repeated contact with Gon's power at full blast. Killua brushes it off, but a different teammate pulls Killua's hands out of his pockets to show the truth. He'd kept them there to keep Gon from noticing his injuries, knowing how essential their victory is for Gon's journey and not wanting to distract or hold back his friend. He even withdrew protective covering from his hands so that Gon's hit would be stronger.
Killua is also held dear because of his fierce devotion toward the ones he loves, which lies in such massive contrast with the environment he was raised in. Throughout the show, this devotion is primarily demonstrated in his relationship with Gon, but towards the end it is seen, perhaps in an even greater capacity, with his youngest sister, Alluka. She possesses the remarkable power of granting wishes, but they often come with devastating consequences, even more so if her requests are not granted. Because she is essentially considered too dangerous, the Zoldycks keep her locked away in their mansion, until she is rescued by Killua.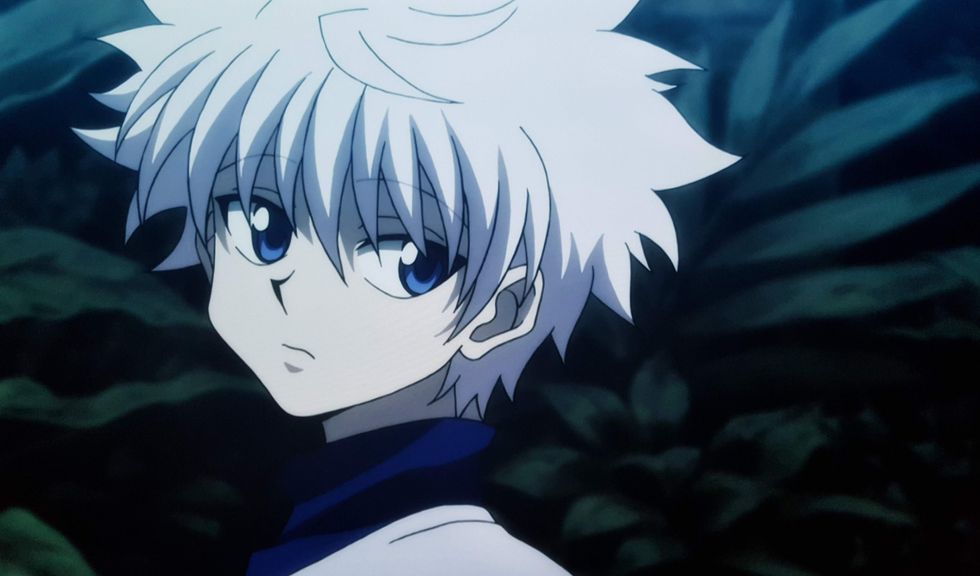 Shueisha
In the anime's final arc, Killua aims to rescue Alluka from his parents' mansion, where the Zoldycks have locked her away due to her remarkable and terrifying power to grant wishes with potentially devastating consequences.

Unlike the rest of his family, Killua doesn't shun her for her capabilities, but rather loves her as a person. After reuniting, he promises to keep her safe and swears he'd never forgive anyone who tries to hurt her, family or not. With Gon, Killua mostly kept his most protective sentiments inside, but with Alluka, his natural devotion has free reign.
Killua is able to express himself openly to Alluka, indicating just how much Killua has grown and how comfortable he's become with himself throughout the series. Furthermore, Alluka is a canonically trans character, and while the other Zoldycks regularly misgender her, Killua never does, even loudly exclaiming, "Alluka's a girl!"
Killua Zoldyck has one of the deepest character transformations in Hunter x Hunter. At the beginning, Killua is a directionless boy, following the whims of either his family or Gon without any true path of his own. By the end, he's learned his worth, no longer carrying the weight of others' expectations. He is self-aware and follows his own personal mission, as opposed to the Zoldycks' or Gon's. Killua's overall journey is heart-wrenching, relatable, and overwhelmingly satisfying. He is a character one cannot help but be proud of.