MUSIC
Interview | Phildel on "The Deep" Music Video
The English songstress on her latest music video.
"'The Deep' is about resilience faced with the potential of betrayal. It's saying, 'I'll try to stay the course.'"
With "The Deep," Phildel's songwriting goes to a brand new emotional place. Her first track in five years explores new depths and is portrayed visually with the help of Pixar animators in a beautiful video. Many know a little about her music, but few know much about the artist's story. She spoke with Popdust about what has influenced this latest song and what we can hope to see next.
---
Read on for the complete interview.
You're based in London. What do you think about the U.K. music scene?

It's brilliant and incredibly diverse. One of the things I love about London is the number of live music venues available for artists and bands at all stages of their career. Having these spaces helps a really diverse music scene to flourish. I also love that London is full of so many music enthusiasts who will go out and enjoy a night of live music, whether it's an indie act at a local pub or a stadium show. Having such a great audience to play new music to is just as important as having great artists and bands — those two things are a big part of London culture, and it all keeps the music scene going.
Your life at home was complicated growing up. Does that influence your work at all?
Yes, enormously. Since my songs are always fueled by the way I feel, the various difficulties in my life have always had a huge impact on my music and provide the source of pretty much all of my songwriting.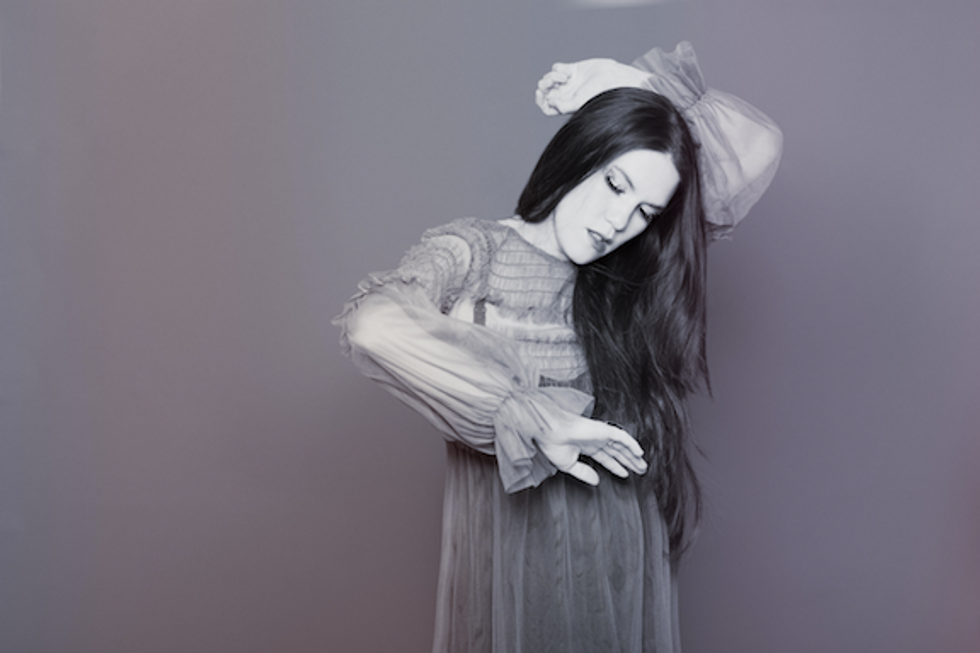 Courtesy Girlie Action Media
Tell us a little bit about your new music video for the song, "The Deep."

With "The Deep" I drew upon my unconscious writing process, in that I didn't try to intellectualize or think about the kind of song I would write. The words came in fragments over the weeks that I wrote it. This is my favorite method of songwriting: never to force it, but let it organically rise to the surface. It's often easier for me to interpret my own songs after they're complete and some months have passed...as I can look back and see what my unconscious mind was conveying about the experiences I was going through at the time. Experiences I, myself, can be in denial over. "The Deep" is about resilience faced with the potential of betrayal. It's saying, "I'll try to stay the course."
What was it like working with someone from Pixar to create the video?
It was a phenomenal experience working with Youri Dekker. Youri reached out to me after hearing a few of my songs and asked if I'd like to work with him. I was blown away by his animation and was just beginning to put together visual plans for the album, so it was perfect timing. Youri spent years working on "The Deep" and his vision, hard work, and incredible talent stunned me at every turn. It was a true honor to work with him.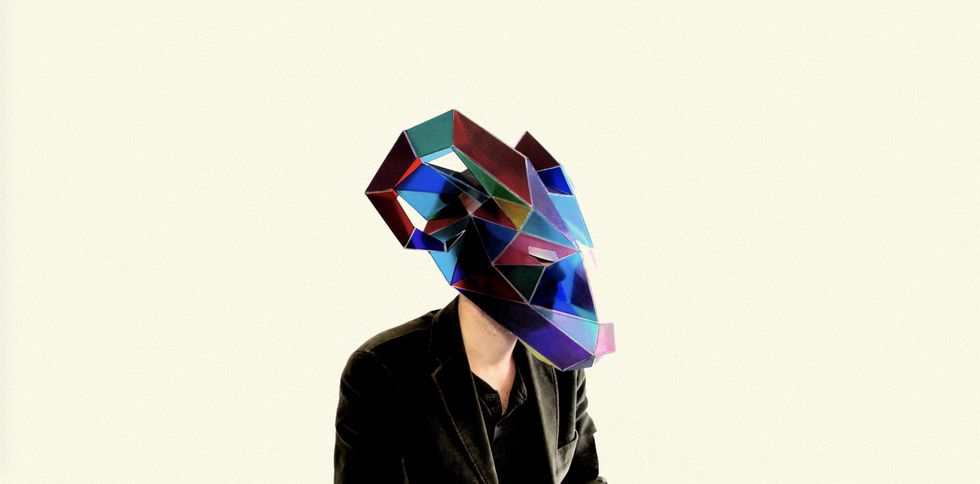 phildel.com
Your debut album is set to be released in February and has been five years in the making. What can we expect?

A journey, for sure — both sonic and visual. I've spent a very long time working on both of those things. The songs are a journey through a range of emotions, set in other worlds, with sympathetic other-worldly characters, leading us on.
What is coming up next for you?
I'm incredibly excited about the album release and performing the album live next year; we have some fantastic plans for shows on the horizon.
Rachel A.G. Gilman is a writer, a former radio producer, and probably the girl wearing the Kinks shirt. She is the creator of The Rational Creature and suggests you check it out. Also visit her website for more.