FILM & TV
AUGUST 17TH-19TH | What's Coming to Theaters This Weekend?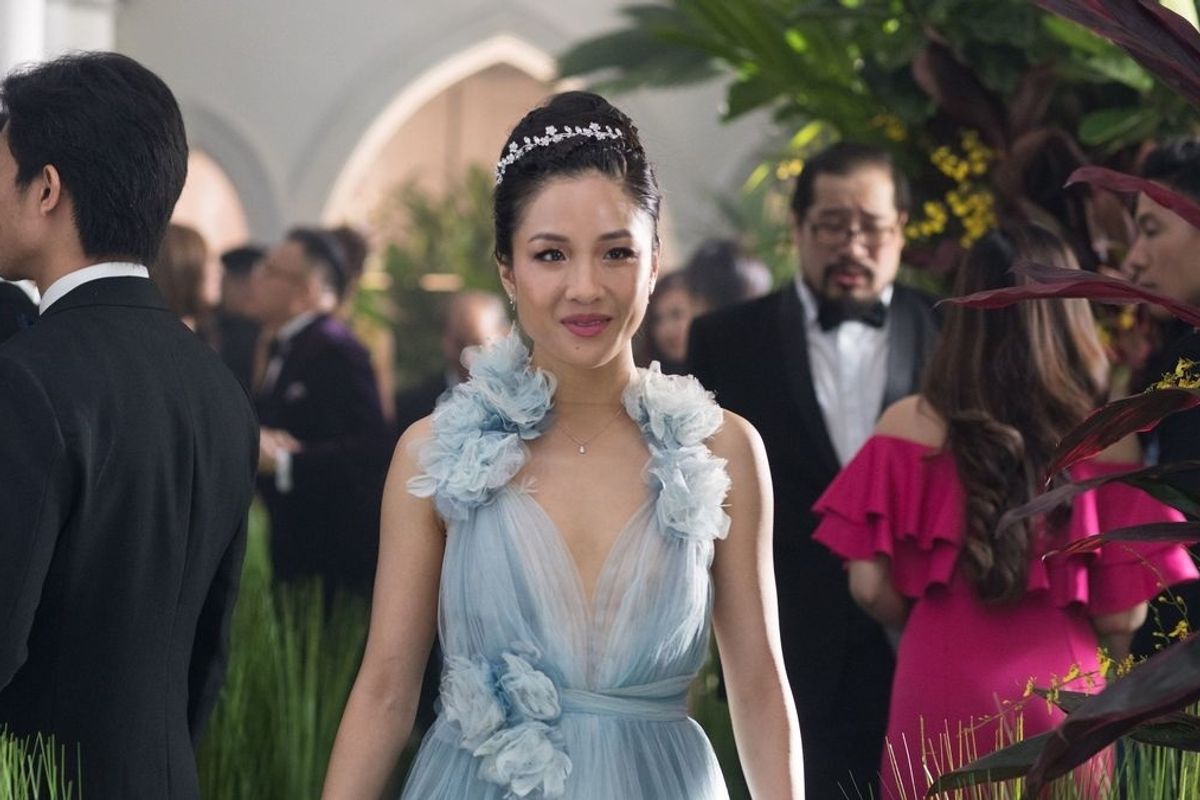 racked.com
I love you...and your insanely wealthy family.
In Popdust's column, Box Office Breakdown, we aim to inform you of the top flicks to check out every weekend depending on what you're in the mood to enjoy. Looking to laugh? What about having your pants scared off? Maybe you just need a little love? Whatever the case may be, we have you covered. Take a peek at our top picks for this week…
A new summertime thriller, we follow the story of an operative in one of the least understood unit's of the CIA (though it is highly regarded). With the help of his top notch team, this agent must retrieve and transport an asset who holds life-threatening information to Mile 22 for extraction before the enemy closes in.
NR | Running Time 1hr 30m | STX Entertainment | Director: Peter Berg
Starring: Mark Wahlberg, Lauren Cohan, Ronda Rousey, and more!
This is not the Disney version of the film that most of you know. It is instead based on the Hans Christian Andersen original tale, which is just a tad darker. A reporter and his niece discover a magnificent creature in the water and come to believe it is a mermaid. Get ready to dive into something magical.
PG | Running Time 1hr 34m | Conglomerate Media | Directors: Blake Harris, Chris Bouchard
Starring: Gina Gershon, William Moseley, Jared Sandler, and more!
---
Yes, on the surface this looks like a film about a bunch of jerky white men in nice suits. When you dig deeper you will find something based on the true story of a group of young men who are as charming and intelligent as they look, but after a get rich quick scheme goes horribly wrong, they have a bit of blood tarnishing their reputations.
R | Running Time 1hr 48m | Armory Films | Director: James Cox
Starring: Ansel Elgort, Kevin Spacey, Taron Egerton, and more!
---
Based on the young adult novel, imagine being invisible in high school with no love life to speak of one minute and then everyone you have ever had a crush on getting a letter detailing those feelings. Sounds like a nightmare and the recipe for the perfect teen romance. For this one you need not even leave the couch.
TV-14 | Running Time 1hr 39m | Netflix | Director: Susan Johnson
Starring: Noah Centineo, John Corbett, Israel Broussard, and more!
---
And our ⭐️ TOP PICK ⭐️ ...
Also based on the critically-acclaimed book, Rachel is to accompany her longtime boyfriend Nick to the wedding of his brother and becomes taken aback when she realizes they are super wealthy. When she comes to learn what a hot commodity of a bachelor her boyfriend is, things get a little more complicated for their relationship, too.
PG-13 | Running Time 2hr | Warner Bros. Pictures | Director: Jon M. Chu
Starring: Constance Wu, Michelle Yeoh, Henry Golding, and more!
---
Really like a film you've seen or know of one coming out soon that we should check out? Shoot me an email and let me know!
Rachel A.G. Gilman is a writer, a former radio producer, and probably the girl wearing the Kinks shirt. She is the creator of The Rational Creature and suggests you check it out. Also visit her website for more.
From Your Site Articles
Related Articles Around the Web