FILM & TV
JUNE 15TH-17TH | What's Coming to Theaters this Weekend?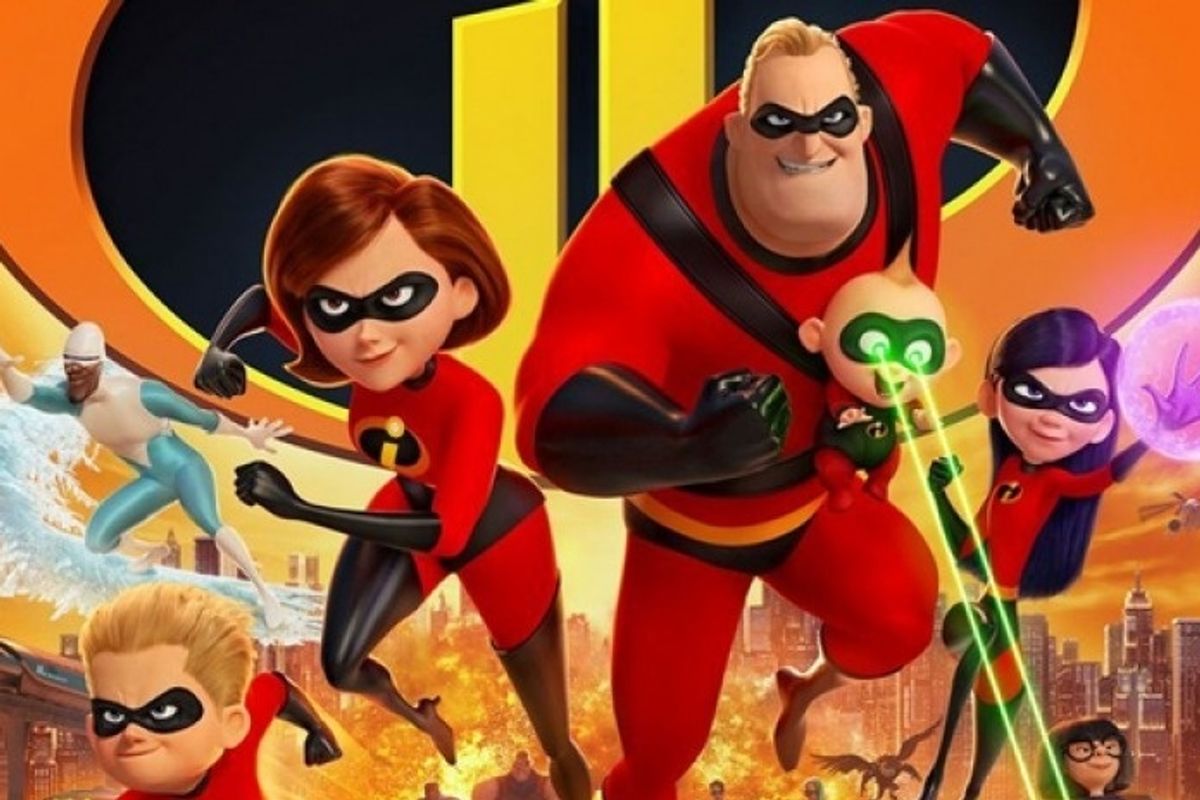 http://www.denofgeek.com
It may have taken fourteen years for this sequel but good things are worth a bit of a delay.
In Popdust's column, Box Office Breakdown, we aim to inform you of the top flicks to check out every weekend depending on what you're in the mood to enjoy. Looking to laugh? What about having your pants scared off? Maybe you just need a little love? Whatever the case may be, we have you covered. Take a peek at our top picks for this week…
---
Proof that some people never really grow up. Based on what is remarkably a true story, a group of five friends gets together one weekend for a large-scale game of the classic children's recess activity, all in order to proudly yell, "You're it!" This year there's a twist. One of the friends is getting married the same weekend as the annual game. He is undefeated but the gang thinks this is finally their time to shine. Too bad he's already got everything all planned out way ahead of time. Check it out to figure out what is so encouraging about continuing to play a game most of us were thrilled to get away from after getting past five feet tall in height.
R | Running Time 1hr 40m | Warner Brothers Pictures | Director: Jeff Tomsic
Starring: Jon Hamm, Ed Helms, Jake Johnson, and more!
---
Another flick based on a series of true life events this week with the bio-pic about a gangster. John Gotti makes his way up the food chain to become in charge of New York's criminal underworld, taking on the role of being the head of the Gambino family. But not everything is roses. Things become more complicated when his life involves some wild turns of events, tragedies, and many trials that eventually land him a prison sentence. If you've been missing The Sopranos for a while, this sounds like the film for you.
R | Running Time 1hr 45m | Emmett/Furla/Oasis Films (EFO Films) | Director: Kevin Connolly
Starring: John Travolta, Spencer Rocco Lofranco, Kelly Preston, and more!
---
From based on real life to based on a book, this war story is full of all the intense emotion you'll need this week. Two young soldiers named Bartle and Murph and deployed to fight in the Gulf War, which is terrifying in itself. Things are even scarier under the command of their troubled Sergeant Sterling. The young men try and navigate this world together, but Bartle has more troubles doing so than Murph, in part due to the promise he made to Murph's mother before they left the States.
R | Running Time 1hr 50m | Cinelou Films | Director: Alexandre Moors
Starring: Alden Ehrenreich, Jennifer Aniston, Toni Collette, and more!
---
Let's get serious this week with a romantic comedy in the mix. Two assistants to high-profile professionals in New York City have had enough of their bosses' workaholic personality types and their long hours at the office. In an attempt to get them to loosen up, they decide to help them to fall in love with each other. Of course, because this is a romantic comedy, they might just end up falling in love themselves, too.
NR | Running Time 1hr 45m | Treehouse Pictures | Director: Claire Scanlon
Starring: Zoey Deutch, Pete Davidson, Lucy Liu, and more!
---
And our ⭐️ TOP PICK ⭐️ ...
This family's long-awaited return comes in the middle of a mission to bring Supers back to the world while the Incredible family is also trying to navigate domestic life together. This all becomes even more complicated when a new super villain comes to town wants to derail all foreseeable plans. The family takes this in full stride with their friends to show that time is no measure for how they will kick butt.
PG | Running Time 1hr 55m | Pixar Animation Studios | Director: Brad Bird
Starring: Craig T. Nelson, Holly Hunter, Sarah Vowell, and more!
---
Really like a film you've seen or know of one coming out soon that we should check out? Shoot me an email and let me know!
---
Rachel A.G. Gilman is a writer, a former radio producer, and probably the girl wearing the Kinks shirt. Visit her website for more.
---
POP⚡DUST | Read More About Film…
Saturday Film School | 'Ocean's 8' Plays it Safe and Sticks to Source Material
BOX OFFICE BREAKDOWN | Women are taking over the heist game