FILM & TV
AUGUST 10TH-12TH | What's Coming to Theaters This Weekend?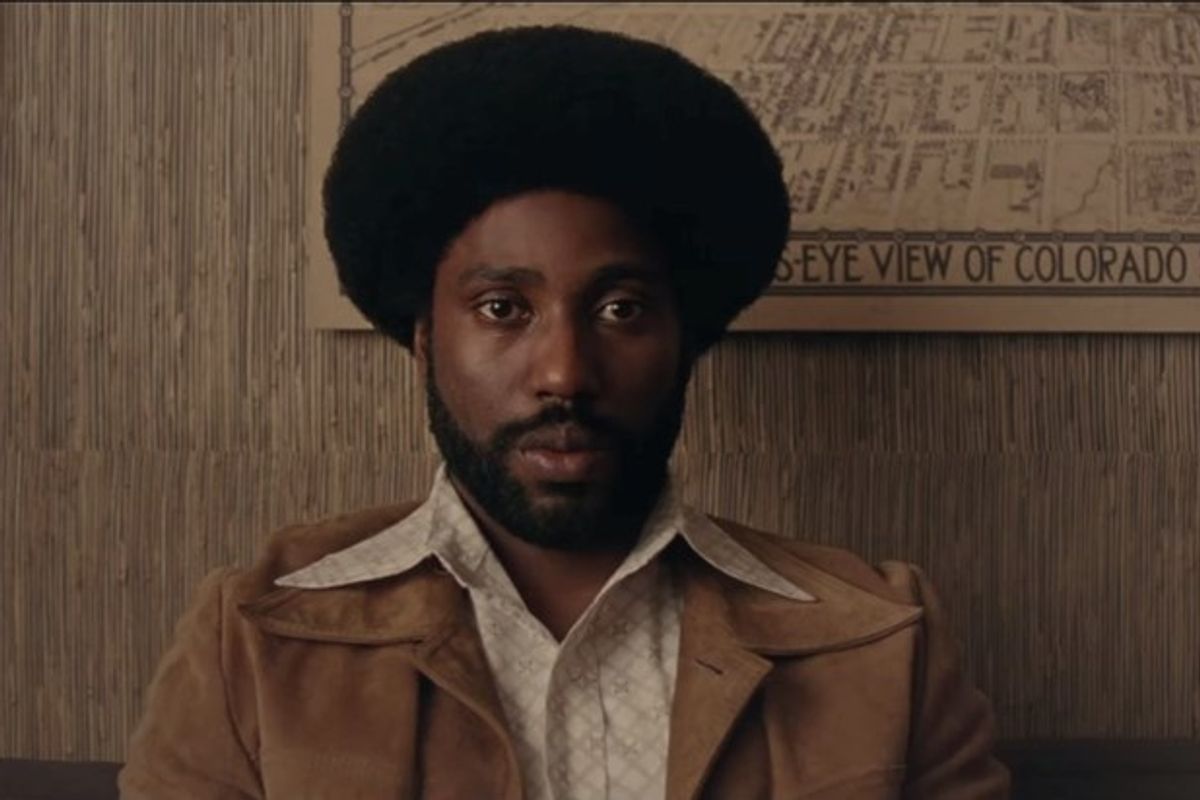 dazeddigital.com
Spike Lee brings us his latest in this romping crime flick.
In Popdust's column, Box Office Breakdown, we aim to inform you of the top flicks to check out every weekend depending on what you're in the mood to enjoy. Looking to laugh? What about having your pants scared off? Maybe you just need a little love? Whatever the case may be, we have you covered. Take a peek at our top picks for this week…
You probably remember when this was all over the news. Now you can be terrified in its fictional form with an eerie doc-like feel. Four high school girls in a small town in Massachusetts set out to debunk the myth of this terrifying creature but get more than they bargained for when one of them goes missing, seemingly becoming the latest victim.
PG-13 | Running Time 1hr 33m | Sony Pictures | Director: Sylvain White
Starring: Joey King, Javier Botet, Annalise Basso, and more!
Shark Week may be over but that does not mean there is a lack of movies to terrify you for going in the water. A massive creature attacks a submarine crew and leaves them stranded at the bottom of the Pacific Ocean. It becomes a race against time as a rescue diver must keep his team safe from a massive, prehistoric shark.
PG-13 | Running Time 1hr 53m | Warner Bros Pictures | Director: Jon Turteltaub
Starring: Ruby Rose, Jason Statham, Jessica McNamee, and more!
The namesake here is a top-secret robotic dog used by the military with the help of artificial intelligence. When a mission goes wrong, he is sadly abandoned in the desert. Thankfully a young man finds him and the two quickly becoming friends, A.X.L. giving the man self-confidence and the man giving A.X.L. a reason to fight to stay away from the scientists who created him.
PG | Running Time 1hr 40m | Global Road Entertainment | Director: Oliver Daly
Starring: Thomas Jane, Becky G, Dominic Rains, and more!
So if one of those ensemble movies starting adding dogs, that would be this film. A group of unconnected strangers soon start to develop relationships with one another through the actions of their dogs. It is cheesy as heck but sometimes you need something soft and cuddly and uncomplicated...kind of like man's best friend.
PG | Running Time 1hr 53m | LD Entertainment | Director: Ken Marino
Starring: Nina Dobrev, Finn Wolfhard, Vanessa Hudgens, and more!
And our ⭐️ TOP PICK ⭐️ ...
Based on a true story, the film is set in the 1970s and tells the story of the first African American detective to serve in the Colorado Springs police department. He wants to make a mark on the scene and decides to undergo a mission to disembody the Ku Klux Klan. With a friend they start their undercover operation as the group is looking to become more mainstream.
R | Running Time 2hr 8m | Blumhouse Productions | Director: Spike Lee
Starring: Adam Driver, Topher Grace, Alec Baldwin, and more!
Really like a film you've seen or know of one coming out soon that we should check out? Shoot me an email and let me know!
---
Rachel A.G. Gilman is a writer, a former radio producer, and probably the girl wearing the Kinks shirt. She is the creator of The Rational Creature and suggests you check it out. Also visit her website for more.
---
POP⚡DUST | Read More #BoxOfficeBreakdown
BOX OFFICE BREAKDOWN | Relive the most awkward year of your life
BOX OFFICE BREAKDOWN | Films for the holiday weekend
BOX OFFICE BREAKDOWN | Get your head in the game
From Your Site Articles
Related Articles Around the Web