FILM & TV
JULY 13TH - 15TH | What's Coming to Theaters this Weekend?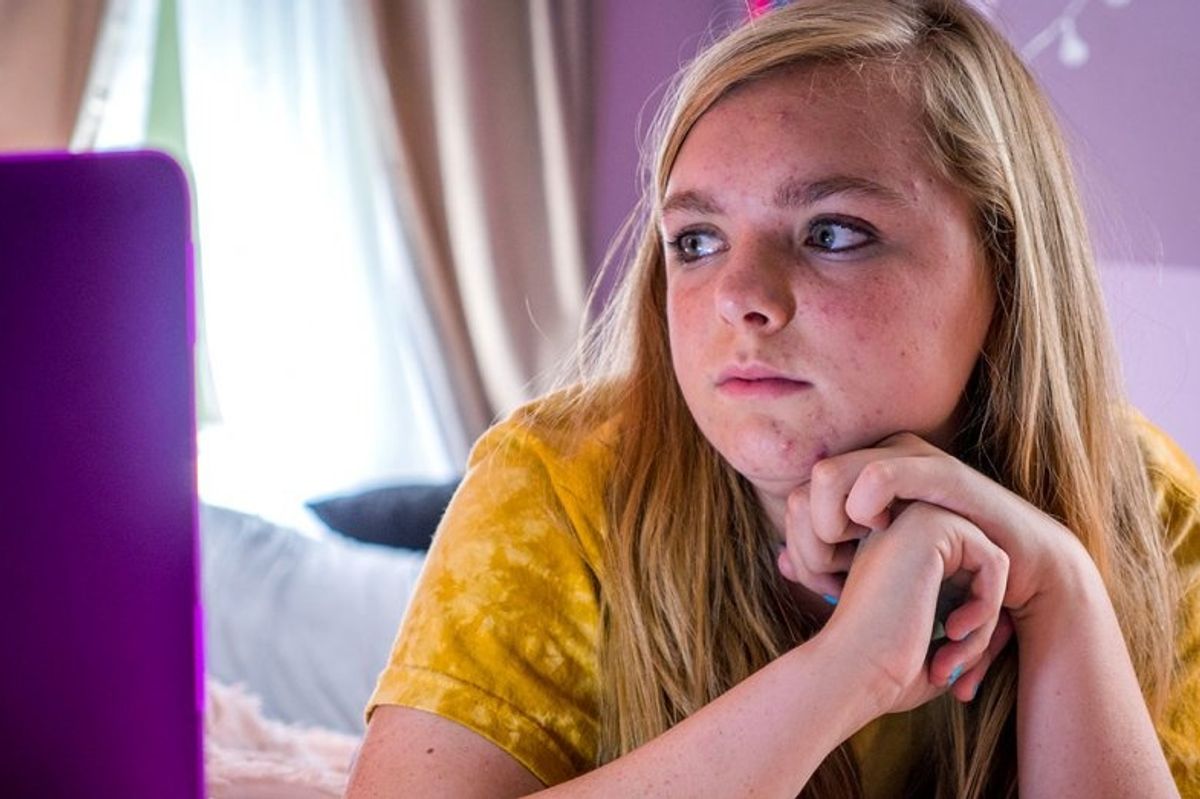 Courtesy of the Sundance Film Festival
Nothing says 'uncomfortable' like taking a trip back to middle school.
In Popdust's column, Box Office Breakdown, we aim to inform you of the top flicks to check out every weekend depending on what you're in the mood to enjoy. Looking to laugh? What about having your pants scared off? Maybe you just need a little love? Whatever the case may be, we have you covered. Take a peek at our top picks for this week…
---
Yet another action movie to block up the summer box office. What do you do when you retire from being a FBI agent? In the case of this man, you become the person who now assesses security risks for skyscrapers. He thinks things are pretty straightforward until he finds one of the tallest, safest buildings in China suddenly on fire. The bigger shocker is that someone is trying to blame it on him. While on the run from the police, this man will be trying to set the record straight while also working to save someone stuck in the building.
PG-13 | Running Time 1hr 49m | Universal Pictures | Director: Rawson Marshall Thurber
Starring: Dwayne Johnson, Neve Campbell, Pablo Schreiber, and more!
---
Third time is the charm, right? That's the feeling with this franchise. This time around your family monster family is going on vacation like the rest of us in order take a break from assisting others on their annual trips, but of course it's not quite so simple. They hop aboard a cruise ship, which seems like a lovely decision, until Dracula starts falling for the mysterious captain of the ship. In between their fun in the moonlight, other begin to realize this romance is not so simple and this captain is hiding a big secret.
PG | Running Time 1hr 25m | Sony Pictures | Director: Genndy Tartakovsky
Starring: Adam Sandler, Selena Gomez, Andy Samberg, and more!
---
This is labeled as a romantic film, but I'm pretty sure the thriller element of it might be a wee bit stronger. An American diamond merchant travels to the far corners of Russia in order to complete a business deal. He brings his lover along with him because doesn't that sound like a wonderful trip? But when the business deal does not go quite as he had hoped, the two end up in the middle of a crossfire that was totally not part of their plans.
R | Running Time Not Available | Buffalo Gal Pictures | Director: Matthew Ross
Starring: Ana Ularu, Keanu Reeves, Molly Ringwald, and more!
---
After coming close to death in a car accident, a now paralyzed Oregon slacker is unwilling to play it safe, especially when it comes to his alcohol intake. That doesn't mean he doesn't have a problem. With encouragement from those close to him, he decides to enter a treatment facility and soon learns that he has a talent for painting. Optimism then ensues with comedy as he begins working on a series of political newspaper cartoons.
R | Running Time 1hr 53m | Amazon Studios | Director: Gus Van Sant
Starring: Joaquin Phoenix, Jonah Hill, Rooney Mara, and more!
---
And our ⭐️ TOP PICK ⭐️ ...
If you thought things were hard when you were in school, imagine how much is would have sucked if you had had all the technology available today. In this Sundance Film Festival darling, Kayla is dealing with all the issues of being thirteen in this modern age, breaking our hearts with the realism of her situations. Laugh, cry, and remember the first time someone asked you if you knew anything about blow jobs in this charming release.
R | Running Time 1hr 33m | A24 | Director: Bo Burnham
Starring: Josh Hamilton, Daniel Zolghadri, Elsie Fisher, and more!
---
Really like a film you've seen or know of one coming out soon that we should check out? Shoot me an email and let me know!
---
Rachel A.G. Gilman is a writer, a former radio producer, and probably the girl wearing the Kinks shirt. She is the creator of The Rational Creature and suggests you check it out. Also visit her website for more.
---
POP⚡DUST | Read More #BoxOfficeBreakdown
BOX OFFICE BREAKDOWN | Get your head in the game

BOX OFFICE BREAKDOWN | Roar into the weekend with dinosaurs
BOX OFFICE BREAKDOWN | Some crimes for the holiday weekend
---