FILM & TV
BOX OFFICE BREAKDOWN | Get Your Head in the Game
JUNE 29TH - JULY 1ST | What's Coming to Theaters this Weekend?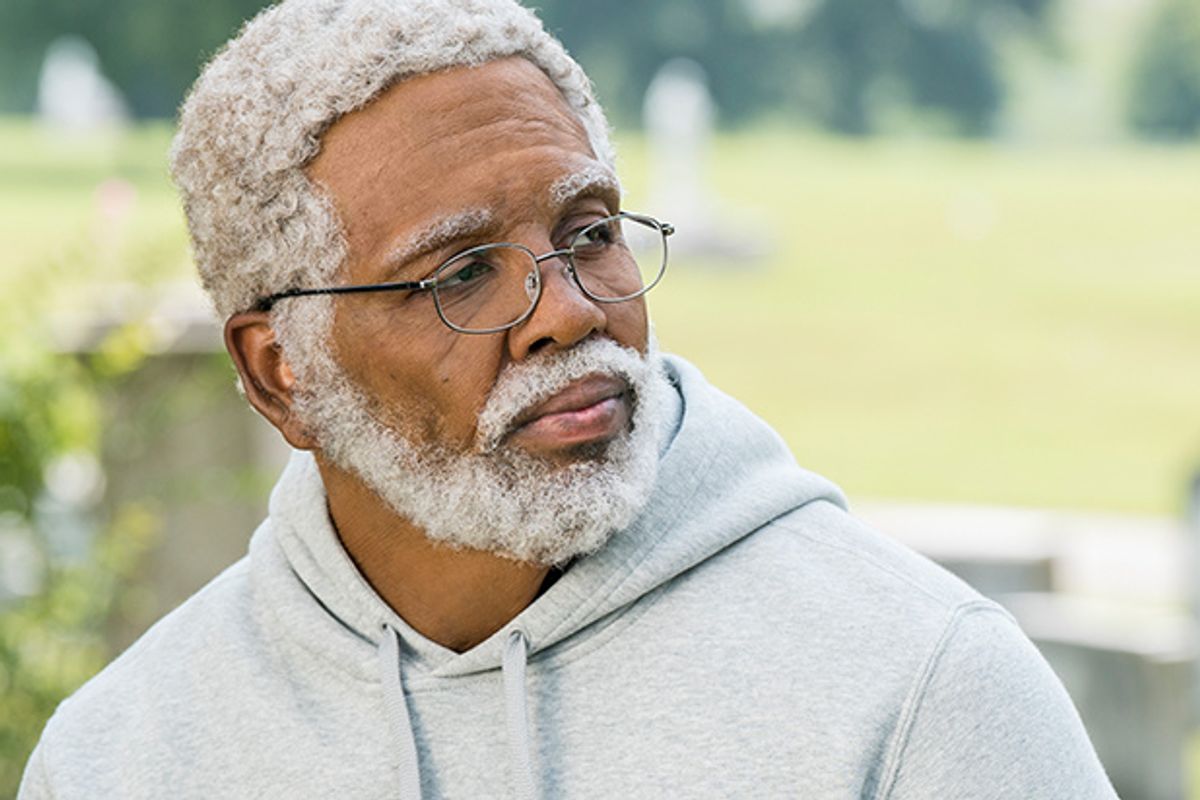 Breaking back into prison and old men playing basketball: it's time to go to the movies.
In Popdust's column, Box Office Breakdown, we aim to inform you of the top flicks to check out every weekend depending on what you're in the mood to enjoy. Looking to laugh? What about having your pants scared off? Maybe you just need a little love? Whatever the case may be, we have you covered. Take a peek at our top picks for this week…
---
Sometimes reality is even stranger than fiction, which is certainly the case for this Sundance award-winning documentary. Identical triplets are separated at birth and become adopted by different families. This is, they don't know that they are triplets. They are reunited years later and the whole world is astounded by the story. However, there is more to this reunion than smiles and hugs. A huge secret is also about to be unearthed. Who says all the drama lies in big blockbusters?
PG-13 | Running Time 1hr 36m| RAW | Director: Tim Wardle
Starring:Silvi Alzetta-Reali, Eddy Galland, Ron Guttman, and more!
---
Just in case you hadn't heard enough about the U.S. border with Mexico lately, here's a film all about the involved drug smuggling...sort of. In a case involving such, an FBI agent seeks out a mysterious operative. Things get wild when this operative manages to take captive the daughter of someone involved in the drug ring with the soul intention of making things worse. Your palms will sweat as the team wonders what they will do with the little girl now and what the drug ring will do to them.
R | Running Time 2hr 2m | Black Label Media | Director: Stefano Sollima
Starring:Benicio Del Toro, Josh Brolin, Isabela Moner, and more!
---
From breaking out of prison to making sure the system is safe, this former prisoner has worked his way around the security system. With his plan, no one should be getting out. So what is he to do when one of his colleagues goes missing? It forces this former criminal to go back into the underworld of the place that almost once broke him. Get ready for some shots fired and more than a fair share of violent drama.
R | Running Time 1hr36m | Emmett/Furla/Oasis Films (EFO Films) | Director: Steven C. Miller
Starring:Sylvester Stallone, Dave Bautista, Xiaoming Huang, and more!
---
In the same week that Laura Ingalls Wilder has been criticized for her portrayal of Native Americans in her writing comes a different, unheard true story on the subject. A New York painter wants to meet Sitting Bull the Native American chief, but the process to do so is no easy feat. She must first stand-off with an Army officer who wants war with the Native Americans. At least we're more peaceful in our country right now (as if...).
R | Running Time 1hr42m | A24 | Director: Susanna White
Starring:Jessica Chastain, Sam Rockwell, Ciarán Hinds, and more!
---
And our ⭐️ TOP PICK ⭐️ ...
This is what happens when you foolishly spend too much money on sporting events. One man spends his life savings to enter his basketball team into a street contest in Harlem, but due to unforeseen circumstances ends up losing the team to his rival. When he stumbles into the legendary player, the namesake of the film, he convinces him return to the court to help him out. With the help of his fellow aging teammates, they will show they've still got it going on.
PG-13 | Running Time 1hr43m | Creators League Studio | Director: Charles Stone III
Starring:Kyrie Irving, Lil Rel Howery, Shaquille O'Neal, and more!
---
Really like a film you've seen or know of one coming out soon that we should check out? Shoot me an emailand let me know!
---
Rachel A.G. Gilman is a writer, a former radio producer, and probably the girl wearing the Kinks shirt. Visit her website for more.
---
POP⚡DUST | Read More #BoxOfficeBreakdown…
BOX OFFICE BREAKDOWN | Roar into the weekend with dinosaurs
BOX OFFICE BREAKDOWN | Your favorite superheroes are (finally) back