MUSIC
The Australian artist's latest single is an introspective look at his own burgeoning career.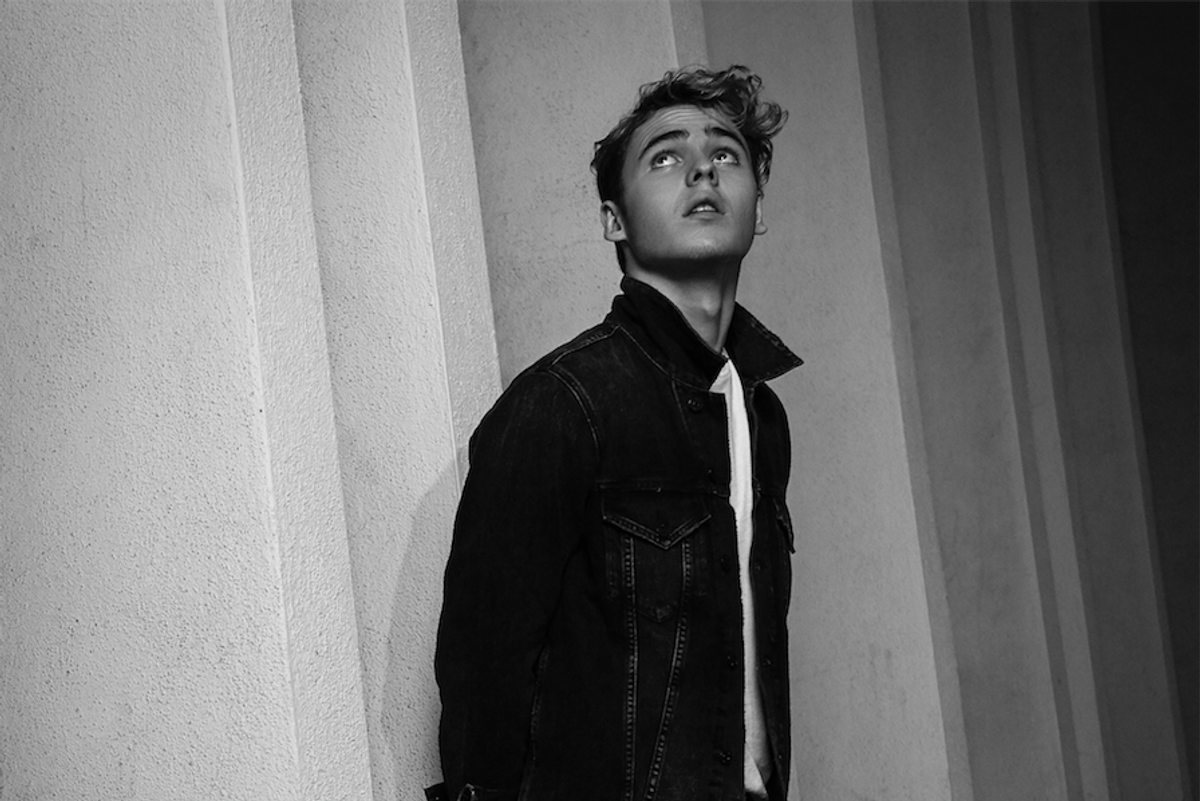 Wolfe and Von Creative
In an exclusive Popdust premiere, Australian pop artist Jack Gray shares "Friends Like These," his latest infectious single.
Gray prides himself on a genre-blending aesthetic, and a scintillating track like "Friends Like These" is no exception. "I grew up listening to everything," he says, "so I feel like that sets the table for me as a songwriter."
"Friends Like These" originates from that same genre-blending aesthetic. Sustained by a powerful EDM-indebted beat, the song features Gray's earnest vocals tuned against a swooping backing chorus and a distorted guitar line. The sound is massive and immediate in its power, drawing the listener in and keeping them there with an electronic, nearly orchestral verve.
Gray's lyrics buckle down the track's soaring production with a dose of reality, worrying about authenticity and paranoia in an unfamiliar setting. "Don't get too close," Gray urges the listener, as if he's protecting someone else as much as he's protecting himself. The song's inviting sound bounces pleasantly off of Gray's anxious songwriting. As young as Gray is, it's refreshing to hear him experiment with introspection on "Friends Like These," a single shot through with a deeply accessible pop.
With a few singles under his belt already and an EP in the works, Jack Gray's making his way in the industry, and "Friends Like These" suggests he's an up-and-coming talent to watch.