Culture News
Jake Paul Charged in Connection with Looting—But He Did Nothing Wrong (This Time...)
As reprehensible as Jake Paul is as a person, he is innocent in this case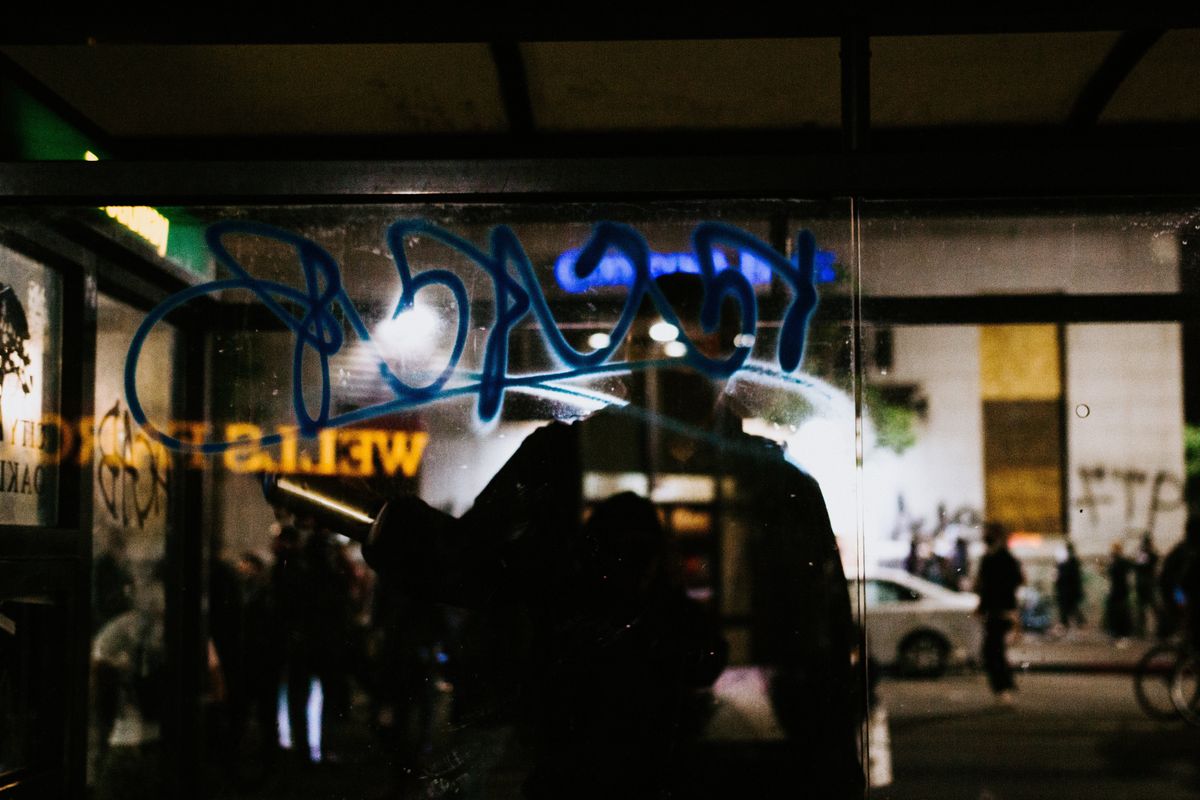 Photo by Gabe Pierce (Unsplash)
Update 8/6/2020: On Wednesday the FBI raided Jake Paul's home in Calabasas, California in connection with the Scottsdale Mall riot. The home is reportedly owned by Paul's friend Arman Izadi, who was also present and charged with misdemeanor crimes following the mall incident.
---
It's unclear what the basis for the raid was, but the Scottsdale police have turned over the riot investigation to the FBI, who are believed to have removed multiple firearms from the Calabasas mansion.

On May 30th, YouTube star Jake Paul was filmed in a Scottsdale, Arizona mall that was in the process of being looted by rioters.
Though Paul insists that he did not participate in any of the looting or vandalism—which included smashing the windows of a display car and breaking into a Sephora—the Scottsdale Police Department reports receiving hundreds of tips alerting them to his involvement.
Internet sleuths who saw footage of Paul posted on Instagram have insisted that Paul was complicit—if not directly implicated—in the worst of the rioting and wanted to see Paul locked up. As a result, the 23-year-old icon of Internet buffoonery has now been charged with two misdemeanors: Criminal Trespassing and Unlawful Assembly.
While not as harsh as many would like—no charges connected to the theft or vandalism that took place—if found guilty Paul could face serious consequences, including substantial fines (which he can probably handle) and several months of jail time (which he probably can't). But as tempting as it is to see this as comeuppance for a life obnoxiously lived—even his brother Logan, of Japanese suicide-forest infamy, was quick to condemn his actions—Jake Paul didn't do anything wrong... in this particular instance... in a strictly legal sense.
Was he being stupid? Yes. Should he be in jail for things like lighting an empty pool full of furniture on fire, making his neighborhood virtually unlivable, and turning his awful music into an awful clothing line? Without a doubt. But if we can believe his version of events (debatable), he should actually be let off for these particular charges.
According to Jake, he was eating dinner near the site where the riot broke out, and he and his crew went over to document the events taking place, not to participate: "We were strictly documenting the situation and doing our part to use our platform to raise awareness about this horrific event and the overall injustice."
On one hand, it was foolish for him to think that his notoriety wouldn't get him in trouble in this context, and if he really supports the Black Lives Matter movement as he claims, he shouldn't be milking events for monetized content, and he should be careful making records that can be used to identify and prosecute protesters down the line—as happened to him in this case. That said, with over 20 million subscribers on YouTube, Jake Paul can make a solid case that he meets the criteria for an exemption from these laws as a member of "the press."
Jake Paul Denies Looting and Vandalizing Mall at Protestwww.youtube.com
That may seem like a stretch—Paul is hardly a journalist—but documenting dramatic events like the incident at the Scottsdale Fashion Square mall on Saturday is a valuable public service, and it could be argued that someone with Paul's platform, his equipment, and his proximity to those events was actually fulfilling a duty by filming them. Further, while the case for Criminal Trespassing may be more debatable, Arizona law clearly dictates that acts of Unlawful Assembly include "the intent to engage in conduct constituting a riot."

At the moment there is nothing to indicate that Paul had any such intent. Short of more footage showing him participating or encouraging any of the theft or vandalism, it seems likely that his intent was exactly what he claims: to document. If so, then in this narrow instance, Jake Paul can be considered a member of the press, and he did nothing wrong.