MUSIC
"Lucid Dreams" is iconic, but let's pay homage to a few of his other hits.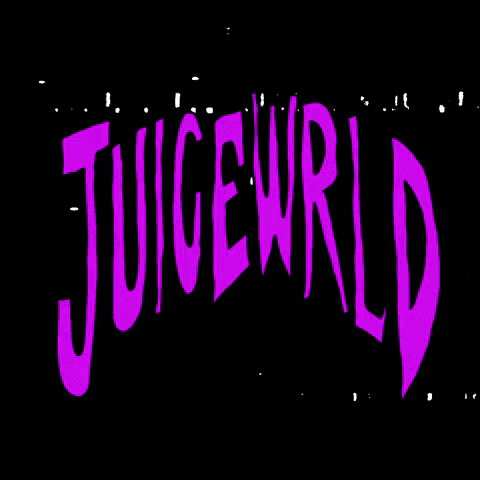 "I always had my own lane regardless of who I was around."
Following the deaths of XXXTENTACION and Lil Peep, Juice Wrld was very much seen as Emo-Rap's vibrant successor. His lyrics were soaked in teenage melancholy but were never ostentatious, with his voice always distinct from those of his Soundcloud peers. He could at one moment croon with the angst of Dashboard Confessional, yet go bar-for-bar in freestyles against any of his hip-hop peers. Everyone from Future to Sting praised his music as a teen, with the latter calling Juice Wrld's 5x platinum hit "Lucid Dreams" an "impressive" take on his song "Shape of the Heart."
Juice Wrld was destined to be iconic in life and will undoubtedly achieve that distinction in death, but it still hurts to know that, once again, we find ourselves mourning the loss of a monumental talent whose story wasn't supposed to end yet. Here are a few of Juice Wrld's best, if severely underrated, offerings that now carry a larger-than-life meaning.
"I'm Still"
One of the fan favorites from Juice WRLD's debut album, I'm Still, is an infectious amalgamation of pop punk and Hip-Hop. His distressed "oh's" are heartbreaking and ring as cathartic air horns for the emotionally perturbed. The Goodbye & Good Riddance deep-cut equally demonstrates Juice WRLD's talent for song-writing. "I'm holding my breath and watching my step, I'm listing regrets, and you made that list," he sings to an old flame. "You're my depression, your first impression wasn't deception."
"Wasted (feat. Lil Uzi Vert)"
Juice WRLD and Uzi go together like caffeine and nicotine. "Wasted" allows its host to croon with raw emotional efficacy, while being malleable enough to allow "rockstar" Uzi to come in and thrash around. In hindsight, the duo was destined to make an incomparable supergroup.
"Rich and Blind"
Released as part of a two-track bundle dissecting the death of his peers Lil Peep and X, "Rich and Blind" is Juice WRLD at his most raw, and now seems particularly haunting. "They tell me the death of me gon' be the Perky's" he sings. "I know they lace pills I bought them on purpose." Laced Percocet pills are now suspected to have triggered Juice WRLD's fatal seizure.
"Jet Lag"
As part of his unexpected and grandiose collaborative project with Future, "Jet Lag" shows that despite his pop-punk sensibilities, Juice WRLD can fit right in with today's biggest rap icons and make some bangers if given the chance. "Got a bad bitch like Megan Good, choppa long like a golf club, hold that bitch like Tiger Woods." Future was also sighted as one of Juice WRLD's most major influences as a kid, making the album particularly special.
"Lean Wit Me"
Another eerily morbid song in hindsight, "Lean Wit Me" finds Juice WRLD frankly discussing his drug abuse and exploring his fruitless journey to sobriety. The song is one of Juice WRLD's most raw and honest tracks, and it's an impressive tribute to Dem Franchize Boyz's 2006 hit "Lean wit It, Rock wit it." His voice wavers as he calls out, "If I overdose, bae, are you gon' drop with me?," as if he is on the brink of tears. The track's video paints a more vivid picture of Juice WRLD's journey, portraying him at a D.A.A. meeting and unveiling that his ex-girlfriend overdosed.
"Candles"
In another song that captures Juice WRLD's talent for frank and open story telling, he discusses his hesitancy to pursue a new relationship, but admits he can't pinpoint the reason for his reluctance. Instead of searching for answers, Juice WRLD self-medicates to avoid these difficult questions.
"Bandit (feat. NBA Youngboy) 
Juice's final single is also one of his best; it teased at a refreshed Juice WRLD ready for war. The upbeat swaggering track finds Juice WRLD and NBA melting together like bread and butter, and both parties have never sounded more in their zone. Additionally, the record debuted at No. 11 on the Billboard Hot 100.
"Hide"
Curated for Spider-Man: Into The Spiderverse, the pop-leaning single is a perfect addition to the soundtrack's stacked roster. Not to mention it was featured in the film during the apex of Mile's origin story. The film's emotional climax is anchored by Juice WRLD's uncanny ability to convey raw heartbreak in his voice.
"Fast"
Apparently made in about 15 minutes (along with most of his songs), "Fast" is an absolute ear-worm and standout from his expansive sophomore album Death Race For Love. The track finds Juice WRLD, while still a heartless Lothario, embracing the role of full-fledged pop star. It's songs like "Fast" that demonstrate the expansive versatility of an artist like Juice WRLD and reminds us that he's always in on his own jokes. "It's okay 'cause I'm rich," he sings. "Psych, I'm still sad as a b*tch." It hurts to know he won't continue making songs this delightfully infectious.
"All Girls Are the Same"
There is no other song that more perfectly captures the ethos of Juice WRLD. The hook is melodically contagious, while Juice WRLD offers some of the most candid songwriting of his career: "All this jealousy and agony that I sit in
I'm a jealous boy, really feel like John Lennon." It's an anthem for hormonal middle schoolers everywhere and has no doubt been the remedy for a plethora of teen heartbreaks.