New Releases
"Wash Us In The Blood" is Kanye's version of a protest anthem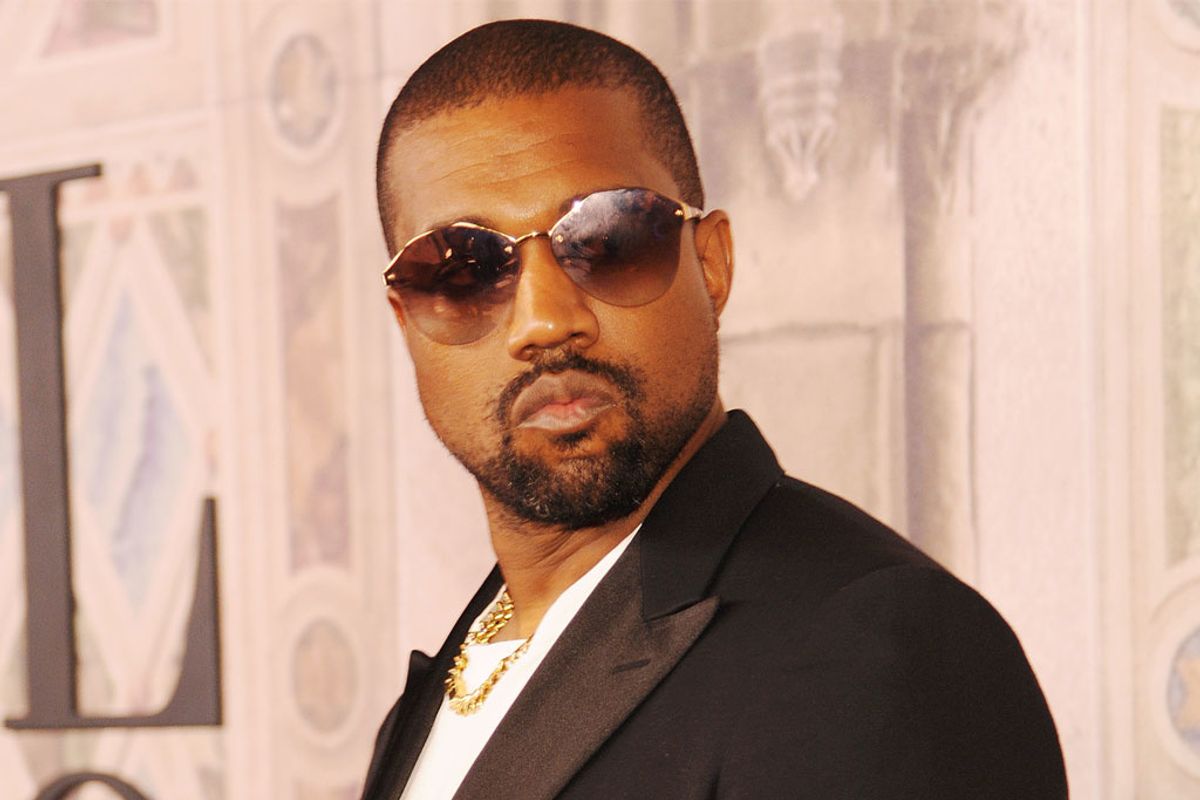 Kanye West has released a new single and music video. Entitled "Wash Us in The Blood," the song features Travis Scott and was co-produced by West, BoogzDaBeast, Ronny J, FNZ and Dem Jointz.
The video was produced by L.A.-based video artist Arthur Jafa, who has previously worked with Spike Lee and Solange, and was mixed by Dr. Dre. It's a collage of many different scenes, including footage of West's daughter North West, clips of imprisoned people, footage of people suffering from COVID-19, fireworks, protest footage, and much more. It also features photographs and images from West's Saint Pablo tour and Sunday Service events.
The song and video are explicitly aligned with the rage and revolutionary spirit of the current Black Lives Matter movement. "Wash Us in The Blood sees the rapper call for a blood rain to deliver black America from evil. We're at the point, perhaps, where normal water won't wash; an emergency where we need something stronger," writes Ben Beaumont-Thomas for The Guardian.
It's a sentiment shared by many protestors and activists, who aren't just calling for a Kumbaya-type reconciliation. Instead, protestors are calling for total systemic overhaul—police and prison abolition, reparations, an almost Biblical cleansing of old systems.
Kanye West – Wash Us In The Blood feat. Travis Scott (Official Video)www.youtube.com
---
"Wash Us in the Blood" is reminiscent of Kanye's industrial Yeezus years. It's grating, as collage-like as any choppy cell-phone video of police brutality at a protest. Within the wall of sound, there are hints of gospel, spirituals, soul, and blues, old music that originated from Black culture during slavery, music that paved the way for rock and roll and pretty much all of American music.
Kanye blends old and new rage, creating a jarringly atemporal and disorienting pastiche. He mentions mass incarceration, the death penalty, Breonna Taylor, Ahmaud Arbery, and many more modern civil rights flashpoints.

As always, though, Kanye's main object of liberation is himself. One of the song's most iconic lines is "They want me to calm down … they tryna sign a calm Ye."
The song is a single from God Country, West's his forthcoming album, which will be his first since last year's Jesus Is King and the live Sunday Service album, Jesus Is Born. West has been relatively quiet lately, but he told GQ earlier this year that he was sifting through a 54-song playlist.
Kanye, of course, is a complicated political figure. Though some have suspected his support of Donald Trump was all a ruse to gain power, West has yet to renounce his support of the current President.
And though West has donated a fair amount of his money—a college fund for George Floyd's daughter and $2 million to the families of Breonna Taylor and Ahmaud Arbery—and participated in protests, his and his wife wife Kim Kardashian's morals are certainly perpetually under fire.
On the day "Wash Us in the Blood" dropped, Kanye appeared to be celebrating his wife Kim Kardashian West's newfound billionaire status. West apparently sold a 20% stake in her KKW Beauty brand, making her the Kardashian family's first bonafide billionaire (apparently Kylie's wealth was slightly exaggerated). Kardashian also recently posted photos of the family's 14 Freesian horses, which can cost $50,000 each.
Meet North's Freesian horse. We have 14 gorgeous Freesians on the ranch. https://t.co/TO87I25YKJ

— Kim Kardashian West (@Kim Kardashian West) 1593474833.0
In an era when many people are struggling with unemployment, some felt the two stars' ostentatious celebration of wealth was problematic (though it's unclear as to why anyone expected anything different from Kanye West and Kim Kardashian).
"I am so proud of my beautiful wife Kim Kardashian West for officially becoming a billionaire," West tweeted earlier today. "You've weathered the craziest storms and now God is shining on you and our family. So blessed this is still life. So I made you this still life, We love you so much."
I am so proud of my beautiful wife Kim Kardashian West for officially becoming a billionaire You've weathered the… https://t.co/OL0mfu6jaF

— ye (@ye) 1593478136.0
Some people weren't as pleased, but others understand that all this is just Kanye being Kanye.

Twitter
Also, $1 billion wouldn't be nearly enough to successfully remedy the problems that plague our current systems—but that's a discussion for another time.