Culture News
Kanye West Starts College Fund for George Floyd's Daughter and Donates $2 Million
After a week of silence, Kanye's actions speak louder than words.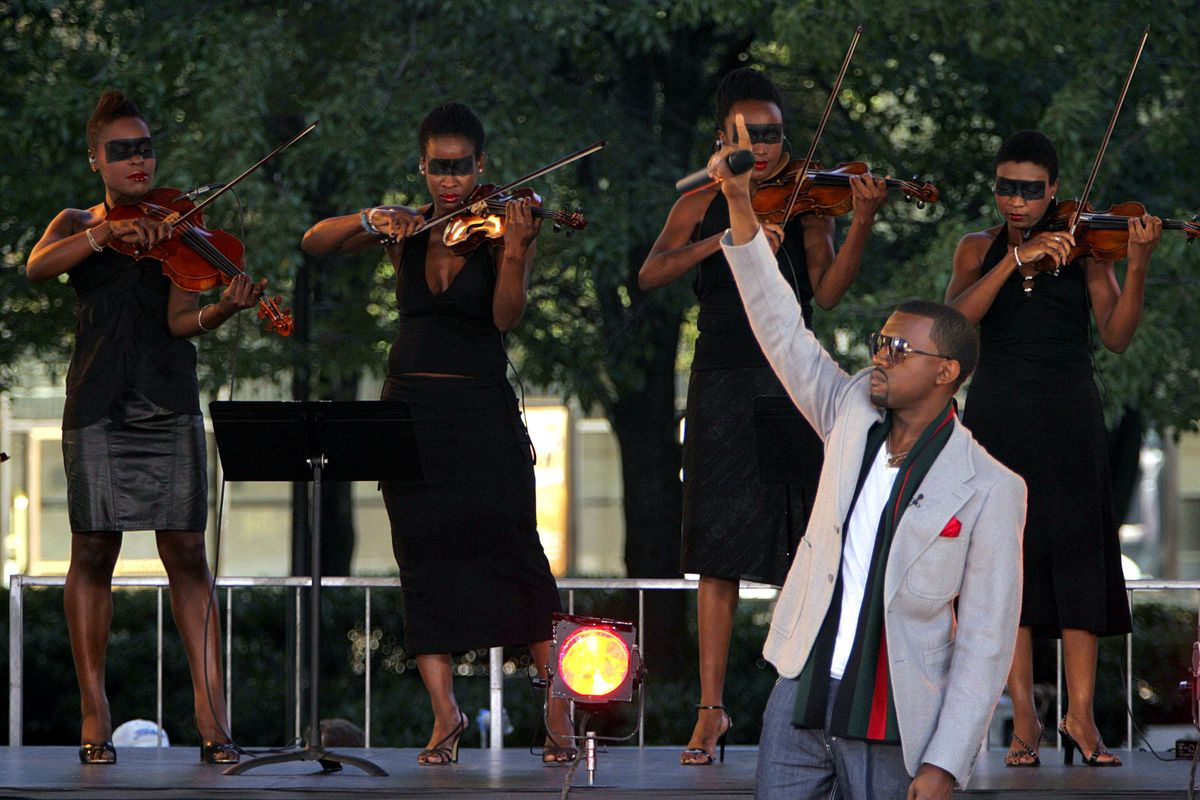 Photo by Everett Collection (Shutterstock)
After remaining silent for several days, Kanye West has donated $2 million to organizations associated with Ahmaud Arbery, Breonna Taylor, and George Floyd.
---
He'll also be supporting Black-owned businesses in Chicago and will cover legal expenses for the Arbery and Taylor families. Additionally, he's started a college fund for Floyd's daughter, Gianna.
Kanye is one of Forbes' highest-paid celebrities, second only to his sister-in-law Kylie Jenner. West earned $170 million in the past year, according to the publication—but at least he's opening his purse and getting onto the streets while other celebrities post black squares on social media.
A few hours after making the announcement about his donation, West joined rows of protestors on Chicago's South Side. The march was dedicated to ensuring that police stay out of schools, according to NBC. "We're doing this because we need the CPD out of our schools," said the organizer Jalen Jobayashi. "We live in an over-militarized, over-surveillance state. We are living in a state where police are out here killing out kids on their way to and from school."
It's always hard to know whether to support Kanye because of his Trump-supporting, MAGA-hat-wearing past, but according to Twitter this all may have been part of a game Kanye was playing. Someone named Erik Bakely commented on a recent Instagram post: "He became cordial with Trump to get Kim inside the White House... he's just very strategic." One of Kanye's friends, Bu, commented, "You Smart!"
After Arbery, Taylor, and Floyd were all killed by police, their deaths have sparked protests across the world.