CULTURE
"Positivity" never sounded so contentious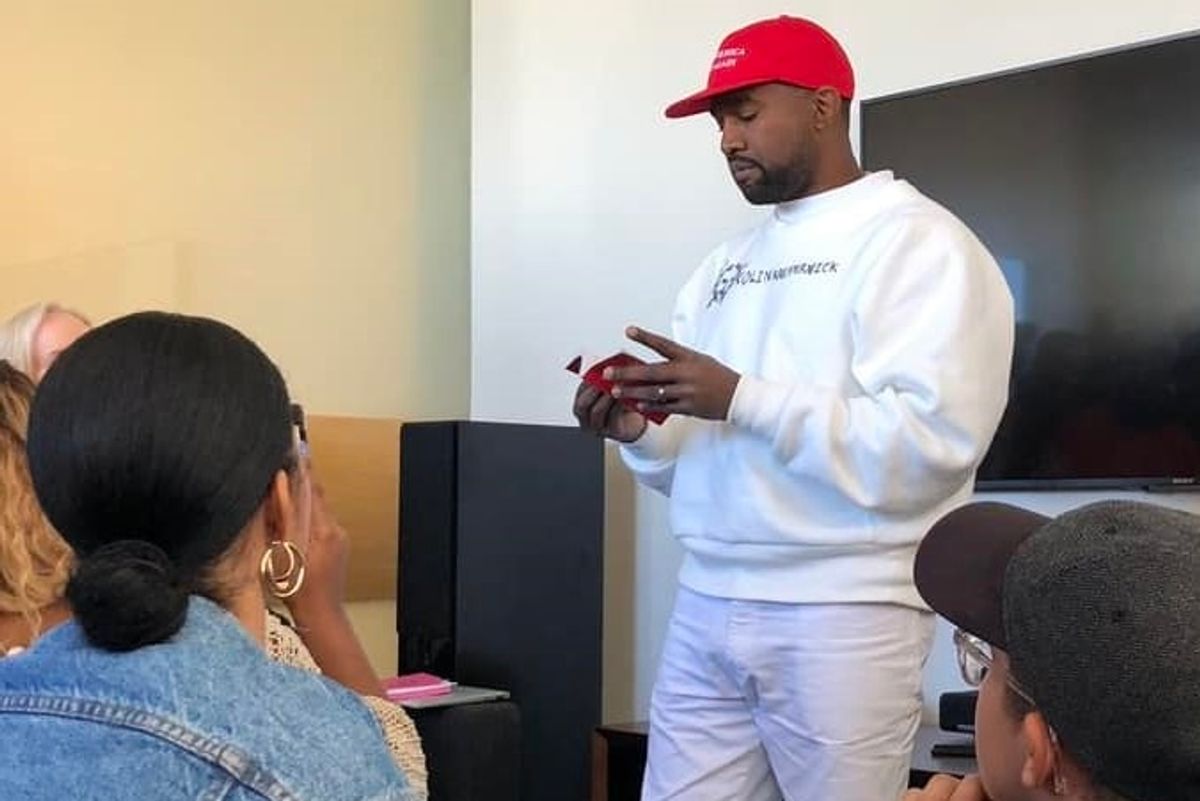 The Fader
Everyone knows that it's a good and positive thing to find positivity and goodness in the world.
But not everyone is a visionary, once-in-a-generation genius capable of producing groundbreaking music, religious revival, and weird-looking shoes. If we were, then we would have come up with the party game—or "bored" game, as West punned—that Kanye and family showcased on this weekend's episode of Keeping Up With the Kardashians. The good news is, you don't have to be Kanye West, or even to know Kanye West, to play this game with your own loved ones.
New Keeping Up tonight! Watch with us at 9/8c on E! #KUWTK https://t.co/mSbPKwD29c

— Kim Kardashian West (@Kim Kardashian West) 1575249365.0
The rules are simple. Keep your pockets stuffed with pocket dictionaries so that, when the mood strikes, you can produce and distribute said dictionaries to everyone who wants to play. The only other equipment you need to play is a heart full of love and a highlighter. Pick a page in the dictionary and have everyone flip to that page together. Now take a minute to go through that page in silence, everyone highlighting the words they think are "positive." Once everyone is done highlighting, it's time to convene and discuss your results with the group.
Film concept: a being purchases a Merriam-Webster's dictionary from Walgreens to highlight positive words in orang… https://t.co/lpqMdmQORO

— ye (@ye) 1537067531.0
This is where the magic happens. Did everyone highlight "precious," but only one person highlighted "precarious?" Why did they do that? Do they not know how the game works, or do they not know what that word means? If they don't know what that word means, why didn't they just read the definition? More importantly, who the hell highlighted MAGA? There are no wrong answers, but they need to explain why they think something that no one agrees with.

As Kanye says, "This always sparks these kinds of conversations." "These kind of conversations" being disagreements about whether "barter" is technically positive, since it "could also introduce so many negative things," and an insistent request for an explanation of why Kim highlighted "basic"—"You're not wrong or right, I just want to know why."
Kanye explaining highlighting positive words in a dictionary and how he uses them to write songs in church. 📚… https://t.co/SzeNSQb21J

— TeamKanyeDaily (@TeamKanyeDaily) 1561775318.0
Thrilling. This is not the first time Kanye has espoused the wonders of reading the dictionary. Apparently he uses this exercise to assist in the song-writing process for his Sunday services. And now that you know how to play at home, you and the people you love can unlock your own religious muses by debating the emotional value of words such as "tedious," "hector," and "discord."

My only issue with the game as demonstrated is the fact that not even one member of the group highlighted "barrel." Do they have any idea how useful barrels have been to human civilization?! Do they hate beer, and wine, and oil, and basically the entire history of seafaring? Don't they know the philosophical teachings of Diogenes the Cynic? Do they have some kind of issue with the cooper community? Or maybe they're just a bunch of morons who wouldn't know true positivity if it bit them on the ass!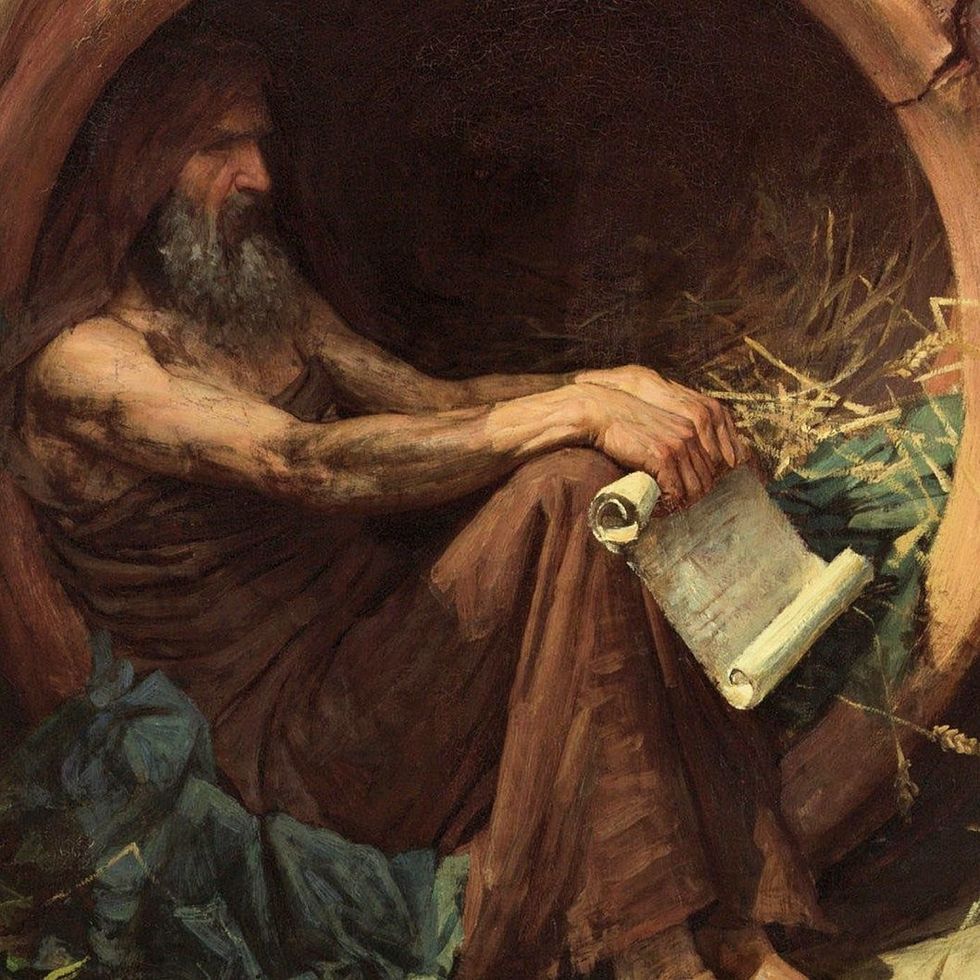 Pictured: Me in my room
I don't even want to play this game anymore! Not with that bunch of jerks! I'm going to my room!