CULTURE
Kim Kardashian Earns Japanese Wrath for Trying to Trademark "Kimono"
It's like when Gwen Stefani culturally appropriated all of "harajuku" sub-culture, only worse.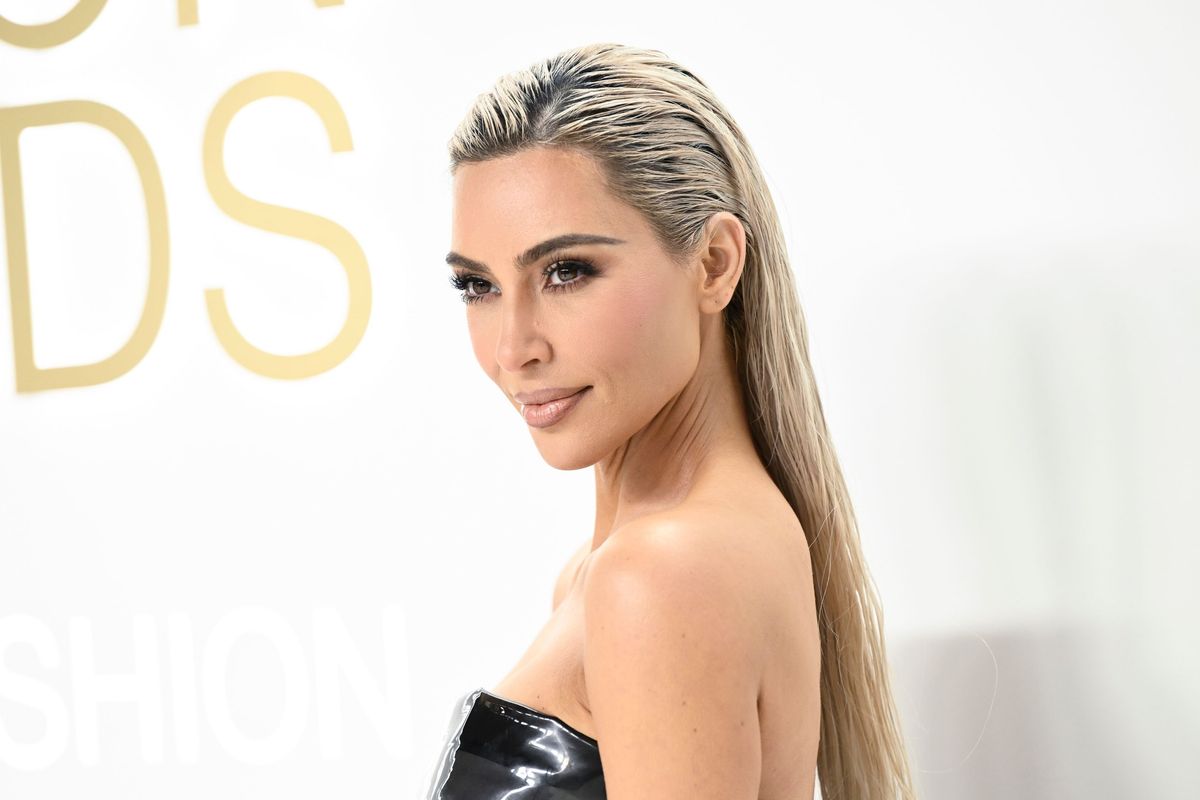 Photo by Evan Agostini (Shutterstock)
Infamous culture vulture Kim Kardashian West clearly isn't planning on becoming a copyright lawyer after she takes the California bar exam in 2022.
---
Kardashian disregarded about a thousand years of Japanese history when she applied to trademark the word "kimono." That's the name of the 38-year-old reality TV star's new line of shapewear—apparently, the fact that her name appears in the first three letters of the word makes her feel entitled to re-brand the traditional Japanese garment as her flesh-colored knock-off Spanx. Kardashian recently tweeted, "Finally I can share with you guys this project that I have been developing for the last year. I've been passionate about this for 15 years. Kimono is my take on shapewear and solutions for women that actually work."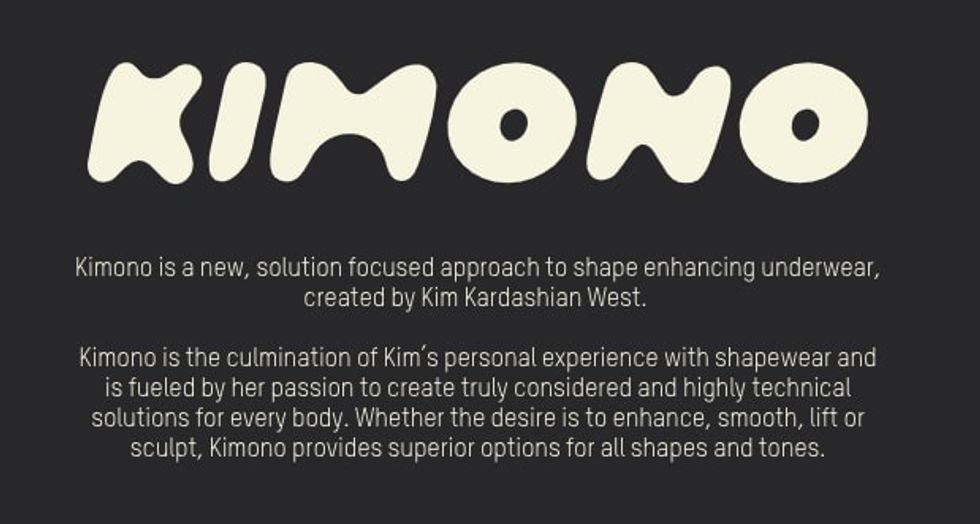 Kimono
Called "tasteless," "awful," and "baffling," the new line shares no commonality with the Japanese formal wear it's named after, and the website offers no acknowledgment of the culture it's appropriating. Regardless, on June 19 Kardashian filed to trademark "kimono" for her personal brand. Multiple applications at the United States Patent and Trademark Office cite her new business venture as "Kimono Intimates" and request trademarks for names like "Kimono Body" and "Kimono World" to cover a full line of body-hugging lingerie and bodysuits. A Tokyo Fashion account shared the document on Twitter, posting, "Kim Kardashian filed for a bunch of trademarks on the word 'kimono' (even for actual kimono), which, if granted, would allow her to ban Japanese companies from using the word 'kimono' in America. Somebody call Cool Japan ASAP. 😱😱"
To clarify, unlike its bastardized American counterpart worn as robes and beach cover-ups, an actual Japanese kimono is a free-flowing, ankle-length gown, cinched at the waist with a sash called an obi. Made from fabric with ornate designs, the traditional dress is often passed down through generations and symbolizes health, prosperity, and familial respect. In short, people wear kimonos to weddings, funerals, and celebrations—not as underwear.

While Kardashian's disrespect is far from surprising, considering her long history of mistaking cultural staples as fashion statements (she's defended wearing an Indian headpiece and African Fulani braids as "cultural inspiration" rather than appropriation), Japanese people were pissed. Soon after the story broke, "kimono" became a trending Twitter topic in Japan. Japanese news editor Yuko Kato immediately criticized, "@KimKardashian Nice underwear, but as a Japanese woman who loves to wear our traditional dress,👘 kimono, I find the naming of your products baffling (since it has no resemblance to kimono), if not outright culturally offensive, especially if it's merely a wordplay on your name. Pls reconsider."
Japanese artist Emi Kusano posted, "Me wearing A #KIMONO with hakama for my graduation👘🎓🌸 Very sad to hear @kimkardashian has trademarked 'Kimono' for her new underwear line😭 #KimOhNo."
Another Japanese user wrote, "We welcome foreigners who respect, try, arrange and enjoy our culture. However, the name for our traditional clothes 'Kimono' does not mean underwear nor your tool for making money. I suggest you reconsider about it."

Altogether, Kim's had a hard week. Days before Twitter called out her latest cultural appropriation with the mocking hashtag #KimOhNo, she incurred the wrath of Jameela Jamil for her new line of body makeup under KKW Beauty. The actress replied "hard pass" and encouraged women not to feel pressure to cover up their stretch marks and scars; rather, "save money and time and give yourself a damn break."
When Kardashian revealed her Kimono line on Twitter, she tried to keep it light, adding, "Fun Kimono Fact- Kanye drew the Kimono logo." Luckily, one Japanese account immediately enlightened her, "Fun Fact: Kimono were traditionally made to hide curves, not accentuate them."
Fashion fact: The entire beauty industry is meant for self-expression, confidence, and creativity, not to treat symbolic cultural artifacts as accessories for Instagram.