Opinion
The Washington Post should be ashamed of itself for suspending Felicia Sonmez.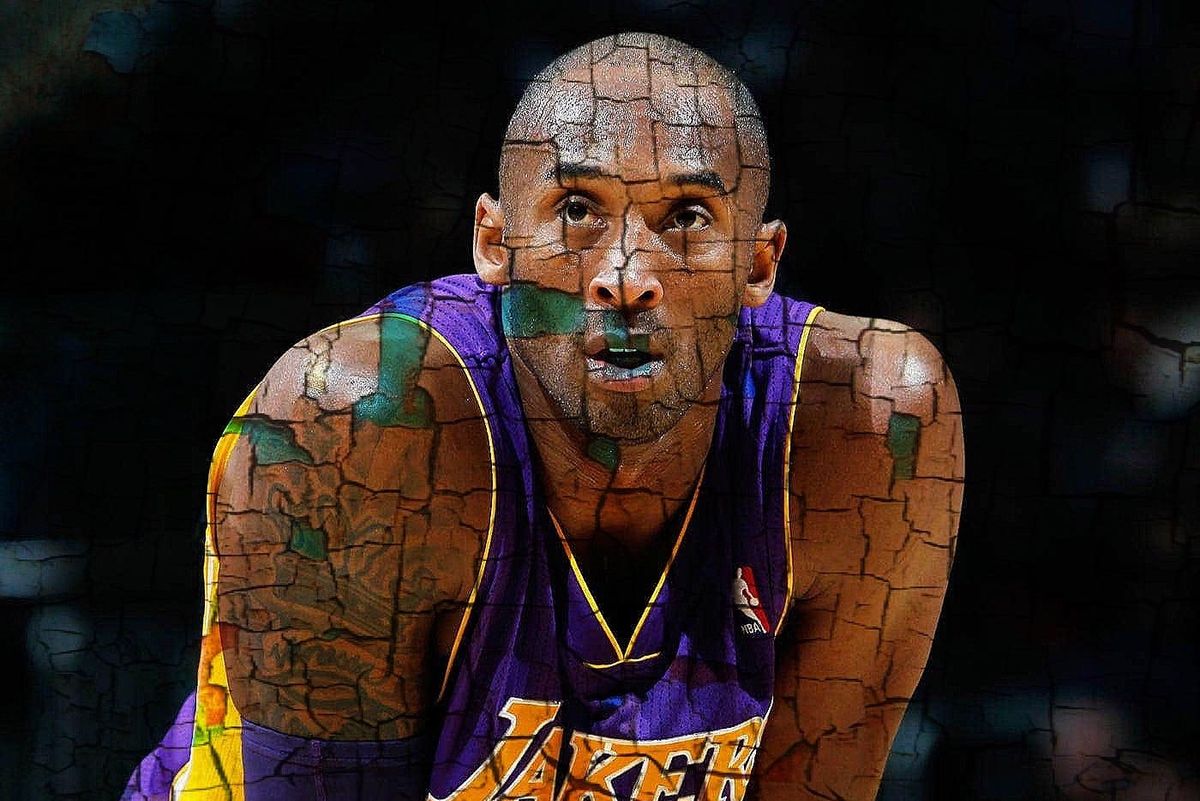 TRIGGER WARNING: Graphic description of sexual assault.
On Sunday January 26, Kobe Bryant and his 13-year-old daughter, Gianna Maria-Onore Bryant, perished in a helicopter crash along with seven other individuals, two of which were Gianna's age.
The group was on their way to Kobe's Black Mamba basketball academy, where Bryant was going to coach his daughter and the rest of her team. But it's almost impossible that you aren't already aware of these details. As soon as the news of the crash broke on Sunday, celebrities and fans alike took to social media to mourn the star athlete's passing and to send their condolences to his wife and children left behind. There was not a media property in America, or perhaps the world, that didn't run a story about Kobe's untimely death that reflected on his cultural impact and personal strengths. When the Grammys aired Sunday night, there was an obvious heaviness in the room and myriad tributes to the Lakers legend. He was, almost universally, remembered as a tenacious athlete, a great leader, a loving father and husband, and an inspiration to millions.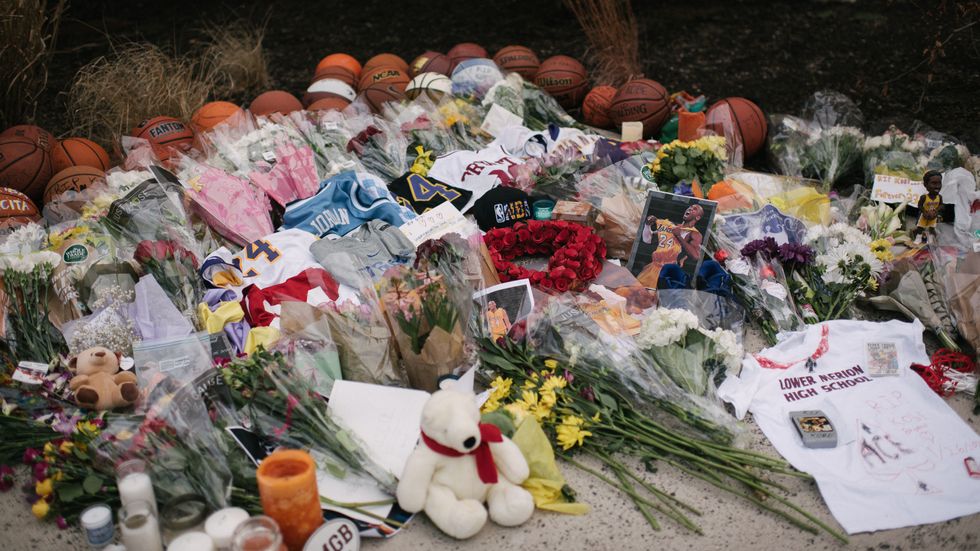 A memorial set up in Kobe's memory
But, he was also an alleged rapist. And there are a few people who are refusing to erase that fact amidst the clamor of adoration for Bryant.

Actress Evan Rachel Wood tweeted, "What has happened is tragic. I am heartbroken for Kobe's family. He was a sports hero. He was also a rapist. And all of these truths can exist simultaneously." Wood was referring to a case from 2003, in which a 19-year-old hotel clerk accused Bryant of rape. It was by no means a baseless claim, as Bryant even corroborated the majority of the accuser's story and there were vaginal lacerations (indicating force) documented by law enforcement at the time of the report. When originally confronted about the interaction, Bryant changed his story multiple times.
To read the accuser's full account of the incident, you can read this piece from the Daily Beast, which includes statements from the victim, such as, "Then he held me by my neck and physically forced me over to the side of the couch," and "'at that point I was just kinda scared and I said no a few times." She also stated that she repeatedly said no, once when he lifted up her skirt and again when he took off her underwear. The accuser also had a bruise on her neck after the incident. As the Daily Beast points out, "And the accuser, it should be noted, came from a wealthy family."
Bryant also read a statement of apology in court, an excerpt from which reads as follows: "I also want to make it clear that I do not question the motives of this young woman. No money has been paid to this woman. She has agreed that this statement will not be used against me in the civil case. Although I truly believe this encounter between us was consensual, I recognize now that she did not and does not view this incident the same way I did."
Despite seemingly damning evidence, the case was dropped in 2004 when the victim reportedly declined to cooperate with prosecutors any longer. In 2005, Bryant and the accuser settled the matter out of court.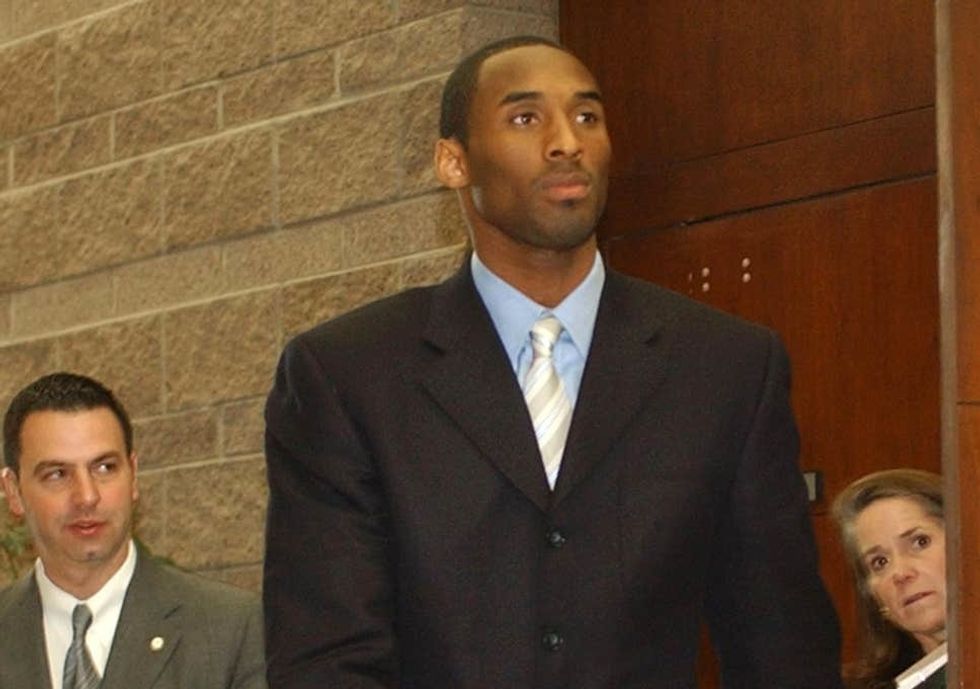 Kobe Bryant in court in 2003
On the day of Bryant's death, Felicia Sonmez, a reporter at The Washington Post, tweeted a link to that same Daily Beast story, a decision that has put her job in jeopardy. After posting the link, she later tweeted that "10,000 people (literally)" had sent her "abuse and death threats" as a result. According to Slate, "Sonmez also posted a screenshot of her email inbox, which included the full display name of a person who'd said, 'Piece of f*cking shit. Go f*ck yourself. C-nt.' Upon seeing these messages, The Washington Post punished Sonmez." Sonmez has since been placed on administrative leave while the paper "reviews whether tweets about the death of Kobe Bryant violated The Post newsroom's social media policy," according to managing editor Tracy Grant.

In the wake of the Me Too movement, there is undoubtedly something questionable about the decision to suspend a reporter for reminding the public of the facts of an alleged rape by a powerful man (especially one that's largely been erased from public consciousness since it happened) and then exposing the misogynistic harassment recieved as a result. Sonmez's story reminds us of the great lengths people will go to vilify women who refuse to ignore the corruption that allows flawed men to act reprehensibly and get away with it.
Kobe also made it clear he believed he was not the only NBA star to forgo consent in his sexual relations. At one point in the investigation he told officers, "I should have done what Shaq does, Shaq gives them money or buys them cars, he has already spent one million dollars." The report added, "Kobe stated that Shaq does this to keep the girls quiet." It's clear that Sonmez's suspension is a product of the same system that allowed Kobe to stay out of jail, a system that often protects and idolizes powerful, rich, revered men, like Shaq and Kobe, and makes victims and whistle-blowers just...go away.
To any rational mind, when reading the verified facts of the case, it becomes clear that—more likely than not—Kobe Bryant did not get consent from the 19-year-old he bent over that hotel room couch. He almost certainly raped this woman and then settled the case out of court. And, even when mourning his tragic death, that is worth talking about. We have to reckon with the entirety of his legacy.
As Evan Rachel Woods pointed out, this incident doesn't mean he wasn't an extraordinary basketball player. It doesn't even mean that he wasn't a loving father and husband (despite the philandering). Hell, it doesn't even mean that, in other ways, he wasn't a great guy. It also doesn't mean we can't be sad that he died. Regardless of his misdeeds, Kobe was a symbol of determination, hard work, and talent, and that's worth mourning. And at the end of the day, if we want Me Too to enact real change, then we have to allow people to exist in conflict. We have to begin to acknowledge that a person is not one thing: a rapist or a sports star, a loving father or a philandering assh*le, a legend or a pervert. We can't write someone off as purely good or bad based on any one thing.
But that doesn't mean we can ignore the bad—the horrifying, the misogynistic, the violent—to focus on the good. Acknowledging the duality that exists in all of us does not condone the rape that likely tore apart the life of the young woman it happened to. It does not mean it's okay that the justice system is designed to protect the powerful and the wealthy. It does not mean we don't have to reckon with the racism that makes us more likely to believe a white woman than a black man. It does not mean that it's okay to harass and suspend a reporter who was trying to talk about this important issue. It does not mean we can ignore his extraordinary accomplishments both as a philanthropist and player. Most of all, it does not mean that, in the wake of Kobe Bryant's death, we should ignore the grounded accusation of rape brought against him. We need to talk about it. We need to wrestle with the issue of whether or not we can or should deify a man who preyed on the weak–even if it was just that once, even if he was genuinely sorry. If the collective trauma of Me Too is going to be worth anything, we have to make room for complexity, reform, contradictions, and, most of all, conversation.