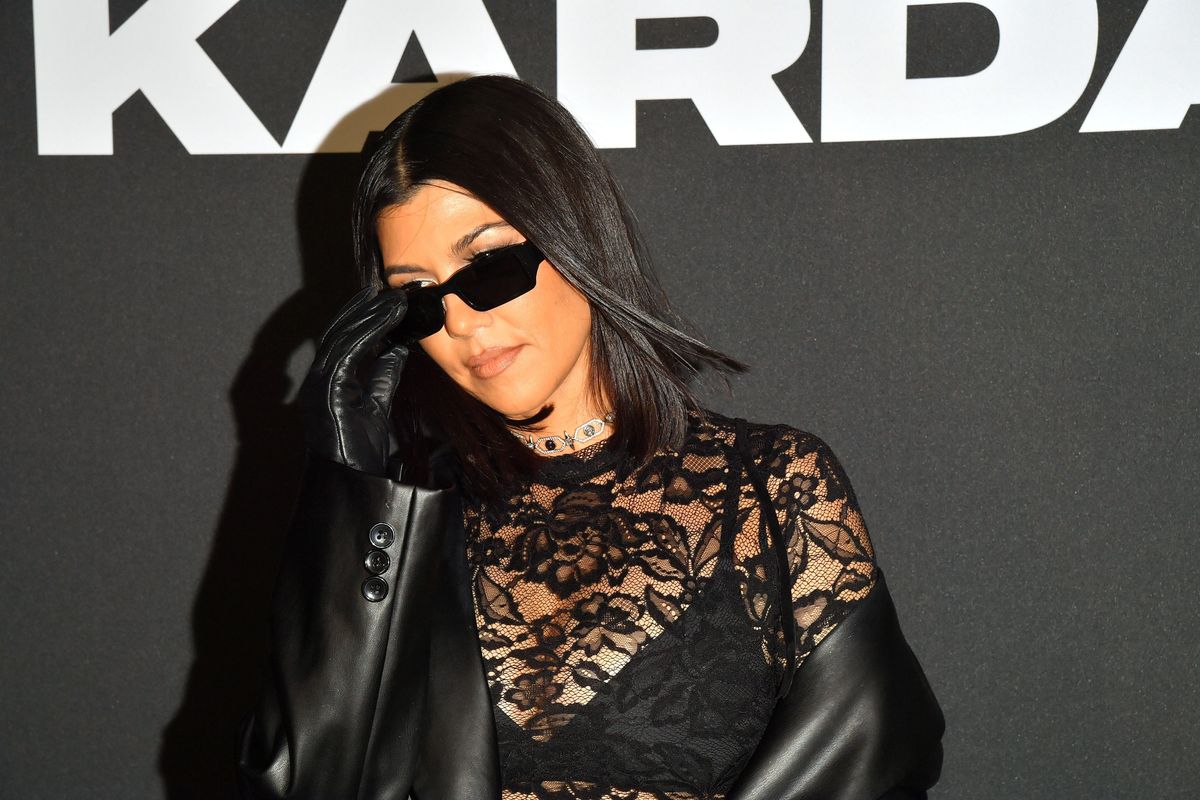 Andrew H. Walker/Shutterstock
Full Name: Kourtney Mary Kardashian
Date of Birth: April 18, 1979
Born: Los Angeles, California
Occupation: Reality TV star, model, businesswoman
Status: Single
Children: 3
---
As the eldest Kardashian sister, Kourtney Kardashian takes the role to heart. She is serious and silly at the same time, attempting to keep the family as grounded as possible as they live their lives for all the world to see. A mom of three, she puts motherhood before all else and always tries to keep her "baby daddy" in line, you know, for the sake of the kids. Gorgeous and given some of the best opportunities in life, it seems like Kardashian is living the dream. At 39, she's hotter than ever and "keeping up" with her always busy, always broadcasting family. Here's a bit more about the reality star and why fans can't stop tuning in.

Reality…In Ridiculous Amounts
15, count 'em…15!!! seasons of Keeping Up with the Kardashians have been blasting into our living rooms since we can remember. Some consider the family "famous for being famous," but if you watch the show, they works hard to achieve their A-list statuses. Kardashian is busy with not only work and filming, but raising her kids. And we watch the little ones too. From regular seasons to spin-offs, the Kardashian franchise is on fire with no signs of anyone putting it out. "Momager" Kris Jenner wouldn't have it any other way.
Mama Mia!
Kardashian loves being a mom. She has even hinted that she may want another. Her three kids are simply adorable and have grown up in the spotlight. Their dad, Scott Disick, has been on the show for years, and while they're no longer a couple, they co-parent and co-exist. Perhaps the two will give it another try someday, but until Kardashian is sure Disick won't go back to his "playboy" partying ways, she'd rather date (much younger) guys like Luka Sabbat and Younes Bendjima. Call her a cougar, but Kardashian won't be caged!
Healthy and Happy
Kardashian keeps herself in shape and pays attention to what she eats. She maintains a dairy-free, organic diet, banning artificial ingredients, etc. One look at her enviable figure and it's obvious her hard work and dedication is paying off. Here are some pics of the reality rock star, proving that pushing 40 is nothing like it used to be.
Melissa A. Kay is a New York-based writer, editor, and content strategist. Follow her work on Popdust as well as sites including TopDust, Chase Bank, P&G, Understood.org, The Richest, GearBrain, The Journiest, Bella, TrueSelf, Better Homes & Gardens, AMC Daycare, and more.
---
POP⚡DUST | Read More…

Scott Disick - All you need to know

Kim Kardashian West - All you need to know