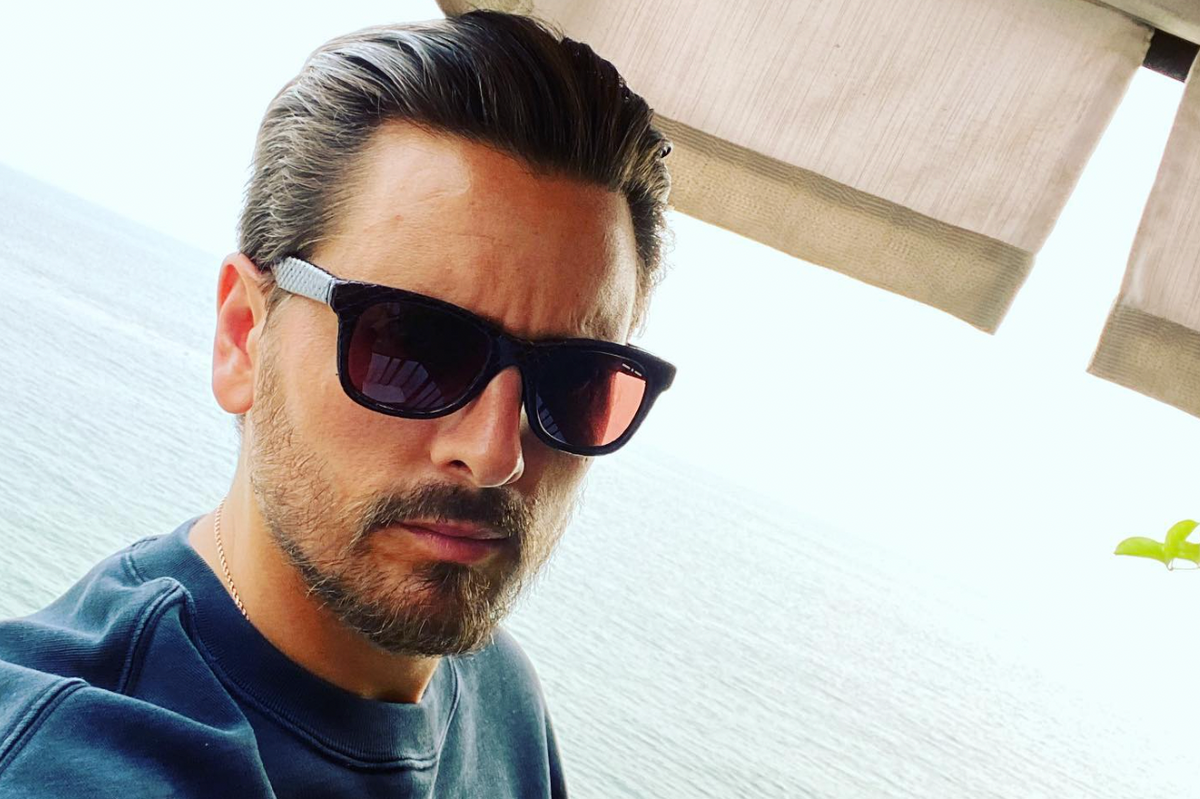 Scott Disick via Instagram
Full Name: Scott Disick
Date of Birth: May 26, 1983
Born: Eastport, Long Island, NY
Occupation: TV personality, entrepreneur
Status: Single
Children: 3
---
If you're a fan of Keeping Up with the Kardashians, then the name Scott Disick more than rings a bell. The longtime partner of eldest sister Kourtney (although they're not currently an item), he's the "baby daddy" to their three too-cute-to-be-real kids. Known best for his destructive behavior and immature ways, Disick still has a way of using his boyish charm and sense of humor to hold his place in the family's collective heart. While it's unclear if he'll ever get back with Kourtney, it's evident that Disick is a doting dad and loves being part of the Kardashian empire. Here's more to know about the Long Islander who found his way to L.A.
Oh Lord…
Only a guy like Disick would find a way to get himself knighted. "Lord Disick" or simply, "The Lord" apparently sounded much more important than "Scott," so Disick used his knighthood for all it was worth. Obnoxious? Obviously. But who better to elevate his ego than the self-centered Scott Disick?
Proud Pop
As childish as Disick can often be, having three kids of his own has aided in his realization that life isn't all fun and games. Sure, he has a blast when he plays with Mason, Penelope, and Reign, but when it comes to caring for his kids, Disick has taken his role much more seriously as the years have progressed. It appears that their mom is the kids' main caregiver, but Disick is doing his duty as dad. As for the rest of the Kardashian crew, they respect Disick as part of their extended family and delight in his unquestionable love for his kids.
Longtime Love
They're not a currently a couple, but Disick and Kourtney Kardashian have been linked since 2006. He's a few years her junior, but it's probable that Kardashian figured Disick would eventually mature. Their relationship has had more ups and downs than a Six Flags rollercoaster, but somehow they managed to have three kids together and they still maintain a relatively decent relationship. Even with Disick's drunken stupors and Kardashian's claims she'll never take him back, many fans still have it in their heads that these two will one day live happily ever after. Heck, he has been around more than any other guy on the show! We're talking to you, Kris Humphries.

Scott + Sofia?
Sofia Richie (daughter of musician Lionel Richie) is Disick's current main squeeze. Pics of the two vacationing, canoodling, dining, and more flood the internet, so Disick can't deny the two have something going on. What's the big deal? Either the age difference – she's just 20, or her famous father. Does Lionel really dig the idea of Disick dating his little girl? Still, if they're happy and in a healthy relationship, Richie could be the recipe for a Disick 180.
What's Next for "The Lord?"
First, let's hope he decides he's no lord. Next, it seems like Disick is doing well, putting aside his playboy mentality, and becoming the man Kardashian always believed he could be. Perhaps he'll delve into more business ventures – he has dabbled in restaurants, supplements, nightclubs, and other revenue streams. Will we hear the pitter-patter of another set of tiny Disick feet? What's one more baby added to this ever-baby bumping bunch? Whatever Disick does, we're sure to see it play out on reality TV. Kris Jenner wouldn't have it any other way.

---
Melissa A. Kay is a New York-based writer, editor, and content strategist. Follow her work on Popdust as well as sites including TopDust, Chase Bank, P&G, Understood.org, The Richest, GearBrain, The Journiest, Bella, TrueSelf, Better Homes & Gardens, AMC Daycare, and more.
---
POP⚡DUST | Read More…

When Kanye Weighs in on the Constitution
Kim Kardashian West - All you need to know

Khloe Gives Birth Days After Tristan Thompson Caught Cheating!