WHAT'S TRENDING
Khloe Gives Birth Days After Tristan Thompson Caught Cheating!
In public. On camera. With two women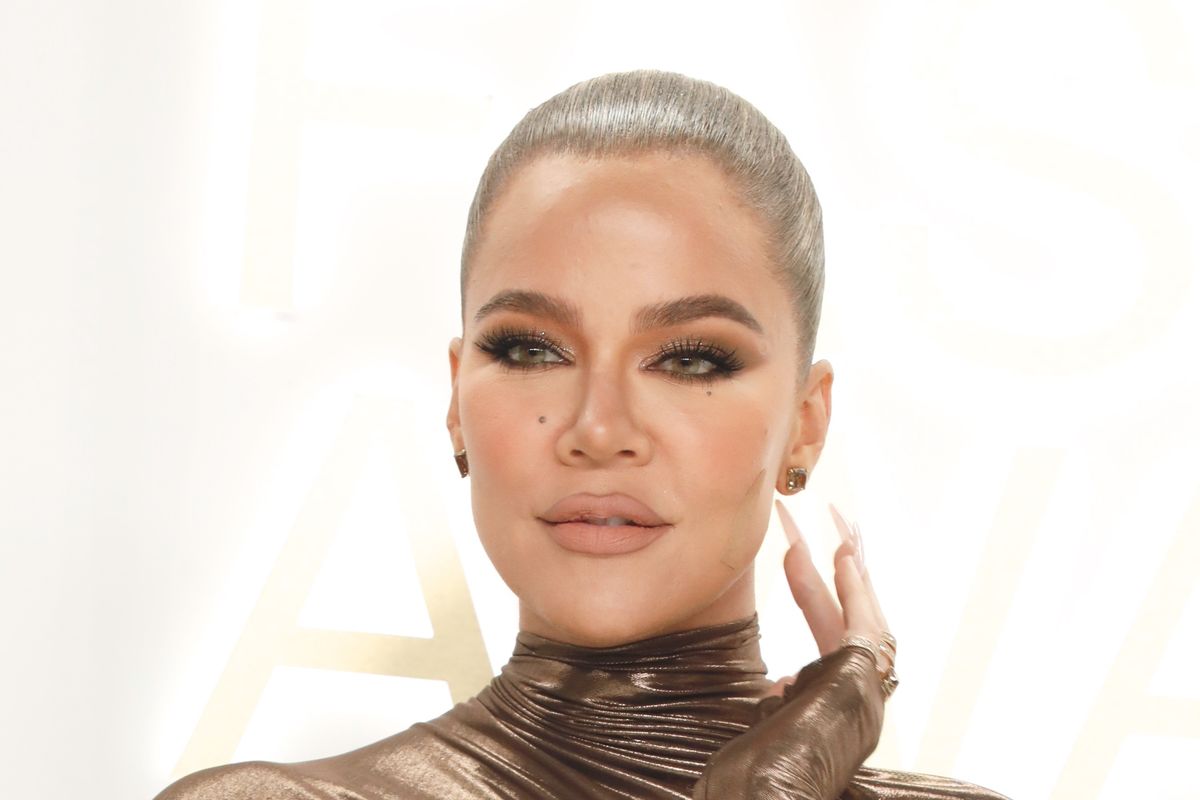 Gregory Pace/Shutterstock
Footage of Khloe Kardashian's man cheating has surfaced and the baby couldn't wait!
***Originally posted 4-11-18. Since posting, Khloe Kardashian gave birth.
---
Pregnant Khloe Kardashian is due any day now, and up until just recently, she has been over-the-moon with excitement for the birth of her first child with the man of her dreams. But newly revealed reports from TMZ have put Kardashian in the center of a living nightmare as her "baby daddy," Tristan Thompson has been caught cheating. In public. On camera. With two women. And it all went down while Kardashian was 3 months along.
The October 7, 2017 footage clearly shows Thompson canoodling with two sexy women at a D.C. hookah lounge. Kissing, touching, etc. (etc. meaning "motorboating") with no concern whatsoever of who may catch the Cleveland Cavaliers player playing around. All three are high on hookah and hooking up while Thompson must have conveniently forgotten that he had a woman waiting at home with his bun baking in the oven.
Making matters worse, this past weekend, additional video footage shows the ball player in Manhattan taking a woman (not Kardashian) back to his hotel room at the Four Seasons. Allegedly, he spent time with her at a club that evening and didn't want the night to end.
And now, just when Kardashian needs her man most, reports claim that she is having early contractions. Surely, she does not want Thompson by her side when he's been busy with side chicks. Her devoted family is reportedly headed to Cleveland to be with Kardashian in time for the birth of her daughter. Does the Kardashian family ever get a break?
After Kardashian's tumultuous relationship with her ex-husband Lamar Odom, you'd think the universe would send her a good one. But here we go again with lying, cheating, deceit, and regret. At this point, all Kardashian can hope for is a healthy baby and a giant heap of groveling from her guy.

Stay tuned for more Kardashian-Thompson relationship developments, the birth of their daughter, and all the mess that is sure to unravel further. Keeping Up with the Kardashians isn't as easy as we thought it would be.
UPDATE!!! As of 4-12-18 it has been confirmed that Khloe gave birth to a baby girl. Thompson was reportedly there. Did he cut the cord or did she cut him out of her life? Stay tuned...
---
Melissa A. Kay is a New York-based writer, editor, and content strategist. Follow her work on PopDust as well as sites including TopDust, Chase Bank, P&G, Understood.org, The Richest, GearBrain, The Journiest, Bella, TrueSelf, AMC Daycare, and more.
---
POP⚡DUST | Read More About the Kardashians
The Internet Is Freaking Out Over Kylie Jenner's Alleged Pregnancy