FILM & TV
The much anticipated reality TV show revealed a lot in its epic return — while also leaving a bunch of juicy details out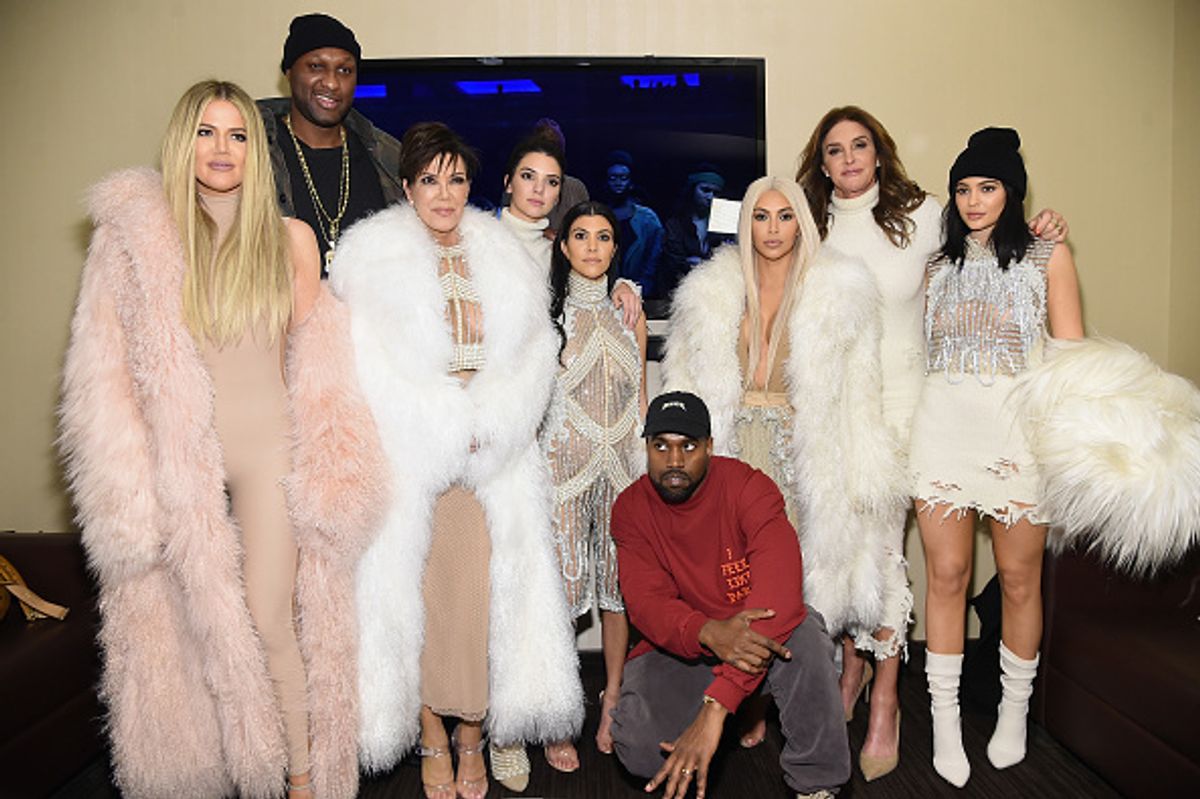 Getty Images
Reality TV Royalty
'KUWTK' was anything but satisfactory. Sure the episode revealed the usual drama that the infamous family faces every day, but not the answer to a question we've wondered about for a while now.
Yes, Kris Jenner decided that it was not quite time yet to reveal Kylie Jenner's "situation" — only hinting at a person taking unsolicited photos at Kylie's house. As Kris was doing interviews, the camera kept pointing at her as she took a serious call concerning the situation and asked her daughter if she wanted the person arrested.

With yet another week of vaguely hinting at Kylie's privacy and current situation, us fans are left disappointed again — I'd honestly feel a bit guilty about constantly talking about her pregnancy if it wasn't teased every time the show aired promos. However, 'KUWTK' definitely delivered on other fronts this Sunday.
For instance, Blac Chyna finally agreed to sign the family law agreement and hopefully will stop causing trouble for the family. The agreement centered around custody payments and other legal negotiations which have been going on for a while now.

Although no one explicitly said anything about Rob Kardashian's revenge porn incident last year, Kim did briefly mention that he should've "controlled himself" because he had sisters. Honestly, he shouldn't have done it anyways as it was illegal and nonconsensual — but the Kardashians aren't ones for remarks to shake the boat.
Kourtney Kardashian was also a subject of this week's episode — she's finally come to terms with her relationship with 24-year-old former model and boxer, Younes Bendjima. While getting ready for a week-long vacation with her boyfriend, she reflects on how she's ready to introduce her kids to him and how Scott Disick is a "co-parenting partner who's not fully reliable."

And who can forget the main attraction of this episode — Khloe's mime prank. In an effort to cheer Kris up, she hired a mime to be cuffed to her mother for an entire day. Like most of the girls' other pranks, it seemed to have both an amusing and annoying effect.

Kris Jenner then showed up to Khloe's house dressed like a mime — and handcuffed herself to her daughter. It was actually a really happy and uplifting scene for the audience considering all the other things going on in the episode.
However, is there more to come? Next week's episode is mysteriously titled "Bun in the Oven" — which could allude to Khloe's pregnancy, Kim's surrogacy or Kylie's pregnancy confirmation. We'll just have to wait another seven days but hey, at least you'll know you're in for a night of antics and drama.
________________________________________________________________________________________________
Amber Wang is a freelance writer for Popdust. She also writes for other sites such as Gearbrain and Trueself, along with being a student at NYU.
---
POP⚡ DUST | Read More…

REVIEW | "The Phantom Thread" : Daniel Day-Lewis' Last Film
Lil Uzi Vert's Greatest, Lost Song
Reflecting on the Life and Music of Shane MacGowan
Related Articles Around the Web