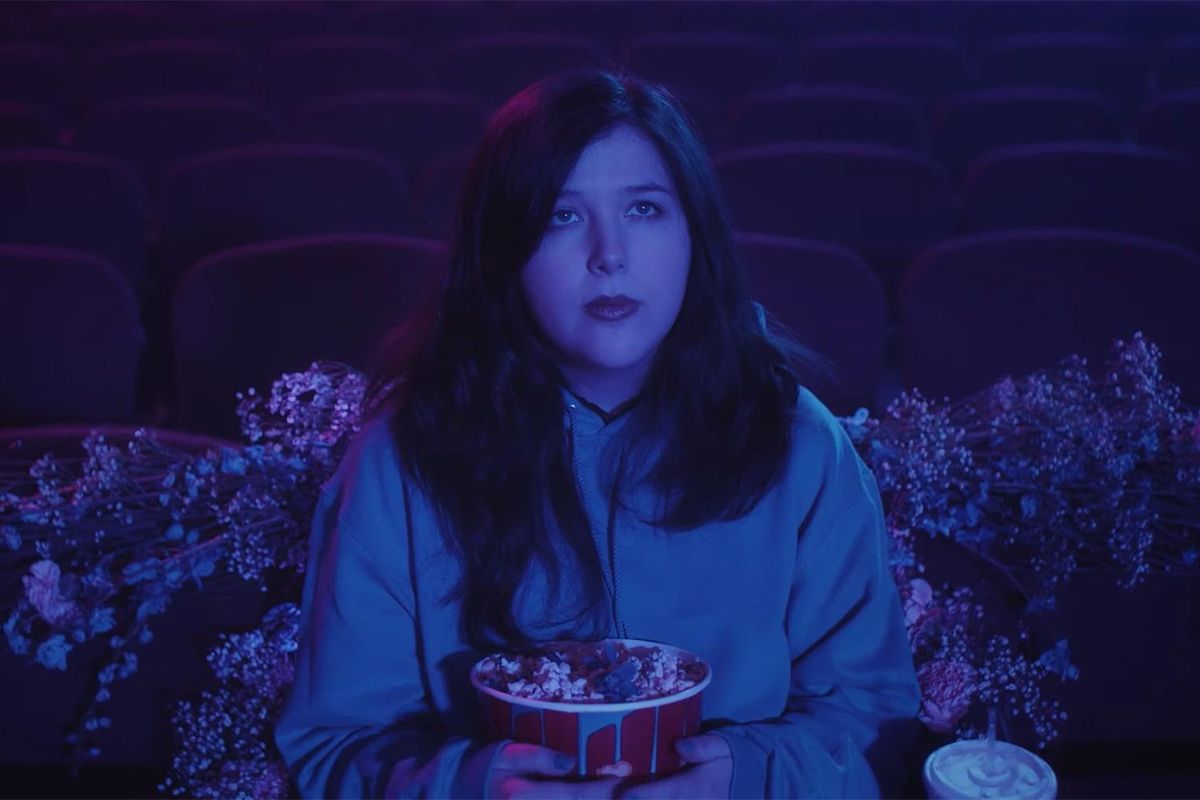 Most of us are guided, consciously or unconsciously, by our pasts. Confronting those patterns that we learned as kids takes a lot of bravery, and many people spend their whole lives running from those memories.
But on Home Video, her latest and most ambitious album, Lucy Dacus takes a deep, fearless dive straight into the past. Blending Y2K nostalgia with perspective and wisdom, these songs find Dacus reexamining her youth and her relationships of old, picking them apart in a way that seems designed to transport any listener back to their own teenage years.
---
In many ways, Home Video is Dacus's most pop-leaning album. Despite this, she never sacrifices her inclination towards poetry. "You were my partner in crime. It was a welcome waste of time. Eating cherries on the bridge, feet dangling," she sings on "Partner in Crime," a song as notable for its lyrics as it is for its surprising, rather ambitious use of autotune.
The whole album is filled with stunningly specific lyrical moments like this — moments that are both impossible to replicate and yet somehow universal to anyone who's ever been young.
Lucy Dacus - "Hot & Heavy" (Official Music Video)www.youtube.com
On "VBS," one of the album's strongest tracks, Dacus recalls her early experiences with Vacation Bible School, recalling how she and her friends were facing repression in the guise of being saved. "Sedentary secrets like peach pits in your gut / Locked away like jam jars in the cellar of your heart," she sings, then veers towards the coping mechanisms she and her friends used: "Playing Slayer at full volume helps to drown it out," she sings, before the song bursts into a thrashing swell of electric guitar.

Lucy Dacus - "VBS" (Official Music Video)www.youtube.com
Dacus is an expert at crafting warm, creative, ambitious arrangements, and that moment — that burst of metal at the end of an indie song — is just one of the album's many innovative flourishes. On the canvas of her past, Dacus is building a new sonic universe, using all the wisdom and talents she's amassed throughout her life to shape scattered memories into something bigger.

While many of the songs here are sad (and some are devastating), there's a sense of peace pervading it all. In each of these songs, Dacus is reflecting, picking up the pieces of the past and spinning them into something creative, something cathartic.
"The books by your bed that you never read / the hunting knife you keep by your bed," she sings in "Please Stay," a song about a quasi-suicidal loved one that is also one of the first tracks to actually look towards the future. "Quit your job, cut your hair, get a dog," she sings. "Change your name / Change your mind / Change your ways / Give them time." It's a promise that everything is ephemeral, that growth is possible, and that sometimes we can leave behind the patterns of the past and grow into something better than we were before.
While most of the album is expertly crafted, sometimes Dacus's extended intros can feel prolonged, and some of the tracks blur into each other. The songs are strongest when they pick up, and when Dacus leaves behind her comfortable melancholy and lets all the colors of rage and defiance bleed out in their full glory.
Of course, the contrast between the two can work beautifully, which is exactly what happens on "Triple Dog Dare" — a song that uses the same formula as the ingenious "Night Shift" from 2017's Historian, to admittedly less success. Beginning at a glacial pace, it builds up to a gloriously abundant explosion of sound.
The song could stand to be a fair amount shorter, but after such an exhaustive album, Dacus is probably entitled to a long slow-burner. The song, which is about dreaming of running away from a toxic home situation, perfectly encapsulates small-town claustrophobia. (This whole album is evidence, though, that even if you run away from those small towns, memories have a way of returning).
Dacus is strongest when she embraces rock and roll, as she does at the end of this song. She's got a knack for explosive climaxes, and perhaps now that she's sifted through the past, maybe she'll feel free enough to make a true rock album, the kind that could light up stadiums or allow her to unleash giant walls of sound for longer than a few song closers.