MUSIC
The pop icon and Latin star bring on the smolder in collaborative track.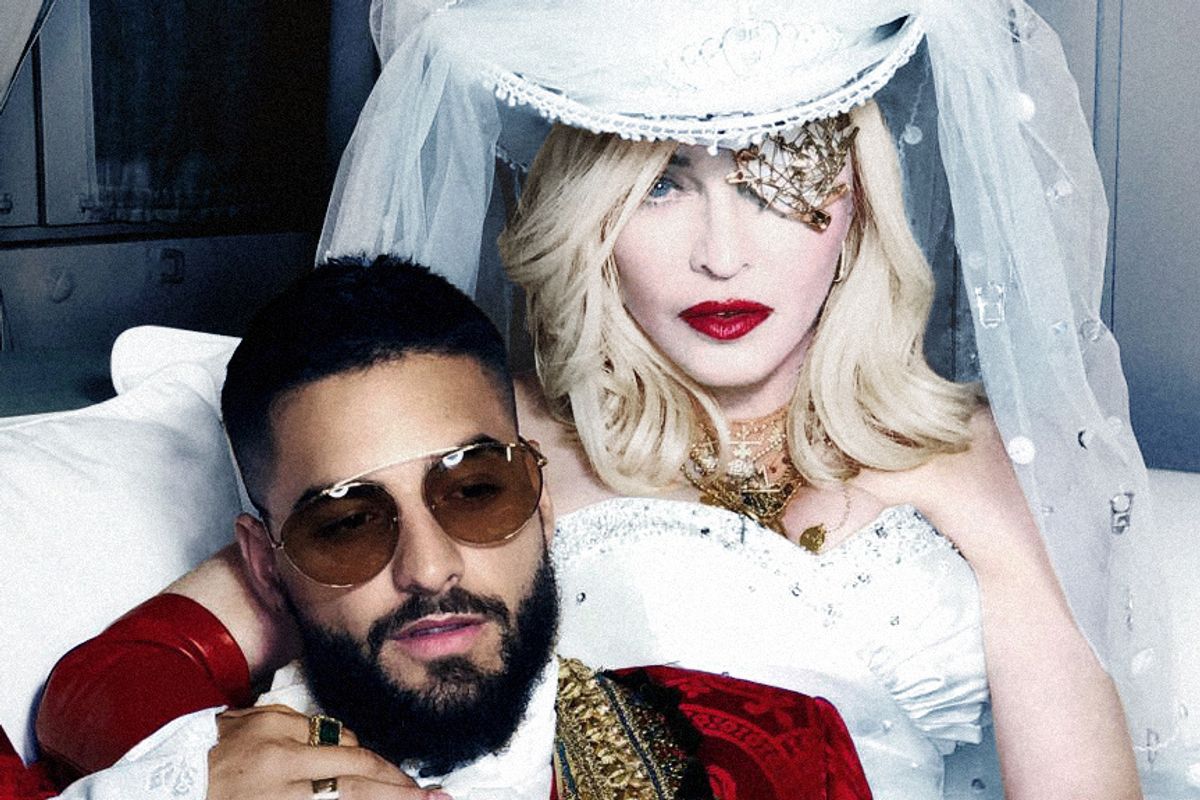 Who knew that a chance meeting backstage at the VMAs a year ago between Madonna and Maluma would create a smoldering, summer-ready track.
The pop icon and the reggaeton star just released their single, "Medellín," a rhythmic number with dancehall inspired beats.
The Spanglish track opens with Madonna whispering a countdown, luring listeners to join her on the floor for mid-tempo dance-pop beats. She then sings, "I took a pill and had a dream (yo tambien)/ I went back to my 17 year/ Allowed myself to be naive (dime)/ To be someone I'd never be." The tempo then picks up as Maluma chimes in with his raspy and inviting vocals, adding to the heated tension that's been slowly building since the song's intro.

The duo continues to flirt with each other against a backdrop of electric cha-cha instrumentals. The Colombian crooner sings to Madonna that he'll be her king if she'll be his queen, intoning, "Excuse me, I know you are Madonna/ But I'm going to show you how this perro (dog) will make you fall in love."
"Medellín," is the first single from the pop icon's upcoming 14th studio album Madame X, which is set to be released June 14th. According to a statement from her record label, the music video for "Medellín" is due to be released on MTV on April 24 during "MTV Presents Madonna Live & Exclusive: 'Medellín' Video World Premiere" at 4 PM ET
Listen to "Medellín" below.
Madonna, Maluma - Medellín (Audio) www.youtube.com
---
Alessandra Rincón is a journalist, writer, and photographer from Baton Rouge, Louisiana living in New York City. She loves covering music, art and culture news and you can usually find her at a show or with her nose in a book. In her spare time she is a musician, comic book nerd and wannabe cook.
---
POP⚡DUST | Read More...
Six New Songs You Should Hear This Week: Musical Mixology
Black Pumas Release Vibrant Single "Colors" Ahead of Debut Album