Sports
A Change for the Cheering Squad – Men to Make History this Season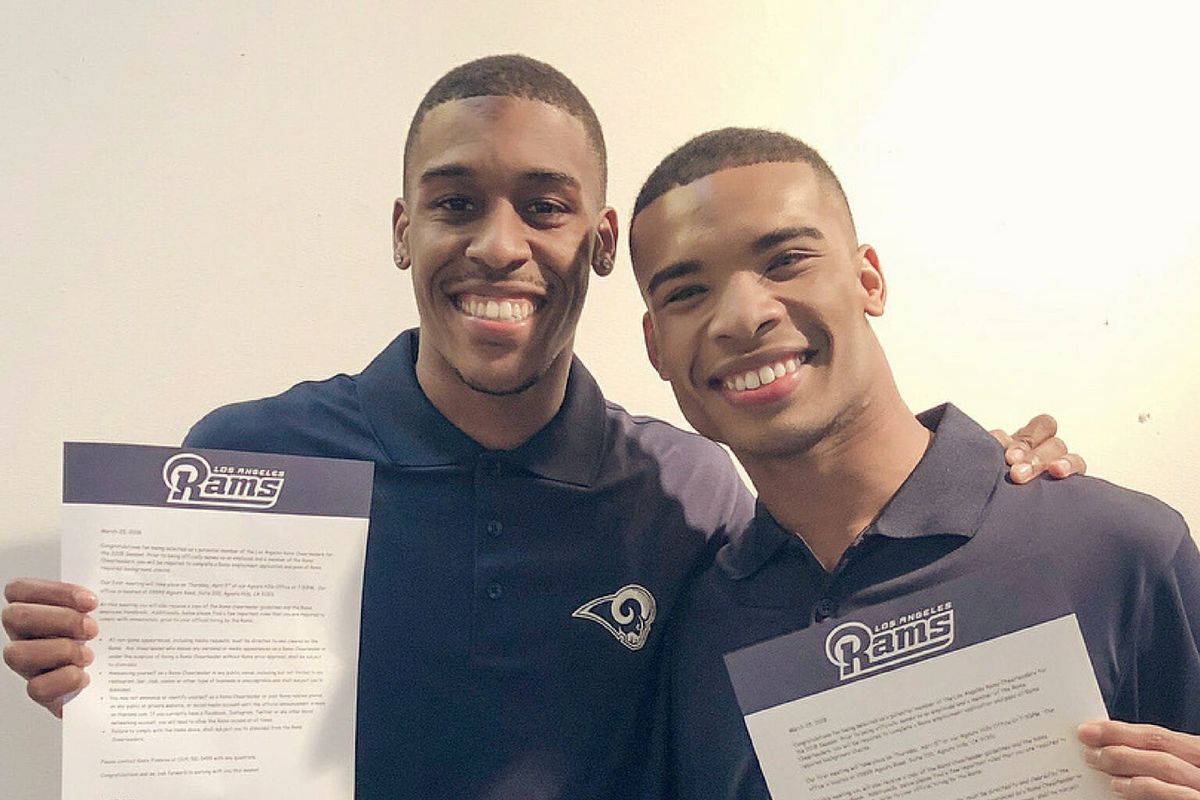 When we think of pom poms and pyramids, cheerleaders tend to come to mind. With that, we imagine females, decked out in their itty-bitty uniforms, flaunting their fit figures and oozing over-exaggerated encouragement for the pumped-up players.
Now imagine it's males with megaphones, screaming support for NFL football players from the sidelines, chanting and jumping and tumbling for the team. It's a new notion and for some, controversial, but that's what is happening, as the Los Angeles Rams and the New Orleans Saints are including male cheerleaders this season.
As the guys join the gals in what has always been a female-focused activity (particularly when it comes to the professional games), fans and players will see something new, long-overdue, and in some cases, causing a stir. Take this video below from Daily Blast Live for example. The panel discusses the male cheerleader topic, with 3 of the 4 all for it, while one correspondent suggests Americans will mock the men. Fear of the "unknown" perhaps, making folks anxious rather than accepting.
Sure, it will take some getting used to, but by the looks of the male cheerleader's moves in this clip, more men will follow suit. Cheerleading takes talent, strength, stamina, and energy, not to mention teamwork, coordination, and dedication. Are these traits men don't have? Are they not football fans who love to root for the home team? Are they unable to keep up with the routine?

Most boys grew up being told they can do/be anything they put their mind to. Cheerleading was likely left off the list. But with men like Quinton Peron and Napoleon Jinnies who have recently joined the Rams cheerleading squad paving the path for the next generation, little boys can add cheerleading - for the NFL, no less - to their already long list of career prospects.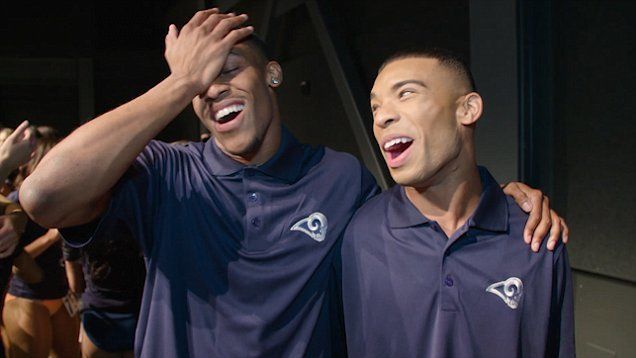 i.dailymail.co.uk
"I thought, 'Why not me? Why can't I do this?' And called my friend and I asked her when auditions were for the Rams and she told me and I showed up," Peron described on Good Morning America. As per ABC News, "The two men (Peron and Jinnies) and California natives were among the 76 finalists who auditioned for the Rams cheer team and told GMA they were elated to make the squad, especially after the lengthy audition process."

The Rams cheerleader captain, Emily Leibert said of the men, "They really just fit the bill to be a Los Angeles Rams cheerleader. They are intelligent, they are eloquent, they are more than qualified to be ambassadors out in the community. They bring so much energy and there's something so magnetic about their performance, you really can't take your eyes off them."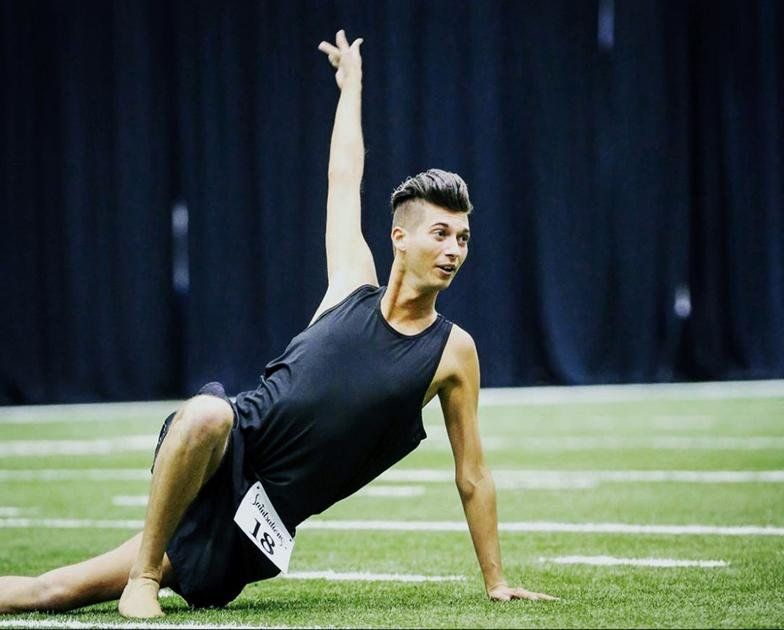 bloximages.newyork1.vip.townnews.com
As for the Saints, " Jesse Hernandez will become a member of the Saints Saintsations," according to Fortune. As reported by the Sun Herald, "The Maurice, Louisiana, native was named a finalist in April 2018, competing against 50 other female finalists for a spot on the roster. He said he was inspired to audition after his mom told him about how the NFL's Los Angeles Rams made history by hiring two men for their dance squad."

These guys are just as good as the gals, pepping up the team with their splits and spotting, and giving the NFL a taste of what the future of cheerleading beholds. Go team!
---
Melissa A. Kay is a New York-based writer, editor, and content strategist. Follow her work on Popdust as well as sites including TopDust, Chase Bank, P&G, Understood.org, The Richest, GearBrain, The Journiest, Bella, TrueSelf, Better Homes & Gardens, AMC Daycare, and more.
---
POP⚡DUST | Read More...
MTV VMA's 2017 Recap – Top 10 Videos from Last Year's Winners

And the Video Vanguard Award Goes To… J. Lo, Naturally