Frontpage Popular News
MTV VMA's 2017 Recap – Top 10 Videos from Last Year's Winners
Before the '18 Show Airs on Aug. 20th, Remember Who Came Out on Top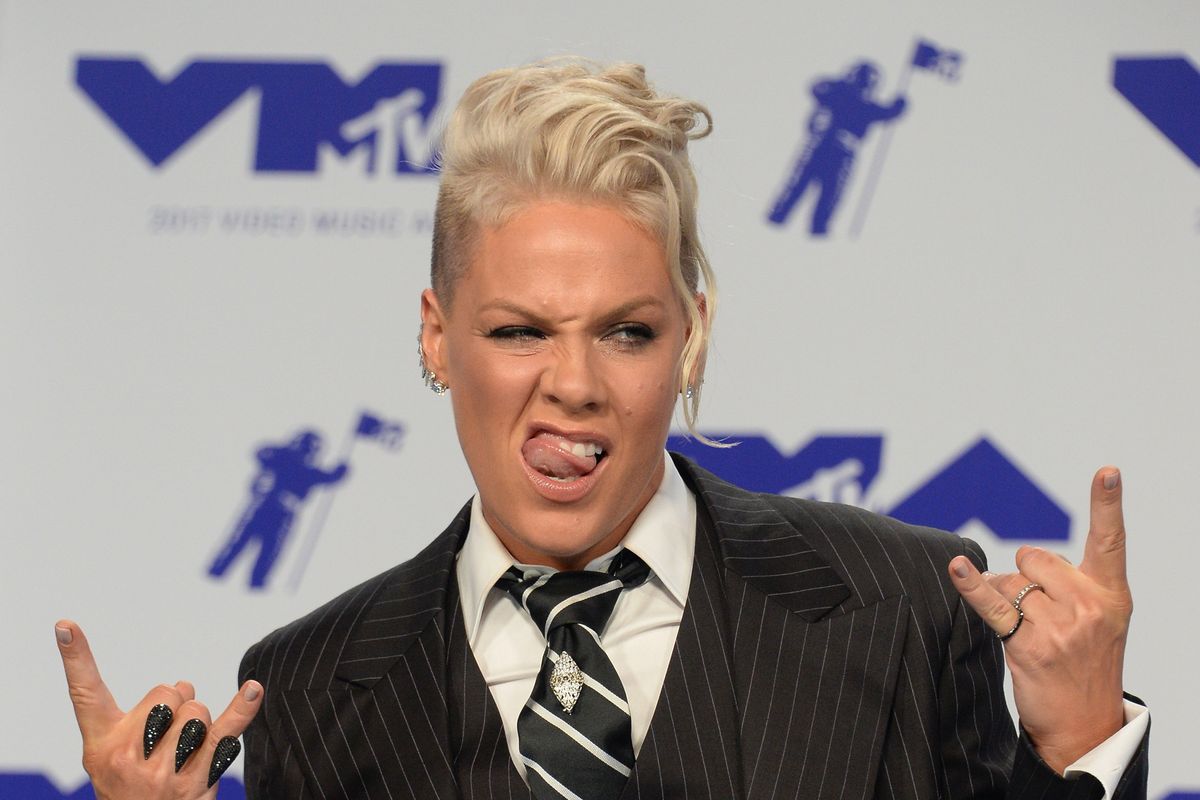 Photo by Jim Ruymen/UPI/Shutterstock
It has been nearly a year since artists took home their VMAs "Moon Person" statues from MTV's 2017 celebratory program.
Before you plop down with the popcorn to watch this year's awards show, let's give another shout out to some of the best videos from last year. Time flies in the music biz, when the hit of the year becomes yesterday's news in the blink of an eye. But these tunes are still terrific, even if we've already moved on to new songs from the artists du jour. Behold the beats of 2017's VMAs…
---
Kendrick Lamar - "Humble."
MTV's '17 Video of the Year went to "Humble." by Kendrick Lamar. "Humble." was Lamar's second #1 single on the US Billboard Hot 100. The song earned four nominations at the 60th Annual Grammy Awards: Record of the Year, Best Rap Performance, Best Rap Song, and Best Music Video – he won all but Record of the Year. As Rolling Stone describes the tune, "For all the pop finesse, 'Humble.' sounds as real as ass with some stretch marks." Alrighty then…give it a watch and see what you make of it.

---
Ed Sheeran – "Shape of You"
Last year, Ed Sheeran was awarded Artist of the Year at the VMAs. His song, "Shape of You" was in the running for Song of Summer but was beat out by Lil Uzi Vert's "XO Tour Llif3." The song was in the Best Pop category too, but "Down" by Fifth Harmony ft. Gucci Mane dominated the category. Give a little love to Sheeran and remember why "Shape of You" made the summer of '17 sensational.

---
Alessia Cara – "Scars to Your Beautiful"
While she didn't take home the award for Video of the Year, Alessia Cara's "Scars to Your Beautiful" was arguably one of the most moving pieces of music last year, making the young singer a standout. That said, Cara did win the Best Fight Against the System award in the category of Body Image, proving that lyrics can teach lessons and music can be meaningful.

---
Kanye West – "Fade"
The VMA for Best Choreography went to Kanye West's "Fade" video. Who could get enough of Teyana Taylor's magical moves and killer physique? Sweaty, sultry, and strong, Taylor took over the screen, and even West was willing to let his music take a backseat to her brilliance. West had a vision for this video and it came together tremendously.

---
Katy Perry ft. Skip Marley – "Chained to the Rhythm"
Nominated for Best Visual Effects but edged out by Kendrick Lamar's "Humble.," "Chained to the Rhythm" by Katy Perry ft. Skip Marley was a colorful candy-coated Perry spectacular, offering whimsical and wow-worthy visuals typical of the pop singer, and her particular, some may say, peculiarities. Wild and weird, Perry's performance was visually stimulating, making it a video that never gets too boring to watch again and again.

---
Green Day – "Bang Bang"
Green Day has been around for years, making their '17 nomination for Best Rock another notch in their collective leather belt. "Bang Bang" didn't win (Coldplay's "A Head Full of Dreams" took home the VMA), but you've gotta give it to Green Day for remaining relevant as they continue to reinvent while keeping it real to their roots. Rock music may not dominate the awards show, but Green Day is always the life of the party.

---
Calvin Harris – "My Way"
The Best Dance award was handed to Zedd and Alessia Cara for "Stay," but Calvin Harris was in the running with his move-inducing "My Way" video. The bouncy beat keeps the pace pumping, proving the DJ never fails to keep listeners lively and longing for more. Club-worthy and catchy, "My Way" may not have won, but it made dancing in '17 even more doable.

---
Miley Cyrus – "Malibu"
The '17 VMAs may have been a little light on the music of Miley Cyrus, but her video for "Malibu" was one of six songs up for the Best Pop award. Her laid-back beachy vibe and all-natural (and quite beautiful) look was a refreshing twist from the tongue-darting, gyrating gal we've seen in years past. Looks like her time in "Malibu" is serving the singer well.
---
Zayn & Taylor Swift – "I Don't Wanna Live Forever (Fifty Shades Darker)"
Fans of Zayn and Taylor Swift along with those into the Fifty Shades S&M series must have been over-the-moon when the video for "I Don't Wanna Live Forever (Fifty Shades Darker)" took the VMAs' honor of Best Collaboration. Daring and dark, steamy and suspenseful, the video was a match for the books and movies that have had fans turned on for years. But who's sexier, Zayn or "Christian Grey?"

---
DJ Khaled ft. Rihanna & Bryson Tiller - "Wild Thoughts"
Video of the Year went to Kendrick Lamar for "Humble." but "Wild Thoughts" was another fan favorite, thanks to a cutting-edge collaboration between DJ Khaled, Rihanna, and Bryson Tiller. "Wild Thoughts" was also up for Song of Summer, but "XO Tour Llif3" by Lil Uzi Vert snapped up the VMA. Still, the sizzle from the start of "Wild Thoughts" made summer '17 hot in more ways than one.

---
Remember to tune in to MTV's 2018 VMAs on Aug. 20th, where Jennifer Lopez will be awarded the Michael Jackson Video Vanguard Award. Check out this year's category nominations.
---
Melissa A. Kay is a New York-based writer, editor, and content strategist. Follow her work on Popdust as well as sites including TopDust, Chase Bank, P&G, Understood.org, The Richest, GearBrain, The Journiest, Bella, TrueSelf, Better Homes & Gardens, AMC Daycare, and more.
---
POP⚡DUST | Read More...
And the Video Vanguard Award Goes To… J. Lo, Naturally