TV Features
"Ramy" Creator Ramy Youssef Is Humble About His Show's Historic Emmy Nominations
The lovable young star and creator of Ramy was just nominated for Emmys for his acting and directing.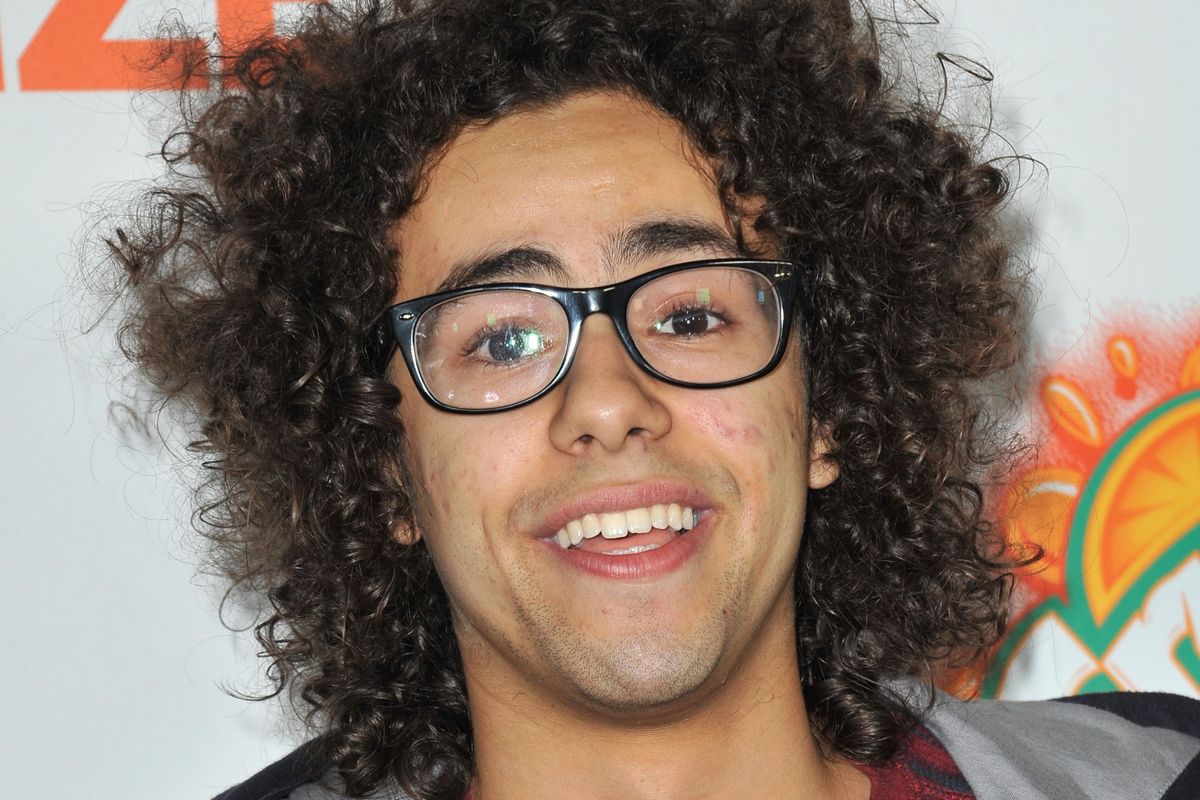 Photo by Jaguar PS (Shutterstock)
At just 29 years old, Ramy Youssef—not to be confused with his character Ramy Hassan—has already created and starred in his own breakout series on Hulu, and won both a Golden Globe and a Peabody award.
---
But it wasn't long ago that the country at large hadn't heard of him.
His stand-up comedy got him booked on the Late Show with Stephen Colbert back in 2017—in the lead-up to his three-episode stint on Mr. Robot as Elliot's obnoxious, rambling co-worker Samar. Prior to that performance, he had never been on network television, and he jokes that even his mother didn't take his Hollywood ambition seriously—encouraging him to get into acting with the idea that he could infiltrate Hollywood and eventually "become a lawyer for actors."
Ramy Youssef Is Expecting A Hogwarts Letter From ISISwww.youtube.com
But since then his career has blown up. With the first season of his semi-autobiographical sitcom Ramy—which premiered in April of last year—Youssef was ambitious. He wanted to capture some of his perspective and his own journey as a young Egyptian-American Muslim man trying to reconcile his faith with a lifestyle that didn't always match up.

His goal was not to teach the viewer about Islam or introduce an American audience to "an average Muslim family," which is a concept he finds as absurd as "an average Christian family." Neither group is a monolith that can be essentialized like that, and he tends to think that people use that phrase to communicate the idea that "they're not Isis."
What he wanted—and what he seems to have done—is to tell an emotionally true story about the common struggle of trying to be "good" and to do what's "right" when those things are often not obvious, and are frequently much more difficult than the alternative. There's a tension between the faith he's trying to engage with and the culture he grew up in.
Whether the topic is drugs, alcohol, or consensual choking, Ramy digs into the temptations, the uncertainty, and the guilt. As Youssef put it in an interview with NPR, "I'm a Muslim American, and I feel most like the hyphen between the two words ... It's a story about synthesis. It's not about walking away from my faith. It's like how do I, you know, go towards it but also, you know, bring everything else that's important to me."
Ramy Youssef Gives Hilarious Interview With Reza Aslanwww.youtube.com
The first season earned Youssef a Golden Globe for Best Actor, and was a shoo-in for renewal. Youssef could easily have coasted and stuck to what worked for him in season one. He had already parlayed his success into Ramy Youssef: Feelings—his hilarious hour-long stand-up special for HBO—but he was just getting started.
In an interview with Reza Aslan, Youssef said that his thought process going into the second season was, "I just like these characters, and what do I wanna grow with them, you know, and how can we make this even better?"
As it turns out, one great way to make a show better is to introduce a new major character who can guide the protagonist on their journey, preferably someone with some gravitas and an air of mysterious insight. Oh, and it doesn't hurt if you get two-time oscar-winner Mahershala Ali to take the role.
The addition of Ali's character of Sheikh Ali Malik was definitely one of the biggest changes to Ramy's energy from season one. Acting as his mentor, Ali's Sheikh guides Ramy in his effort to understand and connect with his faith, and Ramy helps the Sheikh in his work in the community.
The dynamic between the two has definitely added to the show's complexity and comedy in the second season, along with other characters growing and evolving—not to mention the bizarre guest spot by Mia Khalifa addressing Ramy's, uh...internet habits. All of it comes together to make for an even more ambitious and entertaining second season, so it's no surprise that both Youssef and Ali have been nominated for Emmys for their acting, and Youssef also received a nomination for his directing.
Ramy: Season 2 Trailer (Official) • A Hulu Originalwww.youtube.com
Youssef was humble in responding to the honor, saying, "I really view our acting nominations are show nominations. I don't know if that's the case on every show, but this show, from the bottom to the top, it's just like everyone makes it possible." He also noted that his show represents a very specific perspective within Muslim-American experience.

"I always am like, 'Man, this is a show about an Arab Muslim guy from New Jersey who jerks off too much, and we just got three Emmy nominations.' Like, every network should pick up a Muslim show today, for the amount of other experiences that happen under the umbrella of being a Muslim, the amount of different communities, and groups, and characters that my show doesn't even get close to covering,"
Still, considering the fact that no sitcom remotely like Ramy—following a Muslim-American family—has ever been nominated before, it's definitely worth celebrating.