CULTURE
The Duke and Duchess of Sussex expect their first child in spring 2019.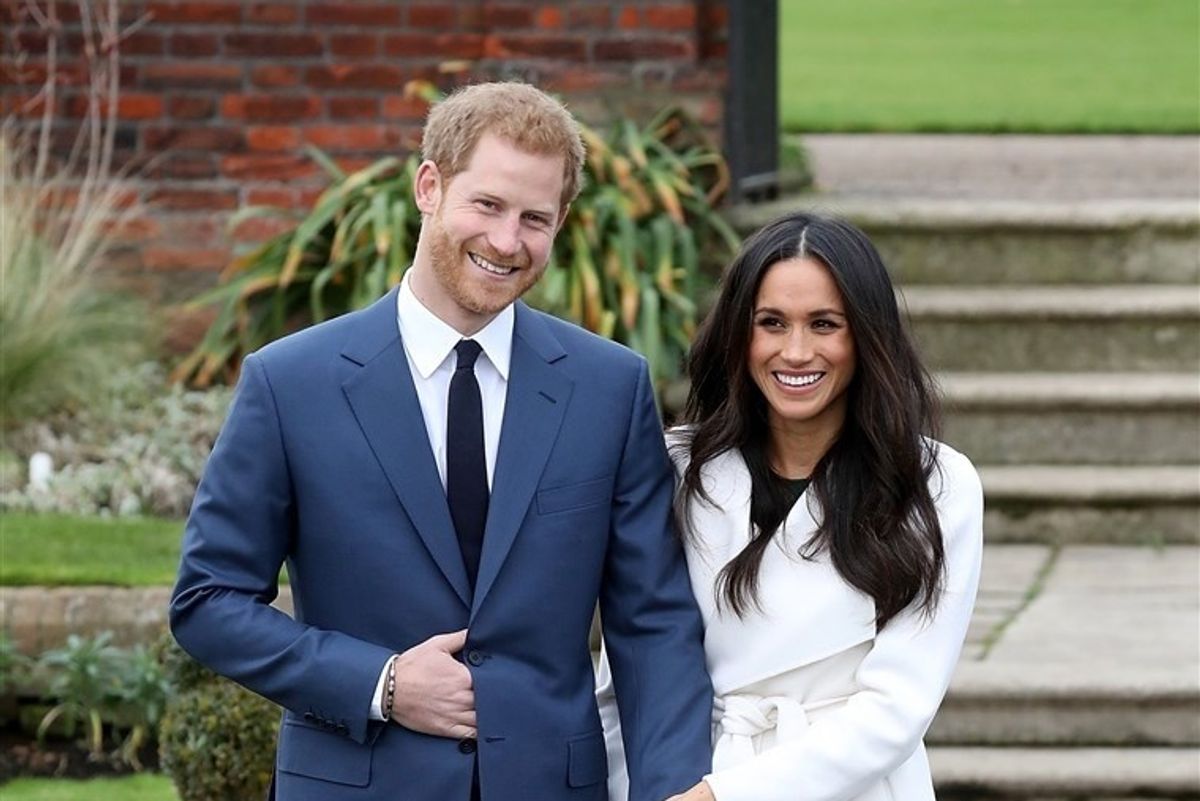 NBC News
Meghan Markle, 37, and Prince Harry, 34, have announced they are expecting their first child.
Kensington Palace took to Twitter Monday morning to announce the spring 2019 due date and express gratitude for the public's support of the Duke and Duchess of Sussex since their wedding in May.
Their Royal Highnesses The Duke and Duchess of Sussex are very pleased to announce that The Duchess of Sussex is ex… https://t.co/Eme5kqAD3m

— Kensington Palace (@Kensington Palace) 1539589174.0
The newest addition to the royal family will be seventh in line to the throne, after Prince Charles, Prince William, his two sons and daughter, and Prince Harry.

Doria Ragland, Markle's mother, "is very happy about this lovely news and she looks forward to welcoming her first grandchild," as reported in a statement from Kensington Palace. The Queen and the rest of the royal family are "delighted for the couple" after being informed over the weekend. The last addition to the royal line was earlier this year, when Prince William and his wife Catherine, Duchess of Cambridge, welcomed their third child, Prince Louis.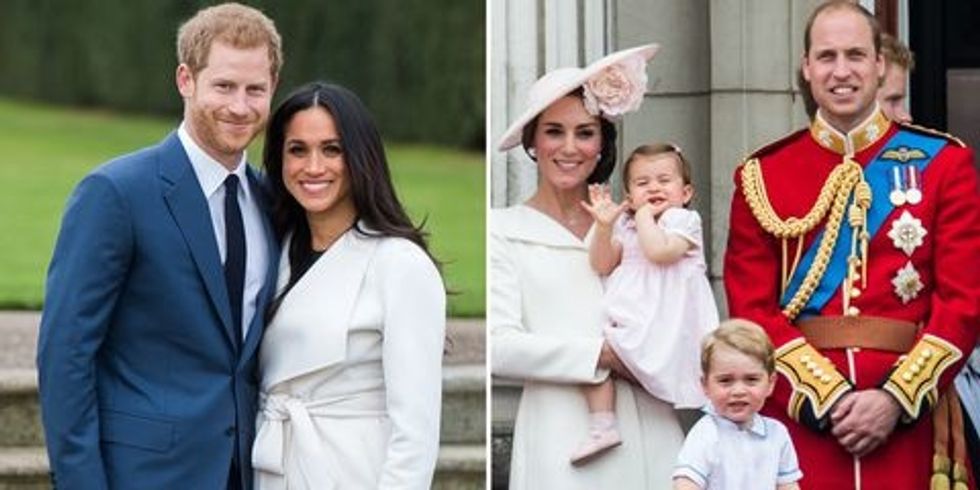 Harper's Bazaar
The official title of Meghan Markle and Prince Harry's child will remain undetermined until his/her birth, at which point only Queen Elizabeth can issue a Letters Patent conferring a royal title. Traditionally, only the eldest son of the eldest son of the sovereign may inherit the title of "prince," according to King George V's Letters Patent in 1917. However, the Queen took measures to create exceptions in 2012 when Kate Middleton was pregnant with her first child, guaranteeing that all of Prince William's children hold equal rank to "enjoy the style, title and attribute of royal highness with the titular dignity of Prince or Princess prefixed to their Christian names or with such other titles of honour."

Only the Queen can decide in the spring if another prince or princess will join the British royal family, one of only twelve monarchies left in Europe. Until then, Meghan Markle and Prince Harry will prepare for parenthood in the world's eye as they complete their first royal tour of Australia, beginning in Sydney Monday morning.
---
Meg Hanson is a Brooklyn-based writer, teacher, and jaywalker. Find Meg at her website and on Twitter @megsoyung.
---
POP⚡DUST | Read More…
Ariana Grande and Pete Davidson Call it Quits
Eminem is Sorry for Using Homophobic Language and Elton John's By His Side