Trending
John praises Eminem for reflecting on his lyrics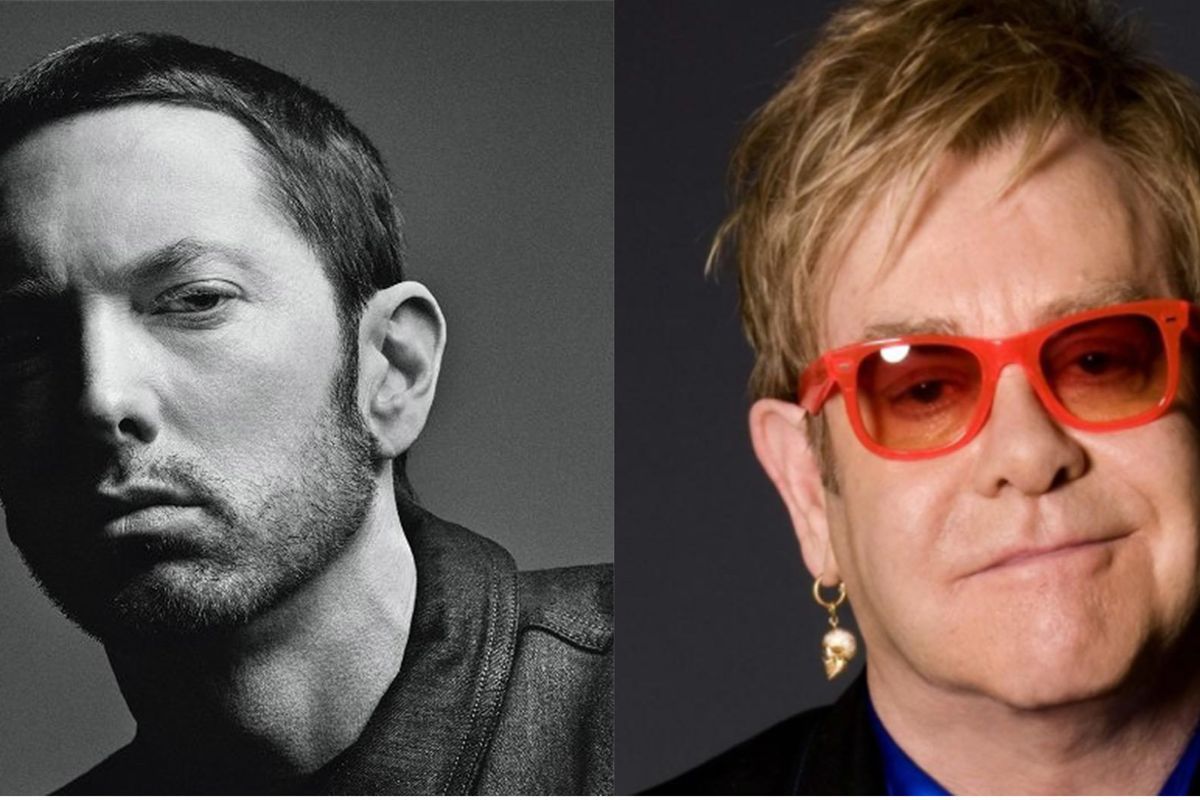 Eminem and Elton John having a relationship might seem strange, but after the duo performed together at the 2001 Grammys with a unique rendition of Eminem's "Stan," the two have been tight despite the rapper's notorious use of homophobic slurs in his songs.
Eminem claimed he never even knew John's sexual orientation. He told MTV news, "Of course, I heard of Elton John. I didn't know he was gay. I didn't know anything about his personal life. I didn't really care. But being that he was gay and he had my back, I think it made a statement in itself saying that he understood where I was coming from."
John did have the rapper's back. He didn't believe Eminem was homophobic at all, despite his use of the word "f****t" and other slurs towards homosexuals. "He's just writing about the way things are, not how he thinks. [Eminem] was never homophobic," John said in an interview with Apple Music.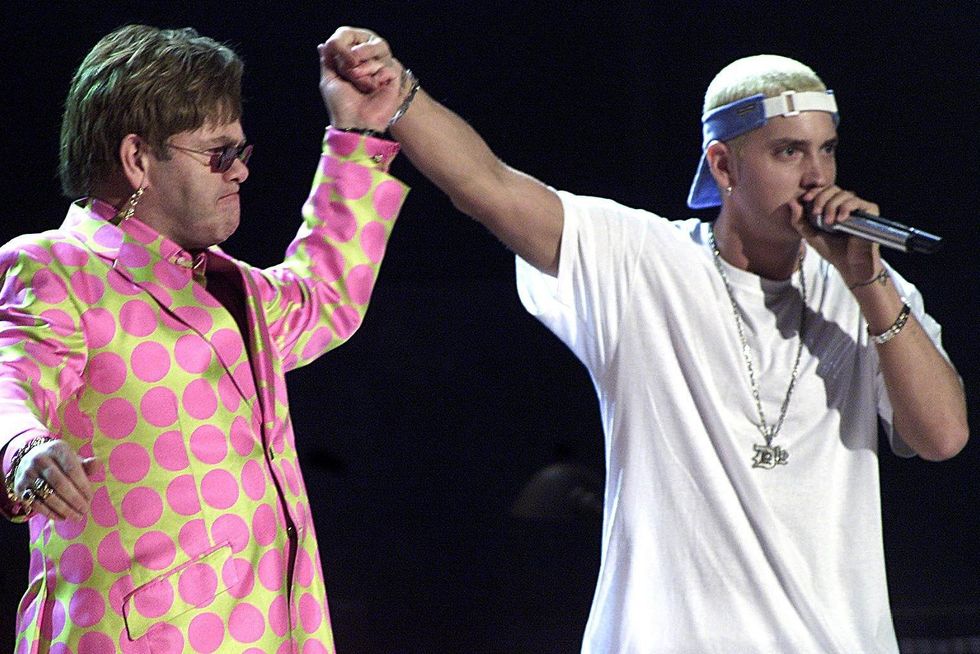 Eminem knows his lyrics have an impact on fans, friends, and even foes. And while he used slurs in his song "Fall" recently, he is now apologizing for his choice to include the lyrics, and John is commending his long-time friend for saying he's sorry.

As Altpress explains, "In his song 'Fall,' Eminem wrote disses for both Tyler the Creator and Earl Sweatshirt. The homophobic diss reads, 'Tyler create nothin', I see why you called yourself a f****t, bitch.'"
Eminem later interviewed with Sway, and addressed that he was out of line. "The word I called him on that song was one of things that I felt like, 'this might be too far,'" he said. "In my quest to hurt him, I realize I was hurting a lot of other people by saying it. At the time, I was so mad it was like whatever. It was one of the things that I kept going back to and saying, I don't feel right with this."

John gave Eminem props for his "mea culpa," telling the rapper, "You're still as feisty as you ever were which I love. I do like a little bit of feistiness. I'm very happy that you said you don't get to use the word f****t anymore because I think you don't need (to)… you're bigger than that. I'm glad you said that and cleared that up and great kudos to you for that. Well done."
---
Melissa A. Kay is a New York-based writer, editor, and content strategist. Follow her work on Popdust as well as sites including TopDust, Chase Bank, P&G, Understood.org, The Richest, GearBrain, The Journiest, Bella, TrueSelf, Better Homes & Gardens, AMC Daycare, and more.
---
POP⚡DUST | Read More…

Nominations are In - Rock & Roll Hall of Fame to Induct New Artists
Montel Williams Suffered a Stroke