Frontpage Popular News
Pulsing with muscular trap-pop energy, 'One Sided Love' hits the bull's eye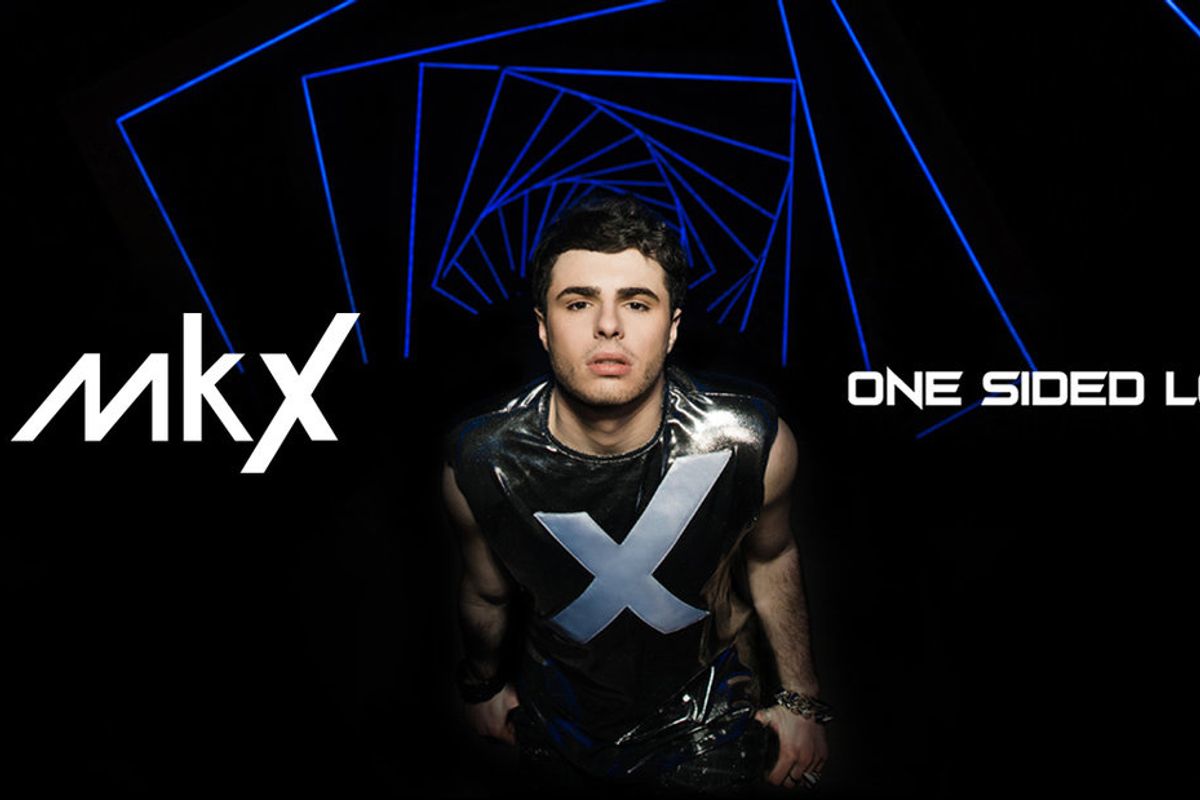 MkX drops a new music video today, called "One Sided Love." Coming hot on the heels of his previous singles, "The Look" and "Ghost," the track was written and produced by MkX, and remixed with DJ Mike D.
"One Sided Love," a smoldering trap-pop tune about the emotional turbulence of unrequited love, taps into MkX's up close and personal familiarity with the ache of one-sided passion.
"I wanted to write a song that reflected what I was going through and that I know everyone who listens has gone through at one point or another," says MkX. "As a longtime pop super fan myself, I know how important it is as a listener to be able to connect with what the artist is saying.Lyrically, the song is like an inner-monologue of overanalyzing and being a bit paranoid."
Performing live since the age of nine, MkX toured with Ariana Grande, Christina Perri, and the British pop/rock band Rixton. By the time he stepped into the limelight as a solo artist, the energy around him was a swirling vortex. Both "The Look" and "Ghost" clipped the 500,000 mark on Spotify, rounded out by his featured performance at Las Vegas' Fashion Show Mall's live show.

Opening with gleaming synths, flowing into a resonant trap groove, "One Sided Love" throbs with potent, dark, sensual energy. MkX's voice starts off with husky, sighing tones ascending to gorgeous, nastily tight colors, imbuing the tune with stinging atomic muscle. Smooth, radiant vocal harmonies suffuse the music with lustrous textures, lush and intense.
The lyrics speak to the heartache prompted by love that's not returned.
"I try and try / Your truth disguised / Save me the pain / And forfeit the game / Slam the brakes / So my heart don't break / This is a one-sided love / Just say no / Cuz now I know / This is a one-sided love."
The video, directed by Matt Alonzo, is a stylish work of visual art, full of phantasmagoric colors, avant-garde tessellations, and polished dance moves. MkX projects a magnetic presence.
"One Sided Love" brims with pulses of sub-bass layered oomph and infectious surges of seductive hues. MkX's voice infuses the tune with electrifying frisson and sizzling heat. "One Sided Love" is off the chain.

---
Randy Radic is a Left Coast author and writer. Author of numerous true crime books written under the pen-name of John Lee Brook. Former music contributor at Huff Post.