Frontpage Popular News
Your Weekend Playlist: New Music Releases
Surf Mesa, Cautious Clay, DYLVN, and more!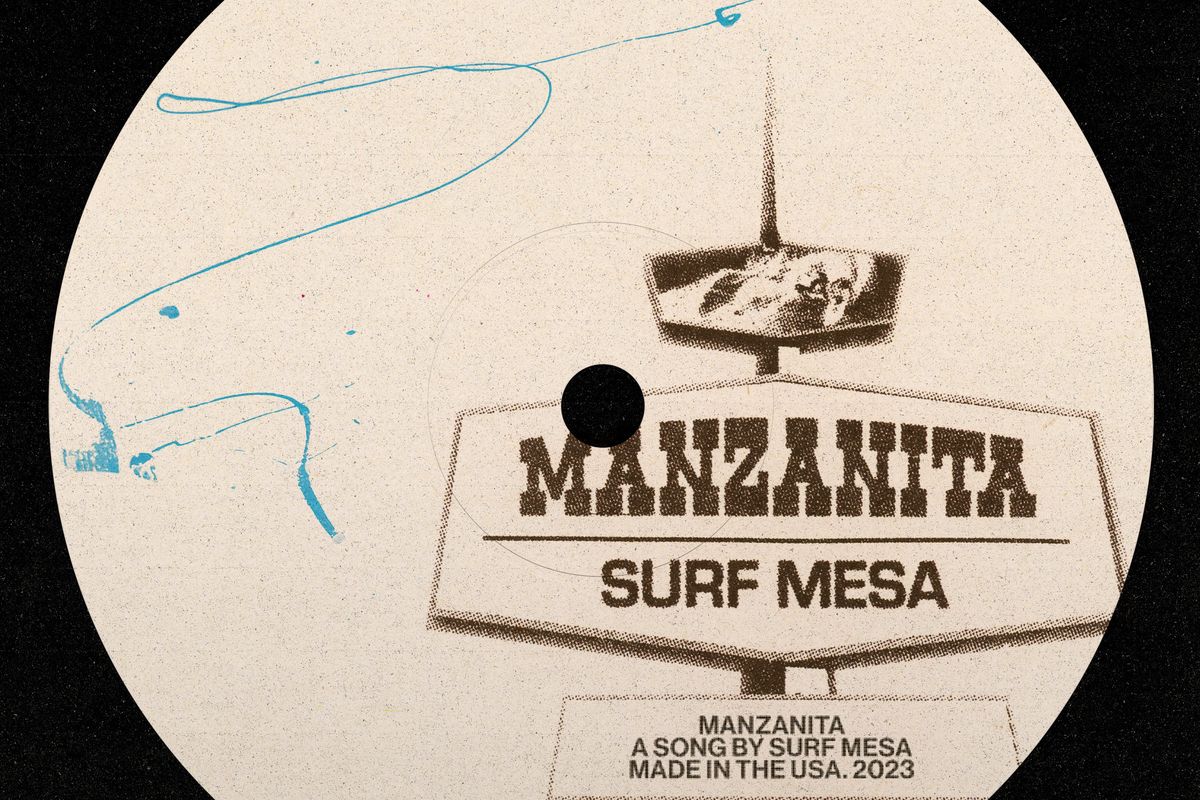 Surf Mesa, Capitol Music Group
Here we are, another weekend playlist article where I round up the best new music released this week. And
how
are we literally almost through June? I'm packing my schedule with concerts and filling my playlists with throngs of new music because there's an endless amount.
---
This weekend, I'm super excited because we have a great roundup. I am heading down the shore despite there being a tropical storm, so I needed to fill a playlist full of good tunes to get me through these trying times. Plus, what will people do if I'm put on aux and play the same old 50 song mix? Like me less, for sure.
So get your Spotify or Apple Music app ready, because this week's weekend playlist is filled with bangers left and right. Here are my picks for songs you should be listening to:
Surf Mesa - "Manzanita"
Surf Mesa is the king of summer tracks. From his start with "ily (I love you baby)" to his newest single, "Manzanita," you are automatically transported to Ibiza. It's the perfect start to your summer weekend playlist because it embodies a summer night, so get your drinks out and play "Manzanita."
"'Manzanita' is a track I've kept exclusively for the dance floor for a while," says Surf Mesa. "The texture and atmosphere this song makes me envision a rainforest in the future. It resonates with me so much as I begin my next chapter of music! I've been playing this one live for about a year and I'm so glad to finally release it."
Henry Moodie - "pick up the phone"
He's one of the UK's favorite rising artists right now for a reason. Listeners and fans alike find him honest, giving a clear picture of mental health struggles, relationships, love and loss like no other. "pick up the phone" is an ode to unconditional friendship and the promise of always being there for one another. He's only been around for a year, but Henry Moodie is a name to watch for.
His first single debuted in summer 2022, "you were there for me" was a heartfelt track that garnered 107 million streams and was recorded in his childhood bedroom. Making huge choruses with big vocals, Moodie shares "pick up the phone" at just the right time.
Kim Petras - Feed The Beast
You probably already know Kim Petras' name, with her mega-popular collaboration "Unholy" with Sam Smith and other catchy pop tracks...but she's here with her long-awaited debut album, Feed The Beast. Alongside the album, Petras announced the Feed The Beast World Tour, where she'll play 34 shows across the globe. Feed The Beast features the hit track "King Of Hearts", which she debuted at Governor's Ball this year to rave reviews.
Petras' album draws from her personal life while giving the classic punchy beats we love. The 15 tracks show she's not anywhere close to being finished making her mark on the music industry.
Cautious Clay - "Another Half" 
With new single, "Another Half," Cautious Clay is giving us glimpses inside his new album, KARPEH, out August 18. With smooth guitar riffs by Julian Lage, we are seeing a new side of Cautious Clay through "Another Half." It's a song about growth and the openness of intimacy, and it's pure easy listening. Described as an "ambitious" leap for the artist, Cautious Clay seems comfortable in "Another Half," this new honesty sits well with the listener.
DYLVN - Tell Them Stories
You may have read our interview with San Clemente's very own DYLVN, who is breaking into the hearts of listeners with his new EP Tell Them Stories. He's become a fan favorite on TikTok and Instagram, where fans like to use his songs as the soundtrack of their own clips. Tell Them Stories consists of four tracks:
- "Brothers"
- "Tell Them Stories"
- "Happier"
- "Tip Toes"
"This song is about living every moment to the fullest. Although there are some nights you might regret, they make for great stories and ways to grow throughout life. I wanted to stress the importance of telling people my story so when I die they tell other people for me. I can't really go throughout a day without telling someone what's on my mind good or bad as it relieves all my worries. Subliminally it shows who I am, and tells people not to take life so seriously, and be who YOU are, not someone else. Let loose and make some damn stories!"
Coi Leray - Coi 
We are finally in Coi Leray's album era, after a sensational rise to stardom that has heads everywhere turning. If you don't know who Coi Leray is, I'm sure you will soon. Coi is an album made by an icon, and each track makes that obvious. You'll want to dance, scream along to the lyrics, and hit the repeat button once the songs end. It comes just in time for the heat of summer when all you want is good, catchy music.
The 26 year old started on Soundcloud releasing her beats until she finally came out with her debut mixtape Everythingcoz in 2018. She's become the perfect feature artist, landing a spot on the new Spider-Man track and becoming a TikTok sound queen. Coi is sure to be your go-to album this year.