Frontpage Popular News
Your Weekend Playlist: New Music Releases
We're so back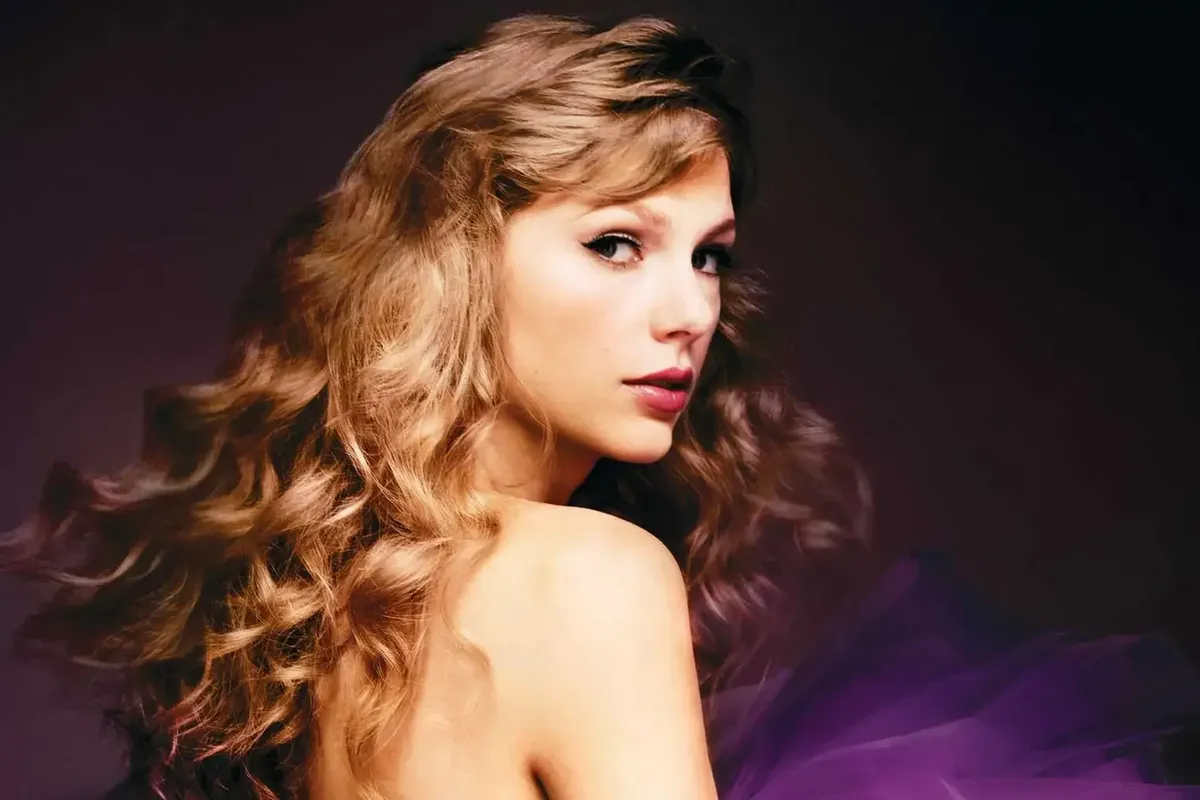 Republic Records, Taylor Swift
It's been two long, arduous weeks since I last graced everyone with a playlist...and I'm left wondering if this left you distraught? Much like you, I took some time on the beach for a little R&R. It would be unlike me if I didn't flee down the shore for Independence Day!
---
But the good news is that I'm back, and thank goodness I wasn't here last week to rave about Olivia Rodrigo's ultimate Song Of The Summer, "Vampire." I mean what a track, am I right? See, it's already a new week full of new music and I can't stop thinking about the perfect all-around song from Miss Rodrigo. Pathetic.
Anyways, enough about the past. That news was soooo last week, and I'm here with a fresh batch of music that is sure to get you ready for another weekend of fun. Whether you're just relaxing and running errands or partying with your friends, get ready for a weekend playlist filled with brand new music from the week of July 5, 2023.
So get ready to turn the volume up to max level and let's listen to this week's new music together. We are soooo back.
Taylor Swift - Speak Now (Taylor's Version) 
My childhood self is absolutely screaming as I announce that Speak Now (Taylor's Version) is out. Taylor Swift is so close to completing her recreations of her old albums, and Speak Now was always one of my favorites. With classics like Better Than Revenge (with a more PC twist), Enchanted, and The Story Of Us, you won't want to miss a more mature Taylor singing classic breakup songs.
She never seems to stop working, with The Eras Tour happening right now and moving overseas...but don't think she probably isn't re-recording 1989 as we speak. It's an entirely self-written album, just like it was when she first released it...except with features from rock gods like Fall Out Boy and Hayley Williams.
Peter McPoland - "Ceiling Fan/Piggy" 
We are getting closer to Peter McPoland's debut album, Piggy, which means new singles. This new one, "Ceiling Fan/Piggy" is what McPoland admits is "the darkest song on the album." The song is McPoland's way of dealing with his emotions during his parents' divorce, where he likens himself to Lord Of The Flies character, Piggy. It's dark, it's intense, and it's extremely vulnerable.
Accompanying the new single is a video directed by Keats, which perfectly pairs with the bassy drumbeat and the angsty lyrics. McPoland is gearing up to be a fan favorite already, and with the edgy "Ceiling Fan," you get an idea of his range. You're going to want to remember McPoland's name after this track.
Elyanna - "Mama Eh" 
Rising Palestinian-Chilean singer has all the classic makings of a popstar: the huge vocal range, the upbeat, catchy pop tunes that make you want to dance and sing along, and a buzz of fans catapulting her into the spotlight. She's making history by trailblazing the path for Arabic music in the United States, she performed as the first Coachella act fully in Arabic.
She's one of Rolling Stone's Best New Rising Artists for a reason, and "Mama Eh" will make you want to get up and dance. It's filled with a symphony of Middle Eastern instruments and a dreamy chorus that proves who Elyanna is as an artist. She's the one to watch as she breaks into the U.S.
Dillon Francis x Good Times Ahead - "LA On Acid" 
He can do it all: sing, write songs, produce, and DJ. Dillon Francis can easily create a hit that will be played at parties across the country for years to come. This time, he's paired up with electronic group Good Times Ahead, to create a fun, carefree single from his upcoming mixtape, This Mixtape Is FireTOO. It's the followup to the similarly titled mixtape from 2015 that has features from artists like EVAN GIIA, Illenium, and INJI.
"LA On Acid" is the perfect addition to a weekend playlist because you truly have no worries when listening to it. There's all good vibes from Dillon and Good Times Ahead, which is exactly what you want from a song in the summer.