Frontpage Popular News
Your Weekend Playlist: New Music Releases Today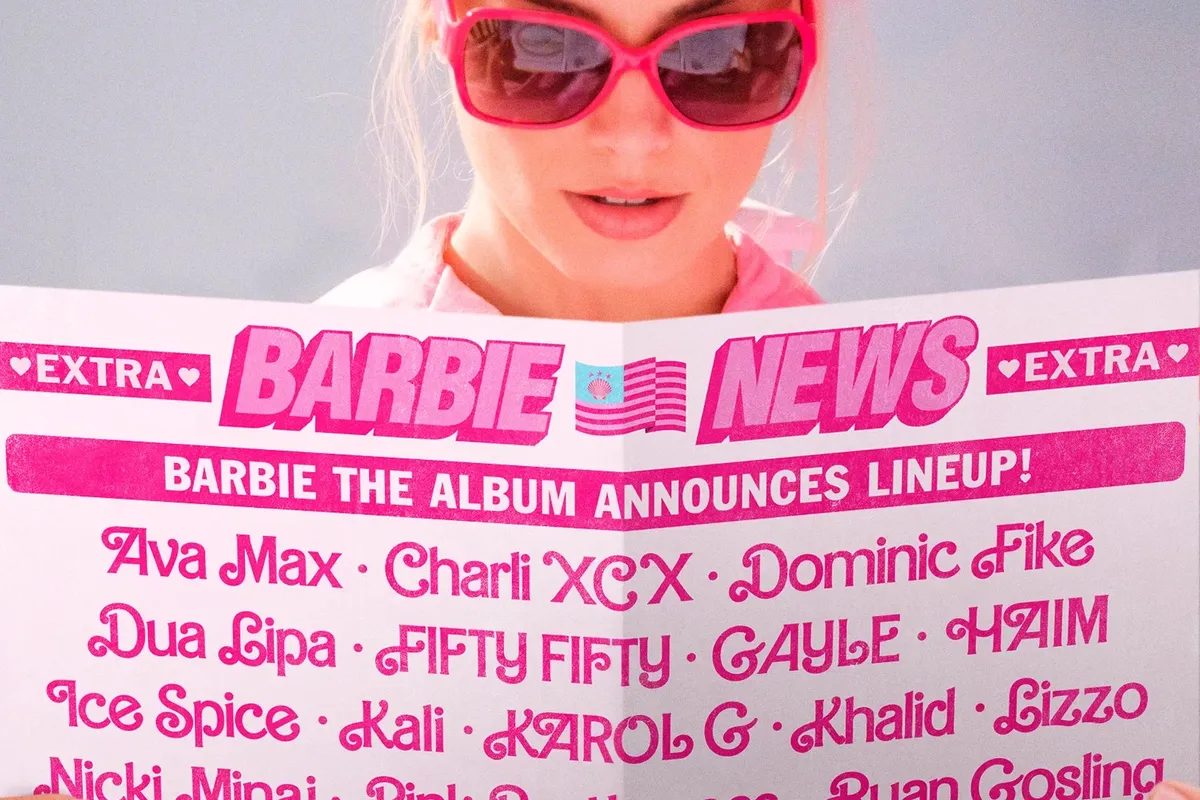 Atlantic Records, Warner Brothers
I write this fresh out of the Barben-heimer challenge, where I spent 5 hours in a movie theater. It must be a world record sitting through that 3 hour Oppenheimer, and the first thing I do when I get home is rush to my computer. I exited the theater just after midnight on Friday morning, so I had a whole world of new music waiting for me.
---
We have former One Direction member turned R&B crooner ZAYN making his return to music for the first time since his Icarus Falls album in 2018. Five years later, he's here with his first single, "Love Like This", an R&B/pop fusion song that simply says summer. This big chapter was opened with an interview on Alex Cooper's Call Her Daddy podcast, where fans welcomed back a normally reserved ZAYN who was ready to open up.
Not only do we have ZAYN, but the Barbie soundtrack is officially released to our ears...and after seeing the movie, let me say, it lives up to the hype. This summer's chocka-block with fantastic music from artists we know and love, and some fresh ones as well. Here are my favorite new songs released Friday, July 21!
Various Artists - Barbie The Album  
If it's produced by Mark Ronson, then it's a guaranteed smash hit. This is why we knew the Barbie soundtrack would be chart-topping in its own right...and with a lineup that makes Coachella salivate, it's a no-skip album. Dua Lipa, who plays Mermaid Barbie, has the main single "Dance The Night". Then there are tracks from industry titans like Billie Eilish, Lizzo, The Kid LAROI, Dominic Like, Ava Max, Khalid, and Tame Impala.
It has everything - music ranging from disco, to squeaky clean pop, and inspiration drawn from all of Barbie's iconic eras. It'll make you want to laugh, cry, jump, and sing, just like the movie will.
ZAYN - "Love Like This" 

ZAYN found his sound early on with the release of his debut solo album, Mind of Mine. It had everything that he couldn't do during his One Direction days. After a few years of in-between, including a quietly released Icarus Falls, he's back. "Love Like This" is perfect for this time of year - punchy in the right places, smooth enough to put us at ease in this sticky heat, and a good beat to get you out of your chair.
It's a delicious taste of what's to come from the soulful singer who has a vocal range that even the best singers envy, and I personally can't wait for more.
Tanner Adell - BUCKLE BUNNY
Tanner Adell is rapidly rising in the country music scene because she's unique, she's edgy, and she can make a killer track. Taking the world by storm with previous hit singles like "Buckle Bunny" and "Trailer Park Bunny", Tanner Adell has fans buzzing with her recent mixtape, BUCKLE BUNNY.
In the midst of a country music festival circuit including venues like CMA Fest, Adell is on the brink of combining rap and country in a refreshing way that makes people replay her songs over and over.
Grace VanderWaal - "Boyfriends"
Grace VanderWaal can do it all - a singer, songwriter, multi-instrumentalist - she's one of the most impressive young talents we have. Her newest single, "Boyfriends", is about lacking those intimate friendships you see projected in movies or in books. It's about feeling like you're more of a boyfriend to anyone than a close friend, the frustrating in-between feeling in friendships where you aren't sure of their loyalties.
VanderWaal, known for her ukulele talents, is the queen of raw honesty embedded within her lyrics. Her unique melodies, catchy bridges, and emotional choruses will make anyone a fan. "Boyfriends" is on fine-fin example of Grace's magic.
Big Boss Vette - RESILIENCE
Fans have been waiting years for Big Boss Vette's debut album. The St. Louis rapper has been making hits forever, but this is her first larger body of work and it does not disappoint. There was a lot of pressure for Vette, who had fans with big expectations, but RESILIENCE is one of those albums you'll want to have on loop this summer.
It's high-energy, with a fitting feature from Gloss Up on "Fly Shhh". These seven brand new songs have star-quality melodies and hooks that will be stuck in your head forever. It's the perfect debut album for Big Boss Vette.