Frontpage Popular News
Your Weekend Playlist: New Music To Listen To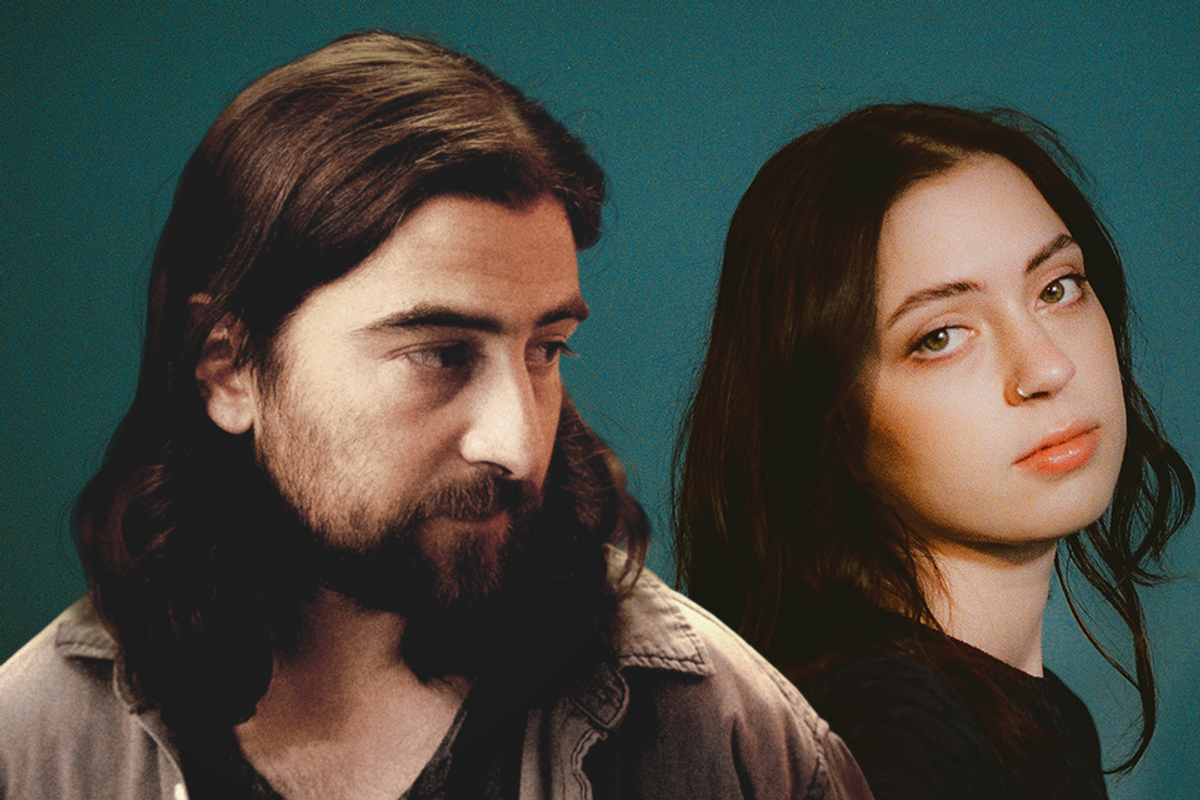 Republic Records
I don't know about you guys, but I'm feeling a bit lackluster this week. It may be because of the raging illness I've been fighting- and I know I'm not alone here...but there is truly nothing I need more than the weekend and new music.
---
I'm gearing up to cover Sea.Hear.Now festival in Asbury Park, New Jersey, where I'll be beach-side watching bands like The Killers and The Beach Boys play all weekend. Naturally, that means I need a playlist to get me through the drive to the shore, one that will hype up me and my roommates for a great weekend.
But, let's not be selfish here, I'm sure you also have plans (and one day, I'd love to hear about them, just not now!) Here's the thing about me, and I'm sure someone can relate, I find it hard to listen to the same playlist week after week. Whether I'm pregaming for the bars or driving to my next destination, I will tire of the same songs when I overplay them.
And then there's the songs that I hyper-fixate on, listening to them on repeat until I finally scratch the itch and stop forever. Regardless, my mindset is "out with the old, in with the new" and you know what that means...
We have a whole new week's worth of music to celebrate! That's right: Drake and SZA, Demi Lovato, Chris Lake and Aluna, and more will be gracing our ears this weekend. If no one else is excited for this playlist, I am...so as always, let's get listening!
Noah Kahan, Lizzy McAlpine- "Call Your Mom" 
There aren't enough sufficient words in the world to describe my love for Noah Kahan. He's one of the busiest men in music right now- touring the world, collaborating on "Dial Drunk" with none other than Post Malone, he was just spotted recording with Zach Bryan, and now has released his collab with Lizzy McAlpine on his song "Call Your Mom."
While "Call Your Mom" was already touching, Lizzy McAlpine's voice lends a different perspective to the song. When your favorite artists announces a collab, part of you is nervous because you fear the song will be ruined now...but that isn't the case with Lizzy McAlpine, whose gentle vocals enhance Noah's, melding perfectly into one of the best duos music can get.
Chris Lake, Aluna- "More Baby" 
Chris Lake and Aluna are quickly emerging as the ultimate dance duo: with Aluna's sultry vocals and Chris Lake's iconic production abilities, it's no surprise that they followed up the success of "Beggin" with their new single: "More Baby." A song perfect for your pregames, your runs, or for any time you want to get up and moving, "More Baby" is classic Chris Lake.
It's been a huge year for both Lake and Aluna, who have been touring and simultaneously releasing banger after banger. You can't help but feel like this isn't the end for a budding dynamic duo like these two, and "More Baby" just solidifies that any track can be a hit if their names are attached.
Oliver Tree- "Fairweather Friends" 
Ahead of his third studio album, ALONE IN A CROWD, Oliver Tree has released dynamic single "Fairweather Friends." Oliver Tree is one-of-a-kind, blending beats and genre-bending to create music fresh to your ears. With "Fairweather Friends," Tree gives us a glimpse into the new album, which is about how we as humans act surrounding pop culture - the good and the bad.
"Fairweather Friends" makes for the perfect single, exciting and refreshing, introspective and self-deprecating. It's about the friends that stick around when you're at your highest of highs, but who are not necessarily there when you need them most. Everyone has had them, but Tree's catchy beat and punchy lyrics make this song a thrill to listen to.
Shay Lia- "ON THE LOW" 
If you want a song that embodies After Hours at the club, where you're just focusing on dancing all night...then try Shay Lia's "ON THE LOW." Shay Lia's crooning voice is ideal for her R&B sound, but it's also perfect for mixing up genres and stepping out of the norm. "ON THE LOW" is an example of how Lia can throw her voice into any genre- dance, R&B, pop, you name it- and it will work.
Shay Lia created this track with Kaytranada, marking their 10th collaboration together over their long-time friendship. Now 10 years later, "ON THE LOW" shows that nothing has changed for the pairing: they're still friends, they can still make a hit track, and it's always going to work for them.
DWLLRS- "This Heaven's Tall" 
DWLLRS has a way of perfectly capturing nostalgia and wrapping it up into a flawless track. Their melancholic music can feel eye-opening, beautiful, and rare all at once. Their new single, "This Heaven's Tall", deals with the risks and rewards of falling in love with someone new, and, as always, the California duo puts their own spin on love that listeners will appreciate.
"This song captures a sweet ignorance of feeling close to heaven while falling in love-knowing that this love is temporary, and the fall will be devastating. Is the pain worth the thrill?"