Frontpage Popular News
Your Weekend Playlist: New Music To Listen To This Friday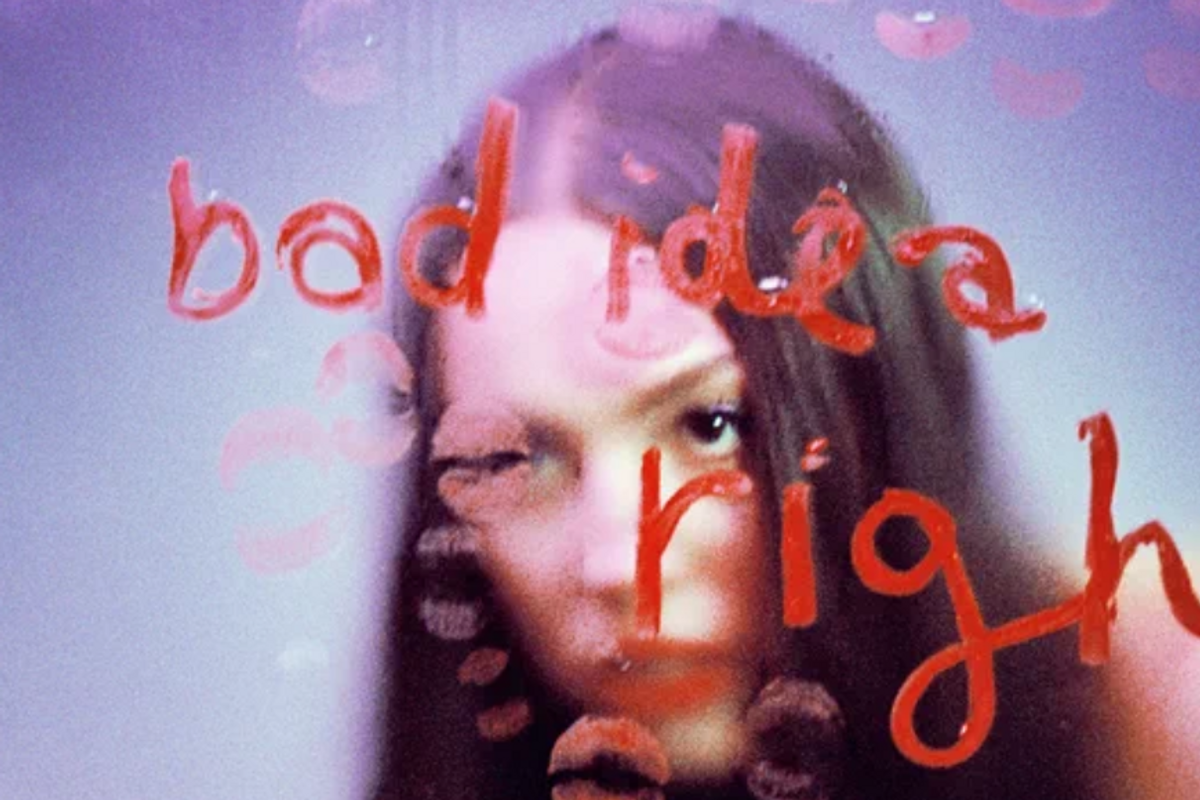 Interscope Records, Olivia Rodrigo
We are officially approaching the middle of August already. How is the summer flying by that fast that it feels like every week I'm discussing a new season approaching? Taylor Swift was right, August does really slip away like a bottle of wine.
---
But that's not stopping me from coming up with a fresh batch of new tunes to get you through the weekend...and the rest of the week until we inevitably reach another Weekend Playlist article. But enough stressing about the future and the impending cold weather, let's focus on the now.
This week, I am feeling so excited to share this playlist with my dear, devout readers. If you're looking for new music released on or around August 11, 2023, I've got you covered! We have songs from Olivia Rodrigo, Claire Rosinkranz, and much more! Let's get listening.
Olivia Rodrigo - "bad idea right?" 
Queen of pop rock fusion, Olivia Rodrigo is back with the second single from her upcoming sophomore album GUTS. Starting off strong with potentially-Zack-Bia-inspired-breakup ballad, "Vampire", fans are eager to hear the followup. "bad idea right?" will be accompanied by a Rodrigo bestie-laden video, starring Iris Apatow, Tate McRae, and Madison Hu.
GUTS, out September 8, is Olivia's response to the flawless, GRAMMY-award winning debut album, SOUR. We already know she has the ability to sing and songwrite, and most certainly isn't a one hit wonder. It's one of the most anticipated albums of the year, and "bad idea right" is just another taste.
Claire Rosinkranz - "Pools & Palm Trees" 
Southern California native Claire Rosinkranz shot into the public eye with her ability to make fun, heartfelt music that she creates herself, soundtracked by multiple instruments she also knows how to use. The mega-talent is now releasing "Pools & Palm Trees", a summery, acoustic tune about missing someone. It's the perfect song to wind down the summer with, all about yearning.
The song is classic Claire - sunny, reminiscent of endless summer. "Pools & Palm Trees" comes ahead of Rosinkranz' highly anticipated debut album, Just Because. With critically acclaimed singles like "Screw Time" and "Sad in Hawaii", plus a collab with Louis The Child on "Walls", Rosinkranz is a dynamo to watch in the music industry.
JP Saxe - "Caught Up On You" 
It's a big end of the year for JP Saxe, who has created real tracks and whose voice works well alongside any collaboration. He's looking forward to touring with John Mayer as his opener, and is building up to his sophomore album, A Grey Area, starting with this new single. "Caught Up on You" is a sign of Saxe's growth as an artist, it's complex and honest with catchy bridges and a soothing chorus.
The song is quirky, not his normal heart-wrenching ballad that makes you want to sob for all the right reasons...and yet, you can tell JP Saxe stayed true to himself throughout. It's a fun start to the playlist, and a song you'll crave to hear again.
"I completely turned off my filter and wrote nine of the weirdest verses I've ever written and picked my favorite four," Saxe says of writing "Caught Up On You." "It was a way to clear the pipes creatively, but I ended up being obsessed with the song. It was genuinely fun. It's still my favorite song on the record. When you're used to talking about heavy and emotional shit and you write a song about kinks and communism, it's a nice little break."
DROELOE ft. Transviolet - "Downside Up" 
DROELOE is gearing up to release his album The Art of Change on September 15, and with four solid singles including the most recent, "Downside Up ft. Transviolet", you won't want to miss it. Following his album release, there will be a headline tour and are looking forward to joining San Holo at select shows. "Downside Up" starts slow and soft, building up to high emotion and big sounds. It's a poetic song with equal talent in production and singing.
'We were very much in sync with what we wanted to say with the song, and the catharsis that we wanted to convey with it. It was an awesome experience turning that story into such a powerful poetic metaphor'
DJ Khaled ft. Lil Baby, Future, Lil Uzi Vert - "SUPPOSED TO BE LOVED" 
With a classic sampling and remix of Michael Jackson's hit "P.Y.T. (Pretty Young Thing)", let Lil Baby, Future, and Lil Uzi tell you how you're supposed to be loved. A fun, summertime track that just makes you want to dance on a yacht with your friends, it's a song reminiscent of the 2016 era of music. It's Khaled's classic ability to produce something that can be played over and over again.
Tracks with this level of star caliber can go one way or the other - work seamlessly, or it can force together three different sounds and sound messy. This one works.