Frontpage Popular News
Everyone is ready for the new VW bus to hit the market
Our throwback generation is behind this nostalgic comeback.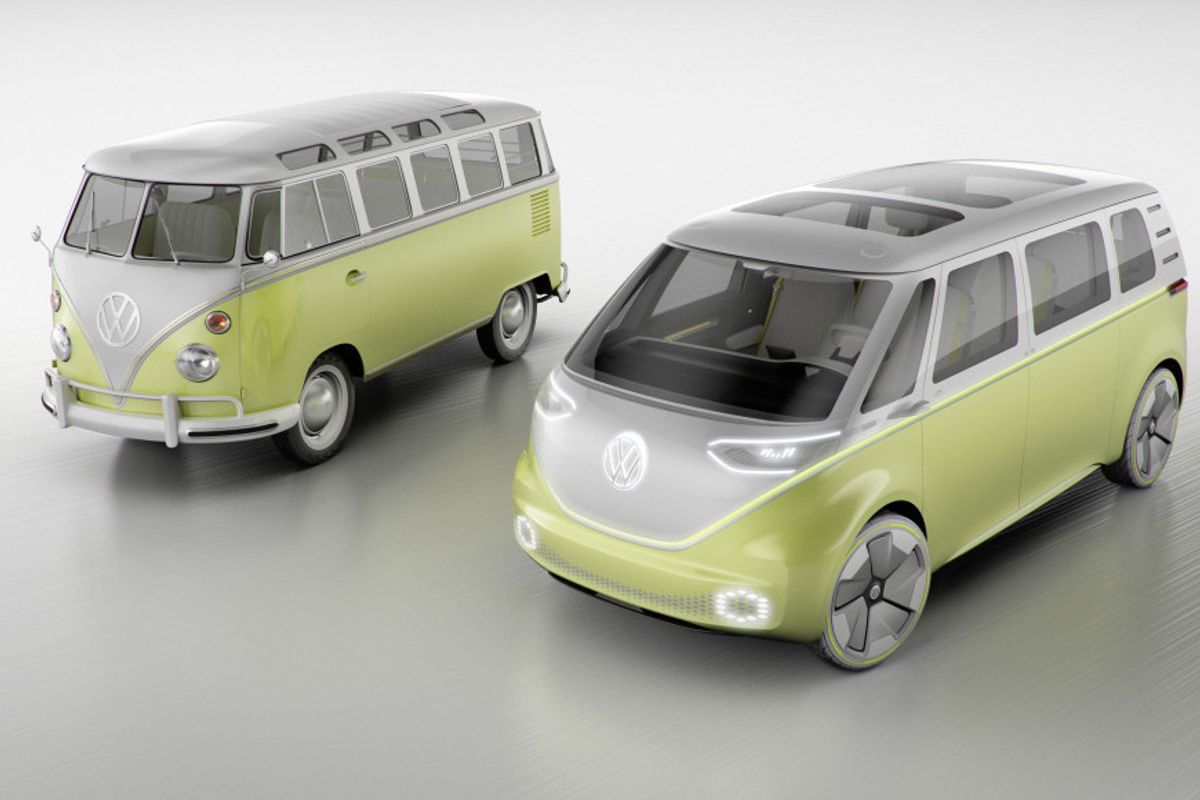 "Our goal is clear: we want to make the fully electric, fully connected car a bestseller around the world. The iconic car of the electric age must be a Volkswagen."
I audibly gasped when I saw that Volkswagen is finally bringing back the VW micro bus. My love for Volkswagen goes way back and I could be bias, as my first car was a little red bug. On the contrary, back when I was looking for my first car, I was dead set on getting a vintage bug from the seventies, but when my mom refused to trust me with a stick shift, I had to choose between the new model that was about to come out and the generation of VW Beatle that was already on the market. I rolled my eyes at the futuristic design of the 2011 model. Futuristic is everything I don't think of when I think Volkswagen, but the company has a different vision. They hope to be the leaders in electric cars and that starts with the new micro bus model and though it also has that same futuristic look, I'm very into it this time around.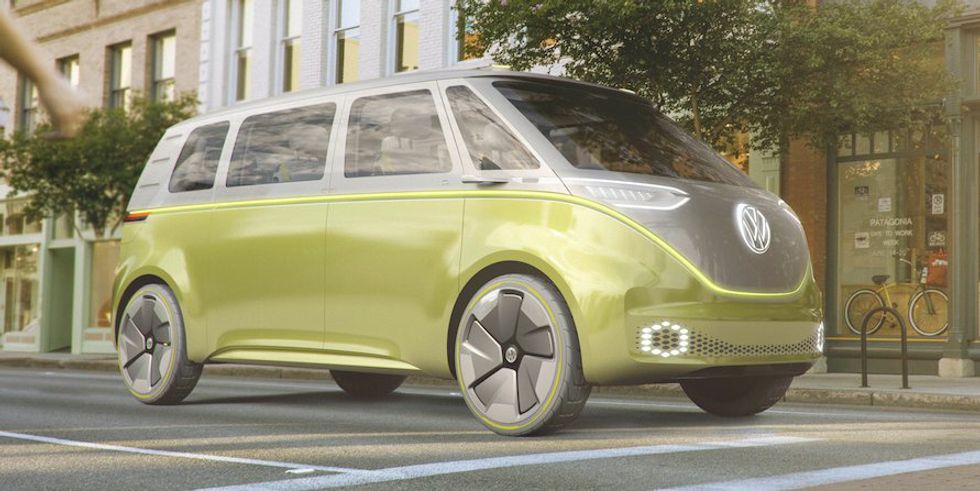 New VW Bus on the move. (Business Insider)
The new model reportedly has a lot of innovative features that lend themselves to the spirit of the old micro bus but are well-adapted for a modern consumer. For one, the front seats will have a feature where they can swivel backward to face the back seats. This feature definitely highlights the VW bus' history of being used for gatherings, camping, hang outs, and more. The center console will also be able to slide along a track making it easier for everyone to have access to controlling the music in the car as there seems to be an attachment for music devices to be plugged in. Another great feature are the expansive windows. If you look at promo photos of the new model, you'll notice there is a lot of window, providing you with a great 360 view of your surroundings so like tradition, VW bus owners will want to take this car on road trips to beautiful places.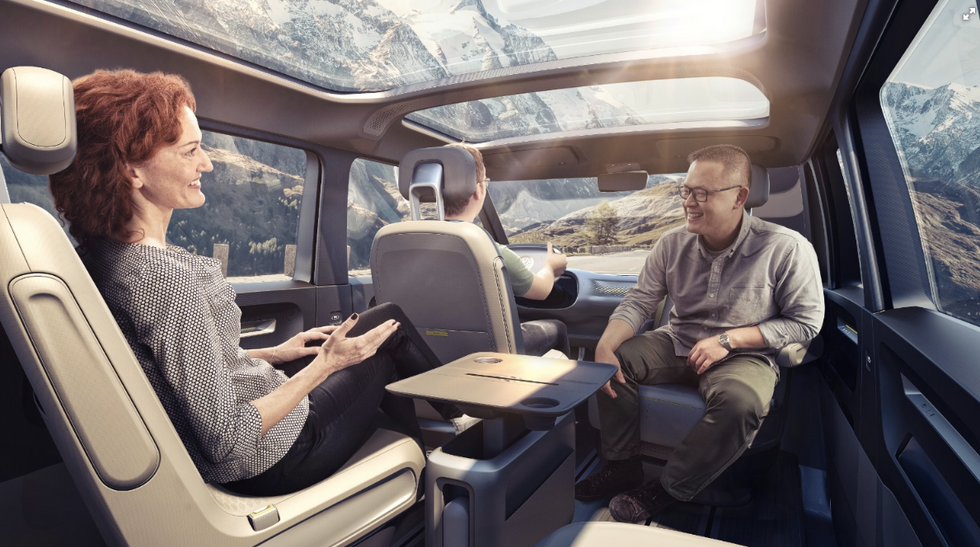 Other cool features include the steering wheel which appears to be a touch screen that pops out of the dashboard and seems to be customizable in height. The front of the bus will also replace the need for a trunk leaving more room in the actual bus. Most importantly, the bus will be totally electric which will make environmentally conscious consumers very happy. While many are pumped for it's release there is a mixed reaction to consumers on Twitter.

One negative reaction to the new VW bus

One claims VW is their savior.
The buzz is predominately positive exclaiming that it's a cool idea and that we're excited to see this classic model reimagined; however, some express concern with Volkswagen's past attempts with electronics and also the lack of electronic car charging stations in existence. Some even scoff at Volkswagen as a company because of its Nazi origins though the company is clearly no longer owner by Hitler or his followers. Ultimately, I put that far out release date of 2022 on my calendar and I'm excited to hear more about the model.
Check out their promo here.
Follow Volkswagen on Twitter | Instagram | Facebook for more news on the ID Buzz Bus.
---
Anie Delgado is a contributor to Popdust and is an actress and musician based in NYC. Follow her on Instagram and Twitter @anie_delgado and on Facebook and check out her music on Spotify.
---
Read more...
20 thoughts I had catching up on Game of Thrones
Apple is negotiating with Universal & Warner Brothers to bring you new movie releases only weeks after they hit theaters.

What is sheetcaking? Tina Fey's SNL Appearance has become controversial.
---