CULTURE
#IStandWithSerebii trends on Twitter after angry Pokemon fans attack one of the community's most helpful people.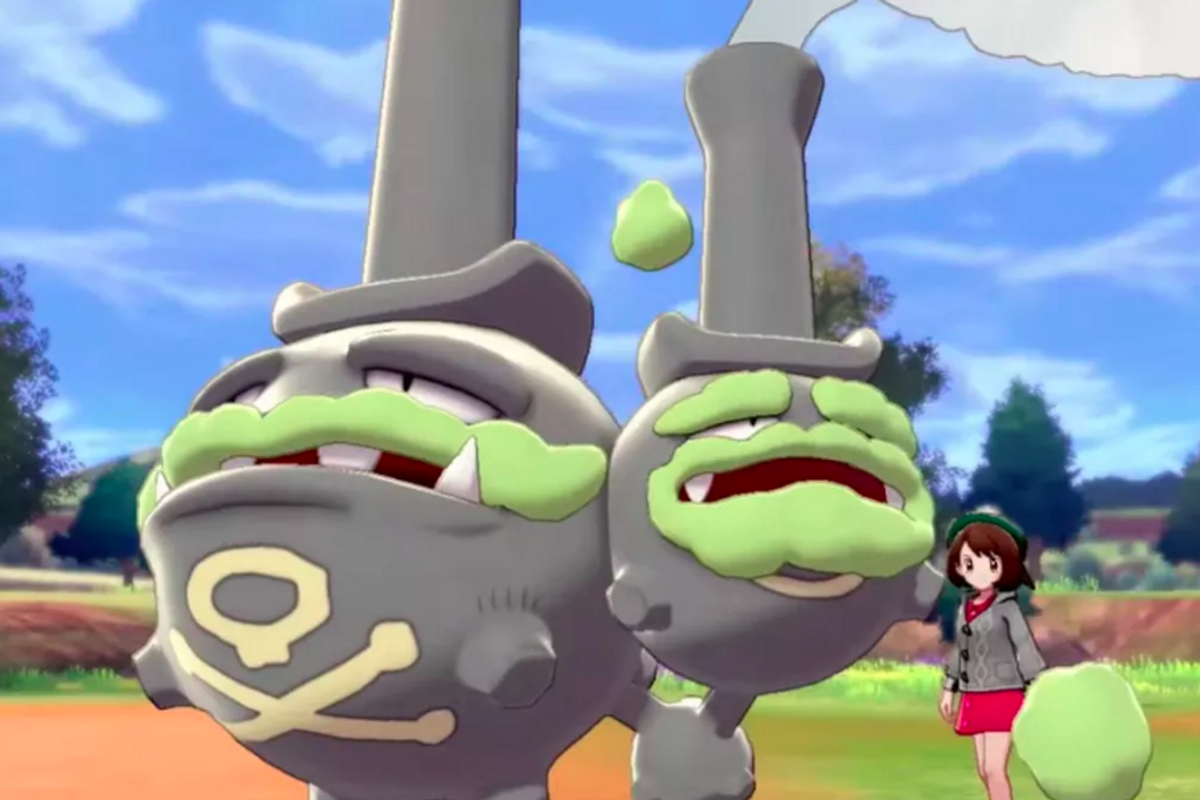 Nintendo/ The Pokemon Company
A large chunk of the Pokemon fandom seems to have taught themselves TM06 in response to their dissatisfaction with the upcoming Pokemon Sword and Shield games for Nintendo Switch. That's the in-game means of making your Pokemon learn the move Toxic, for any of you non-fans.
With Pokemon Sword and Shield set to launch on Friday, the online Pokemon fan community is wrapped up in a storm of inner turmoil. Every official Pokemon post on social media is being barraged with negativity, and the Pokemon subreddit is mired in complaint threads––all over a game that hasn't even come out yet.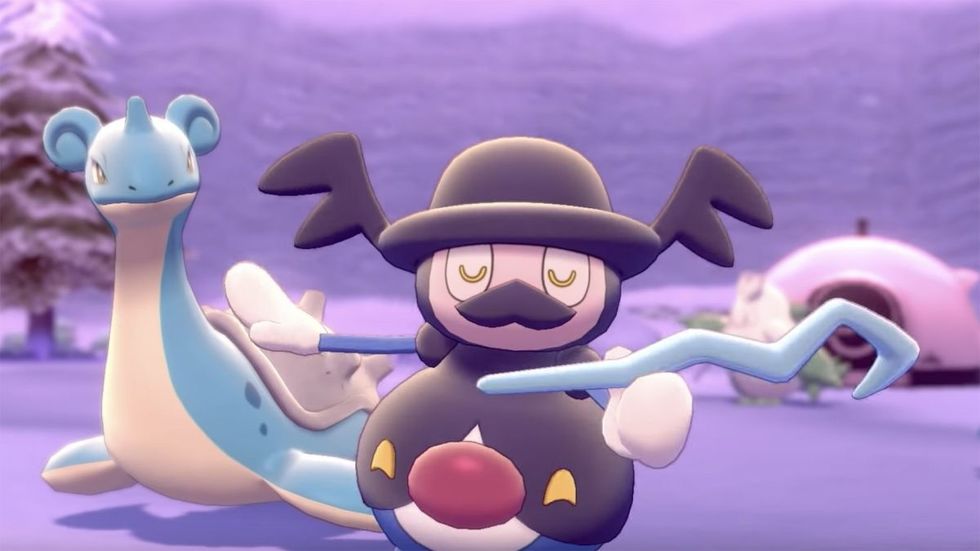 Nintendo/ The Pokemon Company
Their ire boils down to an overwhelming sentiment that Game Freak, the development team behind the Pokemon games, is giving them a subpar product. Many of their issues center around "Dexit," the fan term for Game Freak's decision to make roughly 400 Pokemon species unavailable in Sword and Shield––a particularly unpopular direction for a series wherein every previous Pokemon has been available in every subsequent mainline game since its inception over 20 years ago.

On a personal note, I agree with a lot of the complaints. I've been a dedicated Pokemon player since Gen 1, when I got the original Pokemon Blue alongside my first Gameboy. So yes, I've been disappointed in everything from the cut Pokemon to the newer Pokemon designs, and if it weren't for Chonk Pikachu, there's a good chance I would have canceled my preorder.
That being said, the Pokemon community's toxicity has gotten out of hand. Complaints and dissatisfaction are fine, but recently, some fans have taken to lashing out at game developers, and even other fans, who simply want to enjoy their own gameplay experience. And while personally being upset about a game not turning out the way you want it to is totally understandable, attacking other people, accusing the game developers of lying, and going so far as to send death threats is completely inexcusable.
If you've been on Twitter recently, you might have seen #IStandWithSerebii trending. For those out of the loop, Serebii.net is the most prominent Pokemon news site, having been in operation for over 20 years and providing a veritable treasure trove of Pokemon info. Amazingly, it's also fan-run. The site's creator and webmaster, Joe Merrick, is a bit like a Pokemon fandom celebrity, considering his dedication to running a core source of information for one of the world's biggest franchises.
Like most Pokemon fans, Merrick hasn't exactly been celebrating the loss of over 400 Pokemon in the new games. But he's also a seemingly nice, level-headed guy, and he's been vocal about not supporting anyone taking their anger out on the game's developers.
All I ask is that people take a step back and think about how they're presenting themselves. Criticism is fine. Har… https://t.co/gRK5eSfIK9

— Joe Merrick (@Joe Merrick) 1573286809.0
On November 8th, after the Pokemon Company in Japan canceled their Sword and Shield launch event due to "operational reasons," Merrick Tweeted a nice, sympathetic message to the game's director, Junichi Masuda.

@Junichi_Masuda @Shigeru_Ohmori @GAMEFREAK_info https://t.co/gugnLbTBRH

— Joe Merrick (@Joe Merrick) 1573245097.0
The message is in Japanese, but it basically expresses the fact that the vocal outrage is not indicative of the feelings of every fan, and while many people might have different opinions about the new games, a lot of fans still appreciate all the fun and imagination that comes part and parcel with a new Pokemon game. Merrick later Tweeted appreciation for the franchise under #ThankYouGameFreak.
I said it directly last night, but #ThankYouGameFreak. You've created a franchise that tens of millions of people l… https://t.co/Ih2kBodpJr

— Joe Merrick (@Joe Merrick) 1573317539.0
Well, some Pokemon fans didn't take kindly to this and started attacking Merrick on Twitter and even, allegedly, sending death threats. The unprecedented toxicity against Merrick, a person who has brought nothing but positivity to the Pokemon community, resulted in a rallying cry for sanity from the portion of the Pokemon fanbase who, you know, aren't real monsters. Thus began #IStandWithSerebii.

Merrick's partner, Marti, utilized the hashtag to lament her SO's treatment by the fanbase.
The amount of abuse I have seen Joe get online in the last 6 months is horrible. To the point he's wanted to quit t… https://t.co/Kv3WkuvWgD

— Marti Bennett (@Marti Bennett) 1573575655.0
Many people expressed extreme disappointment in their community.
The fact that #IStandWithSerebii needs to be a thing shows the toxicity of the Pokemon fanbase. Here we have one of… https://t.co/sRrVZUtg2J

— Isaac (@Isaac) 1573577086.0
Some even took a harsher approach, pointing out how pathetic a person must be to send out death threats over a video game.
Death threats and harassment only make things worse. Get over yourselves, its a video game. You are harming real pe… https://t.co/LkNlQsA1Vi

— DamianWaynePyschoKillerXXX🛡🍮🍦🍨🍪🍰🎂🍭🍩☕🍫🍬 (@DamianWaynePyschoKillerXXX🛡🍮🍦🍨🍪🍰🎂🍭🍩☕🍫🍬) 1573575709.0
And, in what might be the only positive thing to come out from the entire Sword and Shield debacle, Merrick got the message of support loud and clear.
You guys...I've drafted this message about 10 times and nothing seems enough. For all the talk before of others bei… https://t.co/Q6wsOgOzWz

— Joe Merrick (@Joe Merrick) 1573581263.0
But the truth is, no matter how mad you are about anything in a video game, even a franchise you've loved for over 20 years, it's never justifiable to use that passion to attack another person. Purposely ruining enjoyment for other fans because they like something you don't like is never okay. Writing mean messages to a game developer because you're mad a game feature wasn't included is never okay. And sending death threats over a video game is never, ever, ever okay. No matter how anyone feels about Sword and Shield, we need to be better than that.