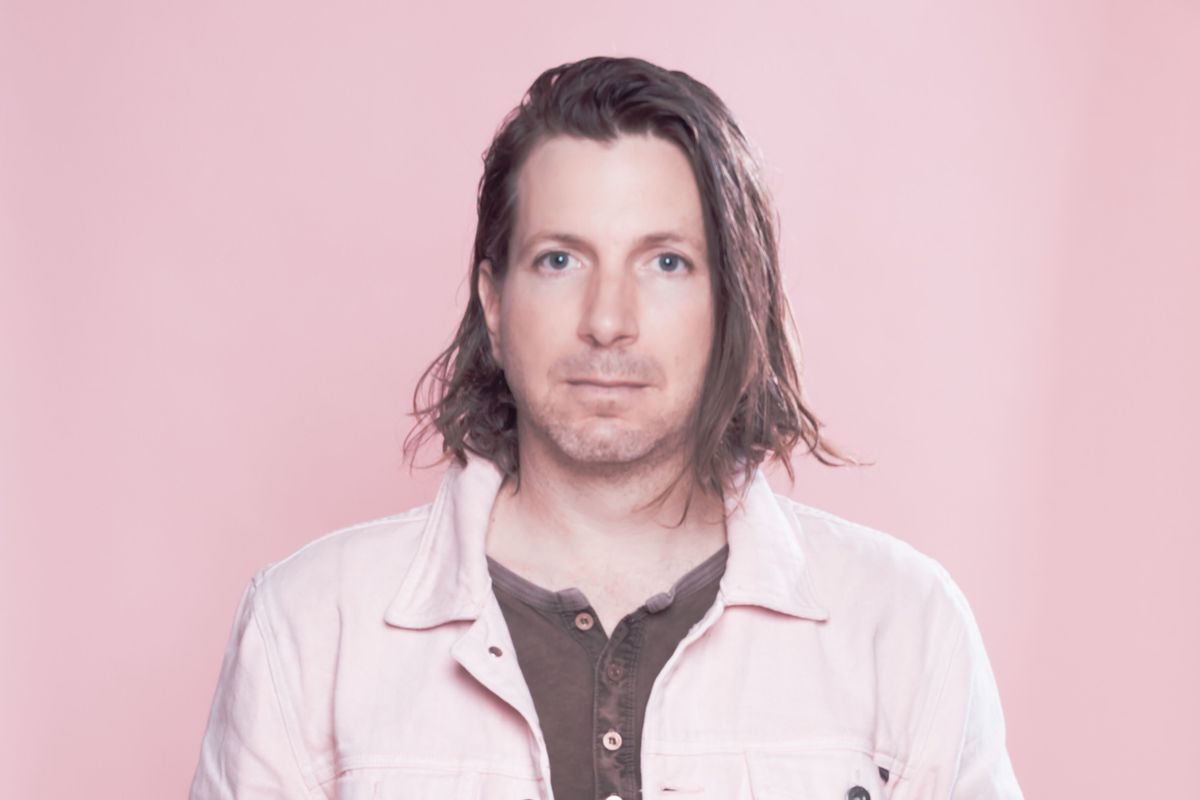 Jonathan Saunders
Filip Nikolic and Jeffrey Paradise of Poolside try not to take themselves too seriously (the band's name comes from a small backyard pool house in Los Angeles). The duo converted it into a recording studio in 2011.
"We just made the tracks we were in the mood to hear for ourselves," Paradise told me. Nikolic had previously played bass in Junior Senior and Ima Robot, while Paradise DJ'ed in San Francisco after leaving a band that would eventually become The Rapture. After coming together, they coined the term "Daytime Disco" to describe their sound.
Sunny and effervescent, yet cool and minimalist, the duo's funky guitar riffs, thick synthesizers, and congruent production made for a sound that was both hypotonic and nostalgic. Poolside represents how everyone wants to feel in the summer: confident and relaxed, joyful yet introspective. "It's just become the lens that we get to interpret all of our favorite sounds through," Paradise said of the self-proclaimed genre.
The duo's first project Pacific Standard Time was full of swagger and emotional musing. "These thoughts they keep on dancing, dancing in my head," Nikolic sings on "Just Fall In Love." "They're right here on the surface, but still remain unsaid." After the project's release, the band toured for two years straight, slowly building up their fanbase. As more people started to listen, Poolside began to pull away. "We began this project for fun and once it took on a lot of significance to us and our fans, it was honestly pretty tricky to write music that was relaxed and carefree," Paradise said. The duo took a year off to see if this was something they truly wanted to continue. "After that year, we felt almost like we were a new band and that we didn't have to chase that momentum." Poolside released Heat in 2017, a project that seemingly encapsulated what they always wanted their sound to be. The production was tighter, but still conveyed the feeling that comes with lounging by the water all day. "We had to consider the people who supported [us] and [our] art," Paradise said. "And keep in mind that we have to deliver them something authentic and real from the heart."
Poolside is all about the particulars, but at times their undeviating identity has been prone to criticism. "There is ostensibly nothing wrong with writing lifestyle music, wrote Pitchfork of PST, "even if the lifestyle is so narrow that you actually call yourself Poolside." But the specificity of the band is what makes them so reliable. "Some clichés are true!" Paradise said. In "Can't Get You Off My Mind," the slow, brooding track only has one lyric: "I can't get you off my mind." While ocean waves lap in the background, the duo sings this phrase in a harmony that, while quite literal, is still cathartic. At the moment when summer ends, we yearn to relive those experiences; but when all that remains are foggy memories, is there really anything else left to say?
---
Mackenzie Cummings-Grady is a creative writer who resides in the Brooklyn area, Mackenzie's work has previously appeared in The Boston Globe, Billboard, and Metropolis Magazine. Follow him on Twitter @mjcummingsgrady.
---
Please Help, I Liked Ariana Grande's New Album Way Too Much