FILM & TV
Who knew we were all missing Tracy Morgan from our lives?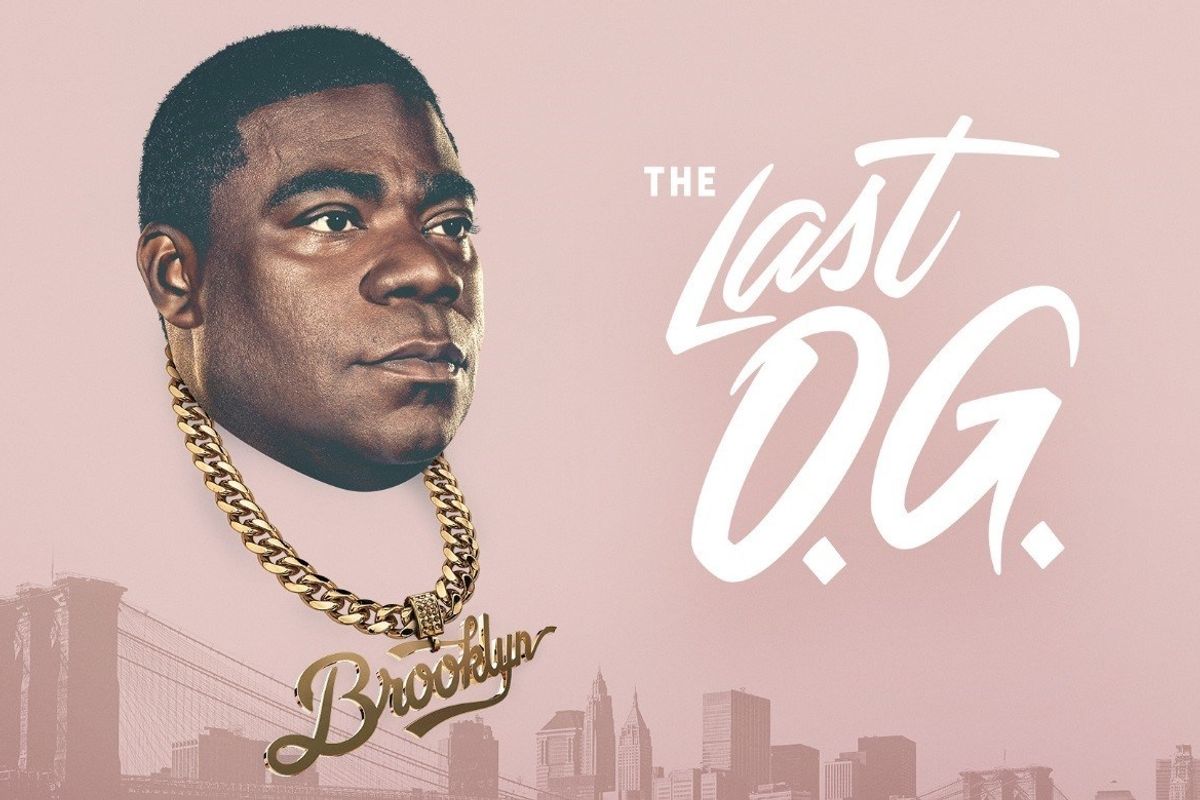 TBS 'The Last O.G.'
The Last O.G. is about how people rebuild their lives in spaces where they've been erased.

30 Rock's Tracy Morgan has something good here. The Last O.G.—a show that miraculously exists on TBS—takes some time to hit its stride, and when it finally does, you wonder why you haven't seen Morgan more often in TV. Created by Jordan Peele (Get Out), The Last O.G. is part gentrification comedy and part family drama.
Tracy Morgan plays Tray, an ex-convict who is released after 15 years in prison. He's clever and brutally honest—maybe even to a fault. He's set in his ways, unable to connect with gentrified Brooklyn, gasping at gluten-free options and dog hotels. From this alone, The Last O.G. sets ups a clever premise—what exactly do you do when everyone else has moved on?
Morgan, within the very first three episodes, targets mass incarceration, gentrification, interracial relationships, and familiar sitcom tropes. These themes that are often framed in political dialogues and are treated with a type of whimsy other black comedies—let's say Black-ish—fail to offer, that is, without tending to air on heavy-handed posturing. The Last O.G. is more uncouth; Tracy Morgan is charming and sinister. It's clear, too, that the show has no problem making some people mad. Most of the humor in the first episode is about Tray's fear of prison sex, most of the jokes involving Morgan's butt and various automobiles. Morgan knows when to curse, when to look confused, and when to do his signature smirk on command; his comedic timing, supported by the equally-entertaining Shay (Tiffany Haddish), elevates the sloppier parts of the show's writing.
There are a few instances where The Last O.G. revels in Morgan's bravado in lieu of moments where emotional depth is needed to relay the bigger, more pronounced theme in the show: dismantling the deadbeat dad trope. The show relies on Morgan's cartoonish voice—which sounds like he's chewing on a bar of soap mid-sentence—to make comedy out of situations that would otherwise leave Tray homeless in real life. It's oddly endearing in the sense that Tracy Morgan is learning how to use the internet while serving chai lattes to beard-loving hipsters.
And just like Brooklyn, Morgan has a way of feeling old and new all at once. The Last O.G. has a healthy serving of sitcom tropes, but it's raw, feeding off of Morgan's energy that, for the most part, saves the show from being another sitcom that's edgy for the sake of being edgy.

The Last O.G. is about how people rebuild their lives in spaces where they've been erased. The show does a good job of communicating how class still operates in Brooklyn despite its newly renovated facade. Tray is offered a barista position at a local coffee shop courtesy of one of his former plugs, and watching him try to acclimate to the sterilized and politically correct agendas of Brooklyn's finest hipsters is revealing as it is comical.
Cedric the Entertainer is perfect as the oafish improv instructor Miniard, a man—like Tray—who has big dreams of making it with none of his youth to spare. Tray doesn't realize the stakes are no longer that serious, the precinct down the block not that dangerous, and the kids on the skateboards unemployed artist types. To him, flirting is a lot more aggressive and jobs are easy to land just as long as you have passion. The Last O.G. has fun exaggerating his perspective and the nostalgia of a New York that doesn't exist anymore. Get past the shifty tones in the first three episodes and the show will reward you for your loyalty. A real O.G. stands by his word.
POP⚡DUST Score: ⚡⚡⚡⚡
---
Shaun Harris is a poet, freelance writer, and editor published in avant-garde, feminist journals. Lover of warm-toned makeup palettes, psych-rock, and Hilton Als. Her work has allowed her to copyedit and curate content for various poetry organizations in the NYC area.
---
POP⚡ DUST | Read More…
BOX OFFICE BREAKDOWN | A little romance and a little war
REVIEW | The Miseducation of Cameron Post Tribeca 2018
THE REAL REEL | I Love This Show To Pieces...And Jew Should Too
---