MUSIC
PLUS | Mike Watson, Lovespeake, Laila Biali (see above), and Yarley G
Rockie Nolan
With seven premieres and other new videos and albums to explore, you definitely won't be bored this weekend.
RELEASE RADAR is here to give you the breakdown of your top singles, albums, and videos to check out as you head into your weekend. Get ready to jam out with some of our favorite up-and-coming artists, plus celebrate new stuff from those you already know and love.
---
⭐️ PREMIERE ⭐️ | Slut Magic | "Megawatt"

Your place for teen-angst and empowerment, this group of rockers is putting out an album in just over a week to soothe your sexual desires. Until then, lead singer Emma Sky and friends are sharing this bright and shiny single with us. If you're a garage rock fan with a craving for the sharp lyrics, this is your jam.
You Might Also Like: Twin Peaks, Cherry Glazer, Girlpool

---
⭐️ PREMIERE ⭐️ | Mike Watson | "On Fire"

After spending time touring and creating music with a band, this powerhouse vocalist is making his way on his own. He's covered some of today's top songs and now has his latest sure to be successful single. Here's what Watson had to say about the writing process for the track:This song was one of the hardest songs I've written. I ended up changing the verse three times and the chorus twice, ending up with a mix of all of them. It's a sentiment I really wanted to get across, about admitting you've found someone who has a hold over you and not being afraid to show it.
You Might Also Like: Trackhead, Jamie Brown, Tess

---
⭐️ PREMIERE ⭐️ | Lovespeake | "Imagination"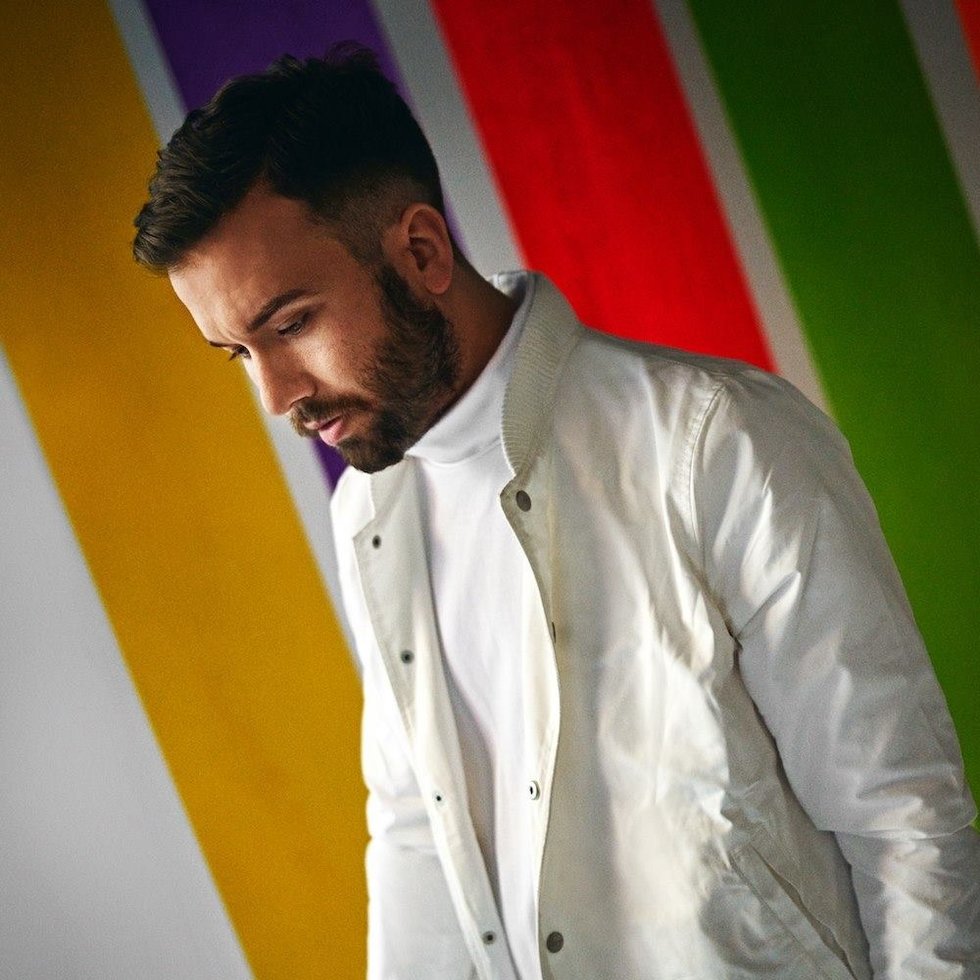 This Norwegian artist has been creating a buzz around the globe for his work with magic musicians, including Nick Jonas. He returns with his latest release, intended to be a bright spot in what is otherwise this dreary time of year. Get ready to fall in love (more truthfully than the object in the song might).
You Might Also Like: Surfalot, Iffy Orbit, Dun Robin

---
VIDEOS...
⭐️ PREMIERE ⭐️ | Laila Biali | "Refugee"
Another piece of art relating to the heated political climate we're in, this Canadian pianist is exploring the Syrian refugee crisis in her aptly named new video, looking at how children are affected in the middle of the warfare. Biali was emotionally struck by these events after watching a five year-old boy injured in a blast. She turned these feelings into touching, amazing music.

You Might Also Like: Viktoria Tolstoy, Sinne Egg, Holly Cole

---
⭐️ PREMIERE ⭐️ | LUI HILL | "Revolver"
Ever get that feeling that your stuck in a dark and toxic relationship? That's exactly the narrative that the alt-soul artist is looking to explore in his latest music video. Take a peek at the video, settle into the synth sounds, and you'll have no questions as to why you've certainly already fanned this guy after hearing his tracks on some of your favorite Spotify playlists.
You Might Also Like: Wingtip, Cory Enemy, More Giraffes

---
⭐️ PREMIERE ⭐️ | BIANCA | "Light It Up"
The LA singer is looking for sensual, positive beats, and this sexy video will definitely put you in the mood for something special this weekend. As you can imagine from the title, it's certainly a good track if you're up for a cigarette or two among your friends or your boo.
You Might Also Like: Rihanna, Ciara, Tinashe

---
Lena Hall | "Have Mercy on the Criminal"
This Grammy and Tony-award nominated singer is working on a project where she releases a new EP on the first Friday of every month. Ambitious? For sure. But when working with Elton John, sky's the limit. With a role in a feature film also on the horizon, there is certainly no stopping this very talented woman.
You Might Also Like: Alan Cumming, The Deafening, Patti LuPone

---
ALBUMS...
⭐️ PREMIERE ⭐️ | Pony League | A Picture Of Your Family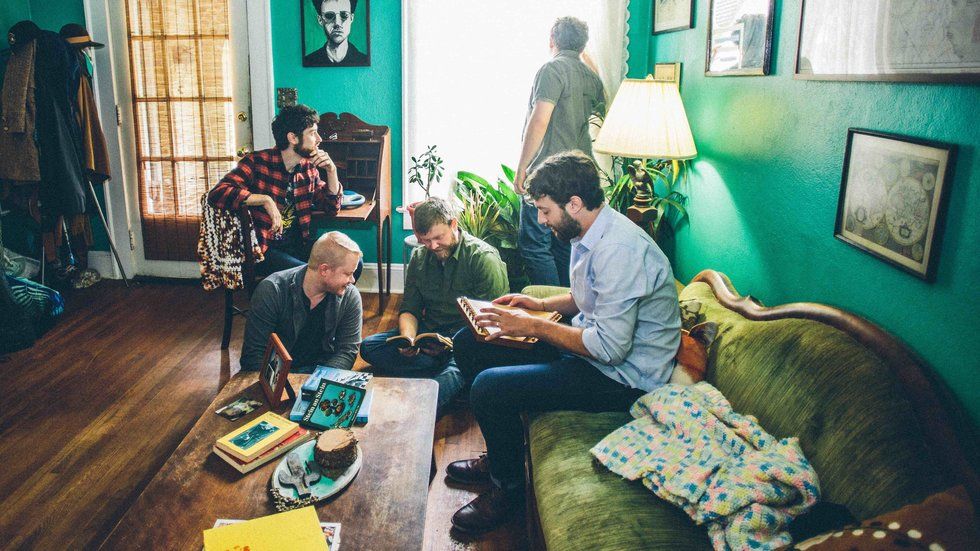 Craig Carlson
This folksy group will put your weekend into a chill swing. The Georgia natives return with their sophomore release after a very busy 2017. They reflect their roots and their relationships with family in friends in this new record, striving to convey how important their surroundings are to them to the music making process. Job well done, guys.
You Might Also Like: Dawes, The Avett Brothers, Blitzen Trapper

---
⭐️ PREMIERE ⭐️ | Yarley G | Vivid Echoes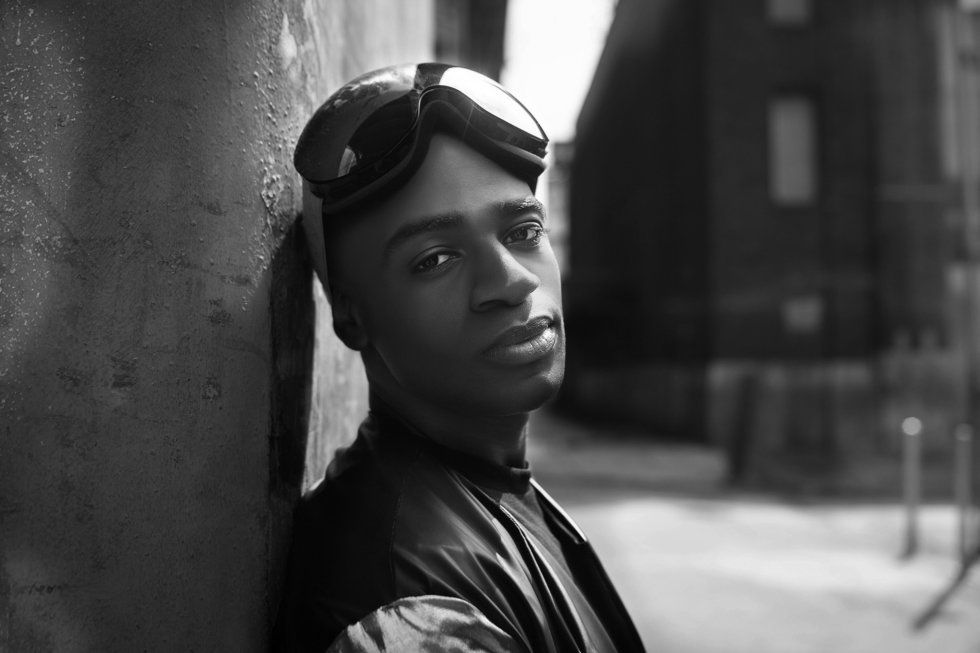 The influences of hip-hop, R&B, EDM, and more influence this musician in his latest release. The compilation album combines work from Angel Demone, Zig Short, Skyzoo, and many more. The artist is hoping that this work will let listeners into his soul. "None of these songs were rushed," he said. "I ensure to mark them complete once both the artists and I were happy with the recording and the mixing. I did all the recording, mixing and the most sensitive mastering process, audio school from many years back has really paid off!"
You Might Also Like: IMAN, Zig Short, Cool Company

---
The Funk Hunters | Typecast

An electronic release to wrap up your weekend jams, this Canadian duo is ready to build on their already released singles in their debut full-length album. They explore elements of jazz and hip-hop on the record as well as showing their full capacity as producers. They're getting ready for a big year and this album is only the start.
You Might Also Like: WBBL, Neon Steve, BadBoe

---
Rachel A.G. Gilman is a writer, a radio producer, and probably the girl wearing the Kinks shirt. Visit her website for more. If you have an artist you'd like included in an upcoming #ReleaseRadar Column, send emails here.
---
POP⚡DUST | Read More About Music…
INTERVIEW | Radio Friendly: A Conversation with Max Frost
INTERVIEW | Composer Siddhartha Khosta
INTERVIEW | filous did it "For Love" on dazzling new remix EP
Related Articles Around the Web