MUSIC
Plus new music from Katie Frank and Amanda Brown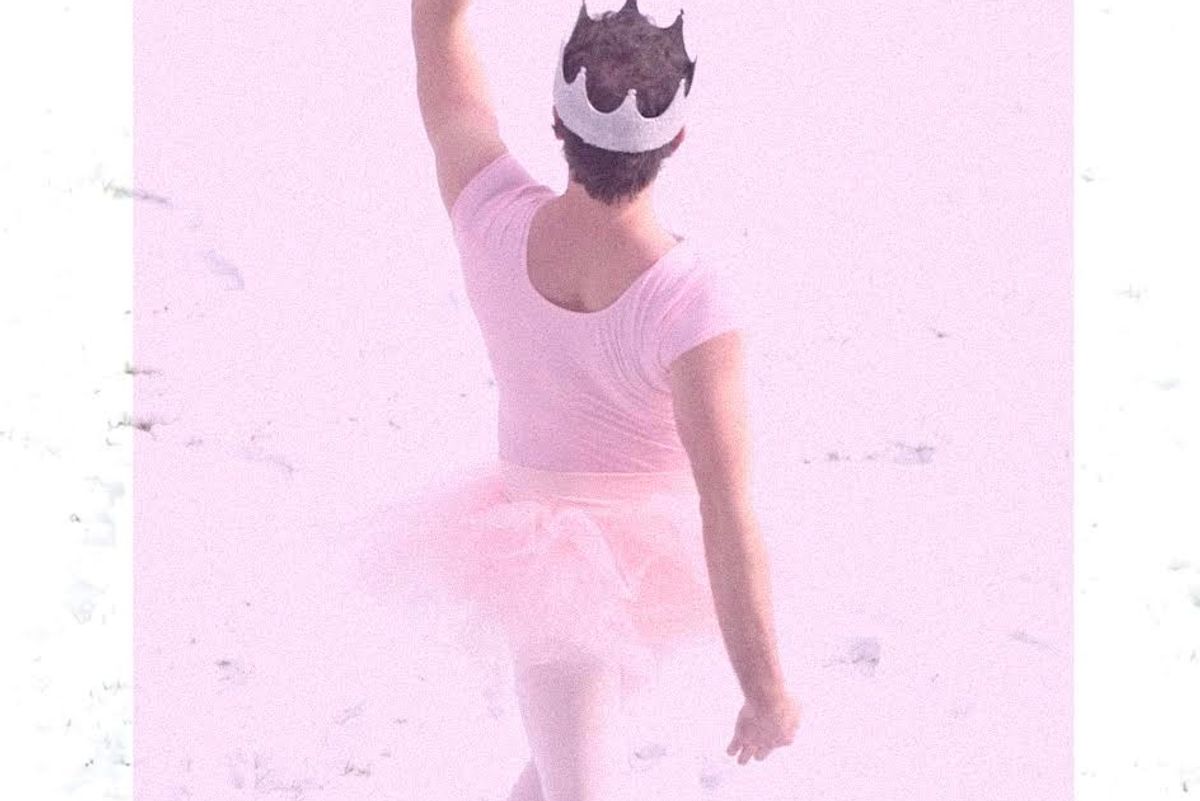 Big Hassle PR
We're back with more new music for your spring weekend plans.
RELEASE RADAR is here to give you the breakdown of your top singles, albums, and videos to check out as you head into your weekend. Get ready to jam out with some of our favorite up-and-coming artists, plus celebrate new stuff from those you already know and love.
---
SINGLES...
⭐️ PREMIERE ⭐️ | Katie Frank | "Delusion"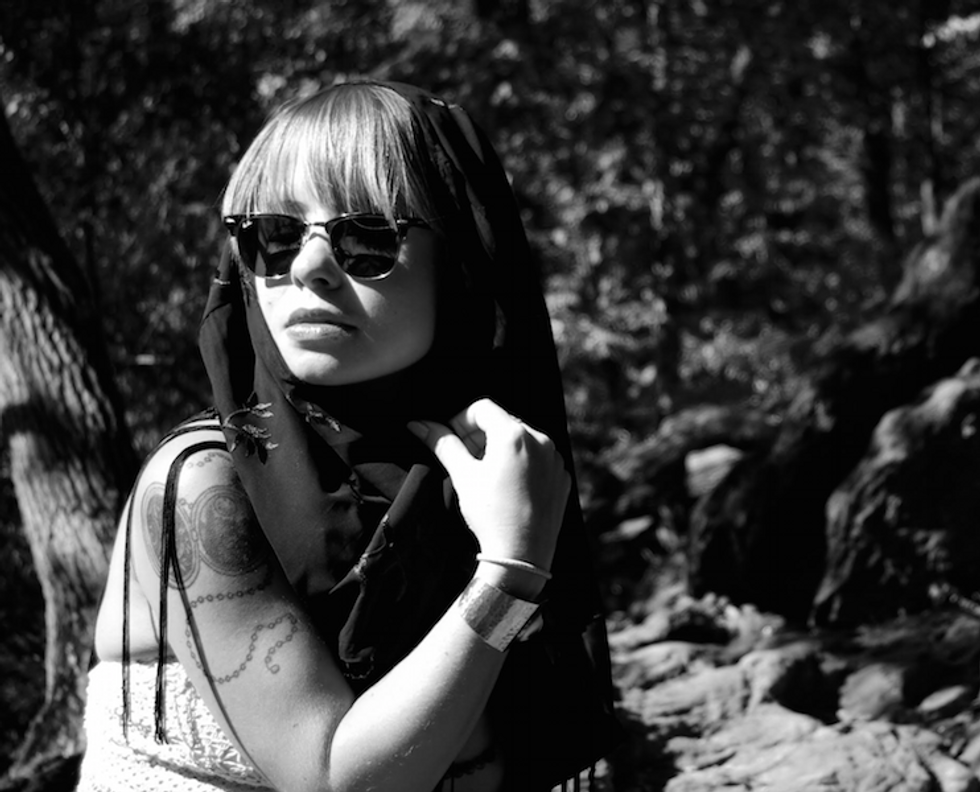 Manimal PR
The third single from the pop musician is another treat for the ears. It's all about giving in to your feelings and seeing where wild emotions can take you. She breaks the stereotypes of your average singer-songwriter to create something a little bit more special. Catch this Philadelphia songstress getting bigger and bigger!
You Might Also Like: PL Girls, Ah Moon, Froya

---
Ralph | "Girl Next Door"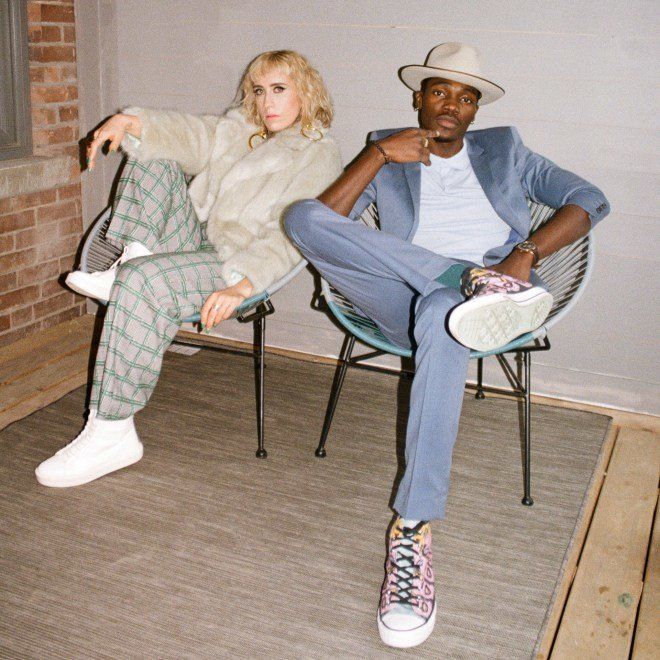 i0.wp.com
A favorite here at Popdust, this singer's latest track is a delightful collaboration with TOBi. Here's what she had to say about the new tune:

"I keep having friends and family joke around and say, 'I hope you don't forget me when you become famous' or 'one day you'll be too famous to hang out with me,' which is ironic because it's friends and family who keep you grounded - if you ever develop an ego and start acting like an asshole, they're the ones remind you of who you really are. That was the idea behind the lyrics, talking about potential change but acknowledging that you'll always be the same person no matter what. When I reached out to TOBi about collab-ing, he coincidentally had a song idea of his own that fit the context perfectly. When we combined our words, it was beautiful, it was exactly what I imagined the song to be."
You Might Also Like: MUNA, flor, Shura
---
Initial Talk | "Girl Next Door"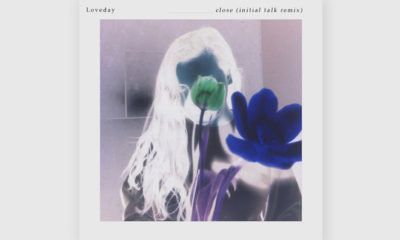 www.electrowow.net
Looking for a throwback style for your weekend playlist? This producer has got just what you want. The '80s inspired tracks are always a treat, and this one reworks a beloved track from Loveday. Previously, his work has involved the music of Dua Lipa and other big names. Bring back the oldies in feeling with the new vibes with this good stuff.

You Might Also Like: Deena O, Nadine Coyle, Scavenger Hunt

---
VIDEOS...
My Brothers & I | "When You're Ready"
Yes, this actual band of brothers has a new video out for a track off their upcoming self-titled EP. Lead vocalist David Wurgler spoke about what the tracks means to the band:
"It's a song about your perfect match in a person. Someone you have been friends with, but they just can't seem to catch on to the fact that y'all have chemistry for a deeper relationship. So it's just like a love letter to them, letting them know you're not in a rush, but you're here when they are ready to be involved in something real."
You Might Also Like: St. Lucia, Misterwives, Allen Stone
---
⭐️ PREMIERE ⭐️ | Sundaes | "Pretty Wife"
The latest video from this Nashville artist is big, gay, and fabulous, just as we expected, and just like the artist himself. The ballet Swan Lake is the inspiration for the artistry, but is not as serious as the dance itself. Check it out for lots of pink, tulle, and wildness to inspire you to get crazy this weekend.
You Might Also Like: New Youth, John Dominy, Somehow
---
Sarah Clanton | "Slow It Down"
The cello is noted for once again being cool in this artist's work with the instrument. She tells stories of hope through heart, and incorporates comedy into her concert elements. She is always up for a big adventure, which she will definitely be setting out on with an upcoming full-length release later this year.
You Might Also Like: Norah Jones, Nina Simone, Edwin McCain
---
⭐️ PREMIERE ⭐️ | Amanda Brown | "So Right"
A powerhouse musician who has toured with some amazing artists is now working on promoting her debut full-length, Dirty Water. With the premiere of this new video, Brown shared some thoughts on the track:
"There have been so many songs written about love affairs. My songwriting partner, Greg Tannen, and I kept things simple when it came to writing this tune. Love affairs can often be complex and messy but I feel like we captured a bit of the freedom and magic that can also accompany that experience. I tried to keep that in mind when we recorded the live video for this song - freedom, magic and simplicity."
You Might Also Like: The Killers, Adele, Stevie Wonder
---
⭐️ PREMIERE ⭐️ | Los Elk | "Deja Voodoo"
2018 has looked good for this band as they had over 70K streams for this single and headed out on the road on a comprehensive East and South coast tour within the United States. As they continue on down this road, we now have a special video to accompany the successful track. Be sure to check it out!
You Might Also Like: Flipturn, Captiva, Doc Robinson
---
ALBUMS/EPs...
Mamalarky | Fundamental Thrive- EP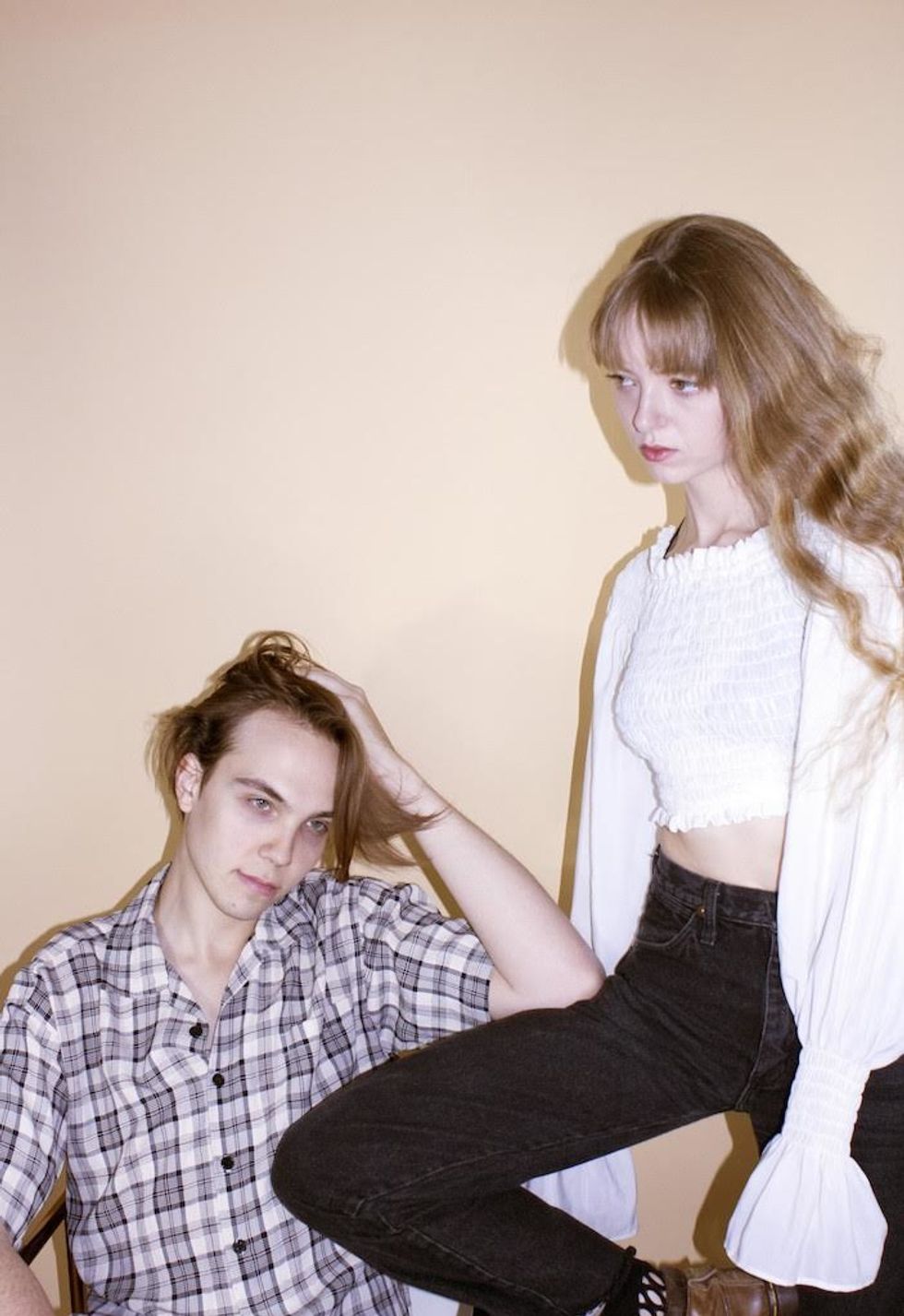 Manimal PR
Born in Texas, this group is experimenting with genres in a way that redefines how we think about pop music. This EP embodies this idea in what feels like a collection about first love and how we dive into this as we grow up. They are doing some big things that you are sure not to want to miss out on!
You Might Also Like: TC Superstar, Dryspell, Why Bonnie

---
Rachel A.G. Gilman is a writer, a radio producer, and probably the girl wearing the Kinks shirt. Visit her website for more.

Have a female or femme-identifying artist we should profile? Send a pitch email to Rachel.
---
POP⚡DUST | Read More About Music...

EXCLUSIVE | Caroline Romano is Ready
RELEASE RADAR | Premiere from Tally Spear