Sports
I Guess Ryan Fitzpatrick is Good at Football Now.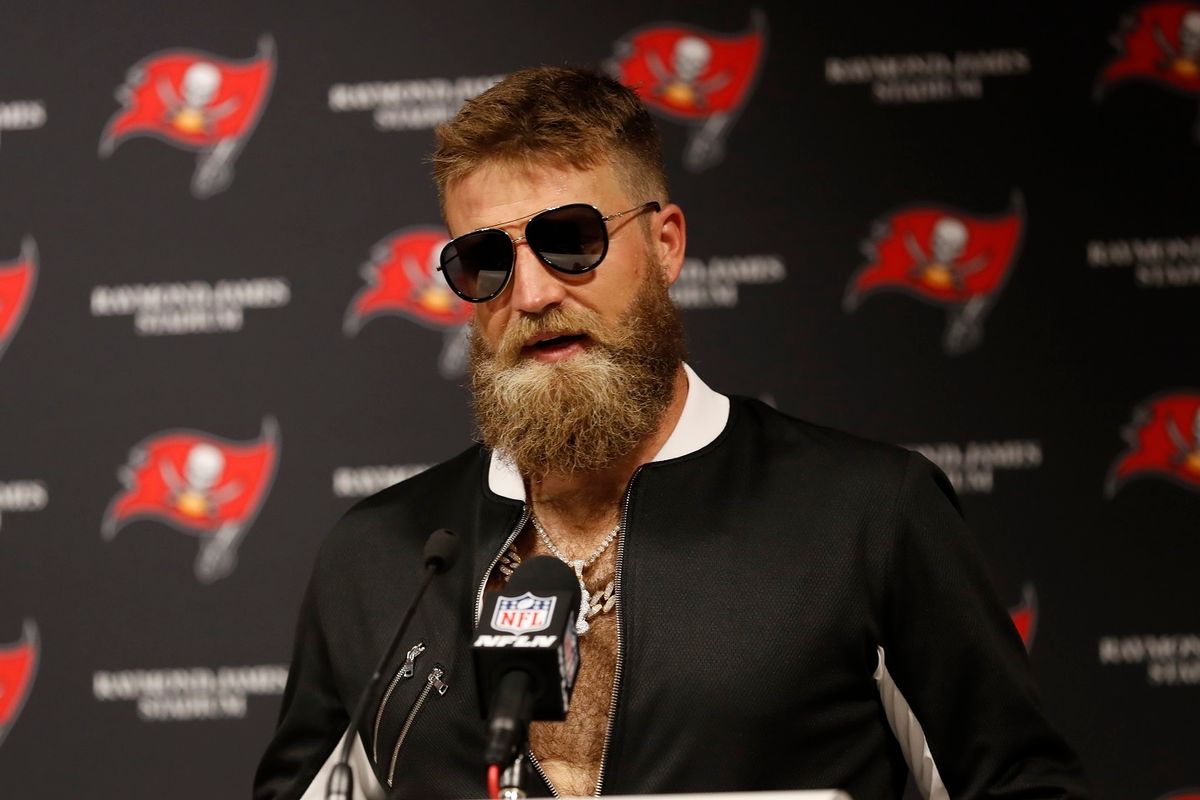 https://www.tampabay.com
Tom Brady. Aaron Rodgers. Drew Brees.
These are the players that come to mind when one's asked to name the best quarterbacks in the NFL. Next on the list, you've got guys like Russell Wilson, Carson Wentz, and Andrew Luck, high-caliber players who may one day be considered great. The further down you go, the more questionable the players become. Matt Stafford, Matt Ryan, and Kirk Cousins are all capable of elite play, but aren't consistent. Joe Flacco, Philip Rivers, and Eli Manning are all reliable but uninspiring. You get it.
With the arrival of so many top-tier rookies this year, Ryan Fitzpatrick, originally slated for a backup gig behind the suspended Jameis Winston, was probably low on everyone's radar. CBS Sports had him power-ranked as QB #31, behind every starter except Nathan Peterman, a 5th round draft pick in 2017 who's had only one NFL start prior to this season. Here's a video of Peterman attempting to play in the NFL:
Needless to say, the bar was set pretty low for Ryan Fitzpatrick towards the end of the 2018 preseason, and for good reason. The best year of his career was in 2015 with the New York Jets, in which he threw for 3,905 yards and 31 touchdowns, with just 15 interceptions and a completion rate of 59.6%. While consistently providing that stat line would get most guys in the hall of fame, 2015 was more of an outlier in a career marked by constant trades, wishy-washy play, and a lot of backup roles. Now in his 14th year in the NFL, the 35-year-old Fitzpatrick has started for a total of seven different NFL teams. Before the start of this season his lifetime record was 48-70-1. Now, just two games into the year, he's earned himself a new nickname, "Fitz-Magic." This is how he dresses at press conferences now: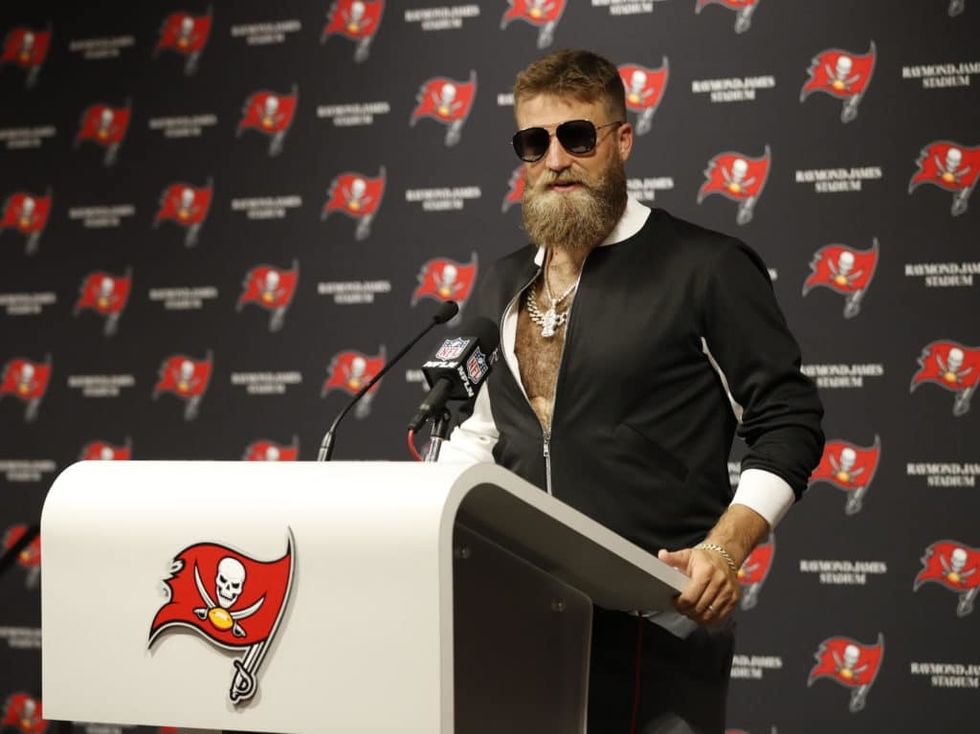 theathletic.com
You don't get to dress up like a Russian mobster on vacation during your postgame interview if your play hasn't been up to snuff, and through his first two contests, Fitz-Magic hasn't disappointed, throwing 400+ yards and 4 touchdowns in back-to-back games. For you statisticians out there, that's the best start to a season a quarterback has had in the history of the NFL. Of course there's no way Fitzpatrick can keep these numbers up game in and game out, but when considering the teams he beat, Fitz-Magic's early success is a hard pill for his detractors to swallow. The Saints were one defensive stop away from the NFC Championship last year, and the Eagles, with a new and improved defense, were Super Bowl Champions. It's not as if he's going out there and chucking up 400 yards on the Browns. Fitz-magic earned his name beating two of the best teams in the NFL.
As it is, most commentators are expecting Fitzpatrick to fall back to Earth, the question that remains is: What are the Bucs going to do with Jameis Winston? Head Coach Dirk Koetter hasn't publicly announced who the starter is going to be once Winston returns from suspension. Comparing the two quarterbacks, Winston clearly has the brighter future, but if Fitzpatrick can win this week against Pittsburgh, another strong contender, with similar numbers, it'd be hard to justify benching him. As for Koetter, having to choose between high-caliber players is a good problem to have.
---
Matt Clibanoff is a writer and editor based in New York City who covers music, politics, sports and pop culture. He currently serves as Lead Editor for Gramercy Media. His editorial work can be found in Inked Magazine, Pop Dust, The Liberty Project, and All Things Go. His fiction has been published in Forth Magazine. -- Find Matt at his website and on Twitter: @mattclibanoff
---
POP⚡DUST | Read More…

THE OPTION | The Stafford Effect
THE OPTION | Catalan Independence and What It Means for Barcelona Soccer