CULTURE
Beauty Starts at the Sourse: Inside the Sarah Hyland x Sourse x Sephora Launch
Sitting down with "Modern Family" actress Sarah Hyland for a peek at her new wellness brand, Source, available in Sephoras, nationwide — today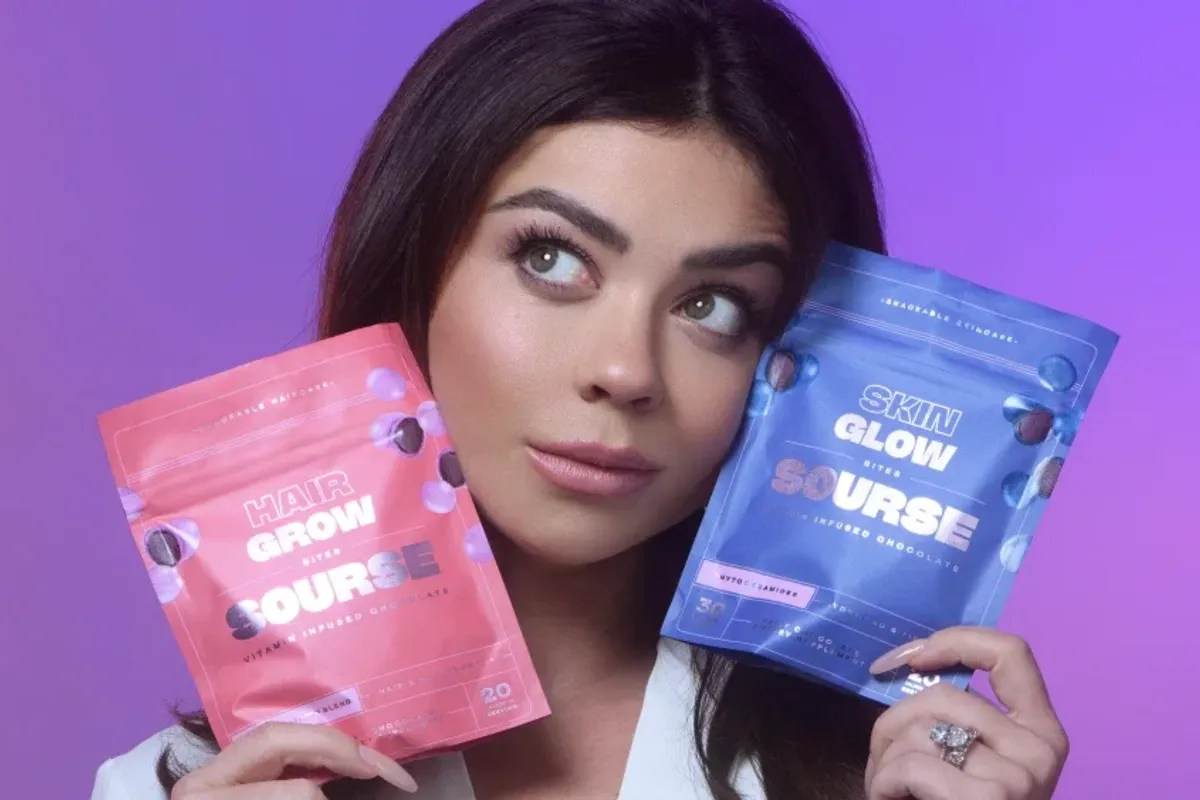 Before Sarah Hyland achieved global fame as Haley Dunphy in Modern Family, she was born and raised a New York teen, trying on makeup at Sephora before dance class.

---
As a little girl growing up in New York City, Sarah Hyland would do her makeup at Sephora before dance class. Years later, she held a celebratory launch event at the Grove in Los Angeles for her new brand, Sourse — a brilliant pink and purple affair.
We've all been there — aimlessly wandering around Sephora to pass the time, sampling makeup we have no intention of buying, doing a full look before going to an event or a party. Back then, Hyland didn't even dare to dream that she'd ever launch her own beauty product in Sephoras nationwide — including her old stomping ground location in New York.
What is Sourse?
Sourse is a brand of supplements shaking up the wellness game. According to the Sourse website, they believe that: "Supplementing should be fun for everyone. We're here to support you in your wellness journey with delicious bites that enrich your life from the moment you eat them."
Sarah's journey as a co-founder of Sourse reflects the brand's mission. Her belief in the products is the ultimate co-sign.
"Tastes like an M&M," I tell Sarah at first bite. These chocolate vitamins truly don't taste "healthy" at all. But in fact, vegan dark chocolate is part of the health benefits — it actually causes the supplement perform better.
Since chocolate is a pre and probiotic, your body absorbs it better than capsules. So you get all the effects in a stackable bite you actually look forward to eating.
Where to buy Sourse
The full spectrum of Sourse products is available at trysourse.com. But you can now find their hero products online and in-store at Sephoras nationwide.
Shop Sourse: Snackable Wellness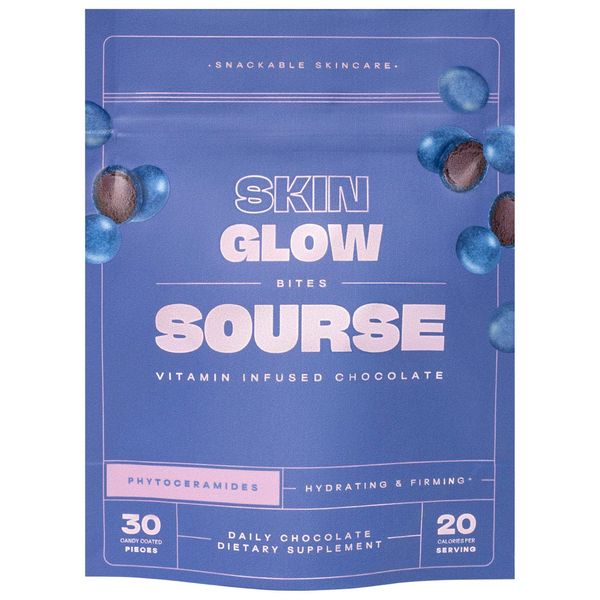 Sourse: Skin Glow Bites- Vegan Ceramide-Infused Chocolate Supplements are packed with powerful ceramides that support your skin's water barrier to lock in moisture and visibly reduce wrinkles. They target collagen breakdown by suppressing the enzyme that triggers it.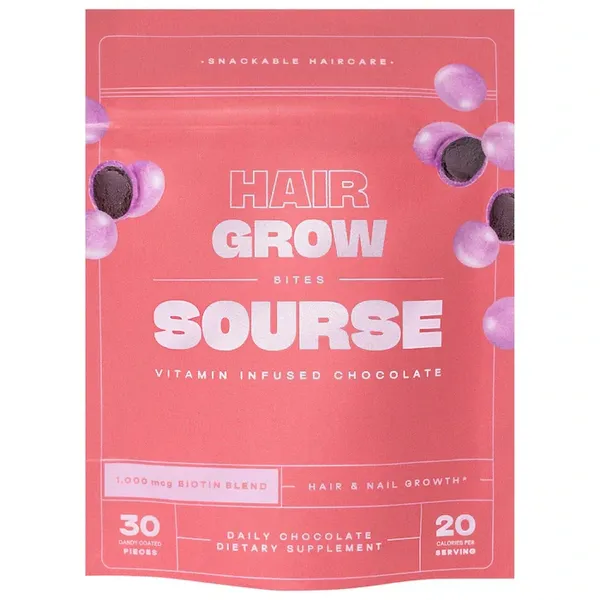 Sourse Hair & Nail Growth Bites - Vegan Biotin-Infused Chocolate Supplements feature Sourse's signature biotin blend that contains folate, inositol, and biotin. These ingredients target weak or brittle hair and nails by supporting strengthening and growth.