TV
Lark Voorhies and Dustin Diamond have both hoped to be included in the reboot, but they both have complicated histories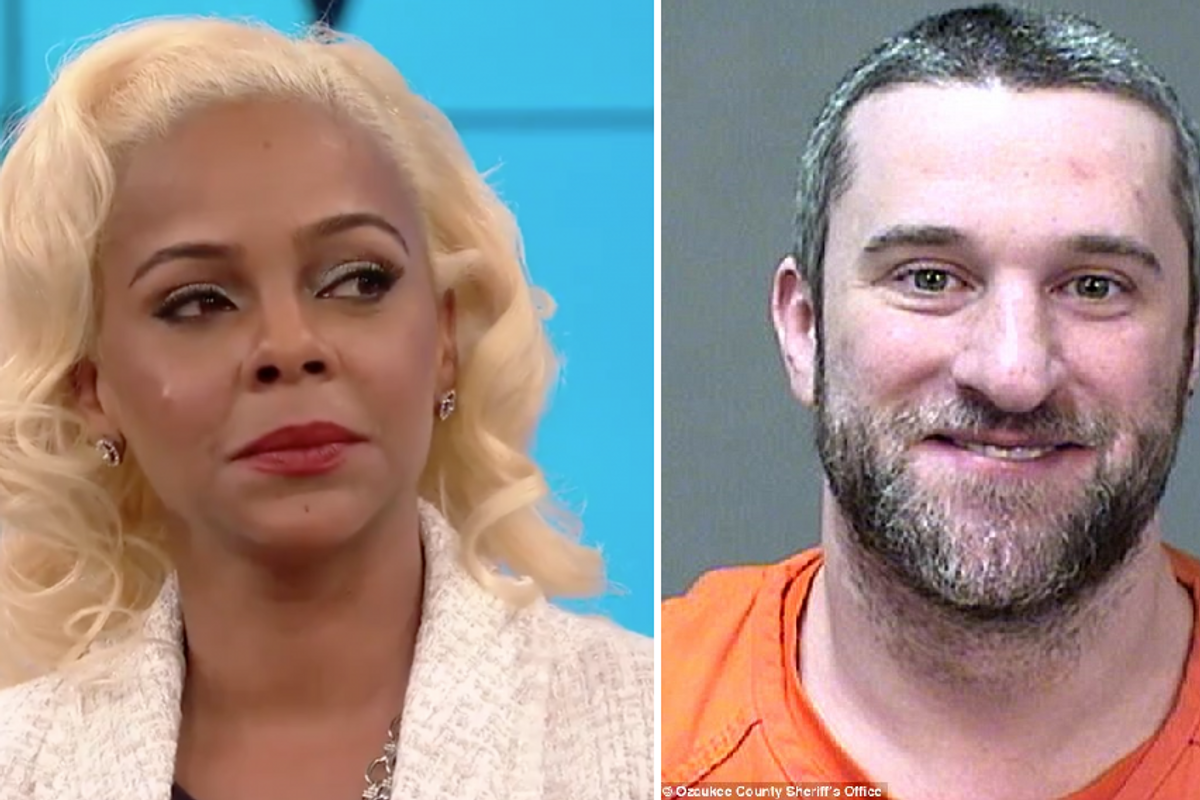 Or, more accurately, most of the stars are together again. Mark-Paul Gosselaar (Zack Morris), Tiffani-Amber Thiessen (Kelly Kapowski), Elizabeth Berkley (Jessie Spano), and Mario Lopez (A.C. Slater) are all returning for the new show, while Lark Voorhies (Lisa Turtle) and Dustin Diamond (Screech Powers) will sadly not be in attendance.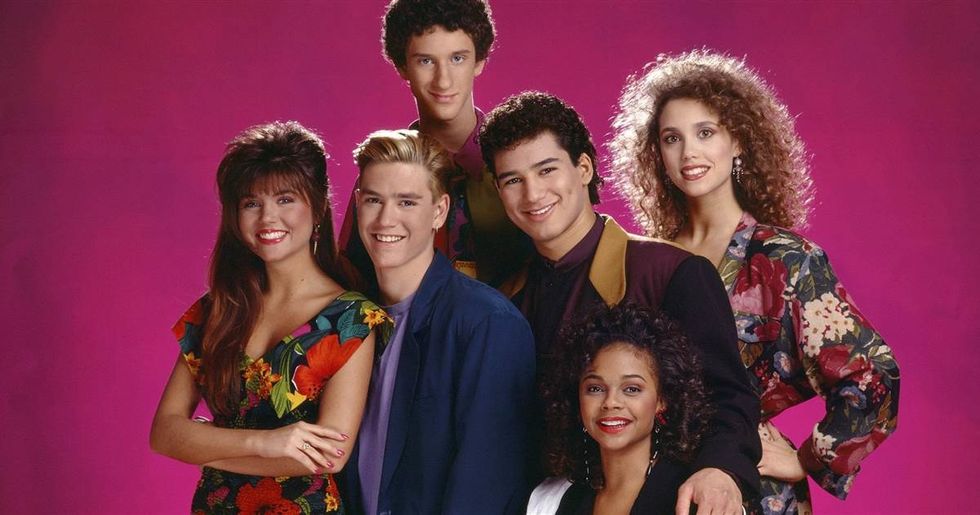 So why have Lisa and Screech been cut from the show? One explanation would be that those characters have simply moved on with their lives in the world of the show. The new series will follow the next generation of Bayside High students, including Mac Morris—son of now-California Governor Zack Morris—and Jamie Spano—son of Jessie Spano. But obviously, not everyone sends their kids to the same high school they went to. People move on. It makes sense that Lisa and Screech may have moved away from "The Palisades" area of Los Angeles (where Bayside High is located), or maybe they just don't have high school-aged kids.

Then again, when have reboot writers ever shied away from shoe-horning in old cast members where they don't belong? Shows like Fuller House and Girl Meets World don't exactly succeed on the strength of their careful verisimilitude. That potent hit of childhood recollection is the main appeal, so when two lead cast members are left out of the reboot—despite both expressing clear interest in being involved—there are definitely deeper explanations. In the case of the Saved by the Bell reboot, those explanations are a mixture of sad, in the case of Lark Voorhies, and gross, in the case of Dustin Diamond.
When Lark Voorhies went on Dr. Oz to discuss the reboot, she expressed feeling "hurt" and "slighted" by not being included in the reboot and by her fellow cast members participating in various reunions and events without extending an invitation to her. But Voorhies also stated that she understood why they might have excluded her, acknowledging that she has struggled with her mental health in recent years.

At one point Voorhies was rumored to be dealing with a drug addiction, but Voorhies refuted those claims—responding with a libel lawsuit—and they were never substantiated. It may be that people around her were misinterpreting the signs of a misdiagnosed personality disorder—which has since come to light. The first word of the issue came in 2012—following a bizarre interview on The Yo Show, Voorhies' mother claimed that her daughter was suffering from bipolar disorder, which Voorhies denied at the time. Since then—after a scandalous and short-lived marriage, and some more painful and disjointed interviews—Voorhies has opened up about her updated diagnosis of Schizoaffective Disorder, which causes her to hear "many competing voices" that disrupt her thoughts.
If Voorhies progress is anything to go by, this new diagnosis is the correct one. Her improved mental state is evident both in her demeanor and in her mother's renewed optimism. Both appeared on Dr. Oz and pointed to the work of Voorhies new psychiatrist in helping her cope with her condition. Sadly, many production companies would be hesitant to make accommodations for a performer's mental health, and it may be that she's still seen as a risky investment. Dustin Diamond is another story entirely.

In a recent interview with TMZ, Diamond bemoaned the idea that he would be left out of the reboot, saying, "How do you have Saved by the Bell without Screech? Right? It seems like there's a missed opportunity there." He also noted that he has so far been in more episodes of the franchise than any other cast member, which is undoubtedly the case, as Screech was the only character to star in both Saved by the Bell spinoff series—The College Years and The New Class. All told, Diamond played Screech for well over a decade, but the way he handled himself later seemed almost designed to tank this opportunity. The appeal of Screech as a character—apart from being a living punchline—was that he always came across as sweet and sensitive, and Diamond has proven himself to be anything but.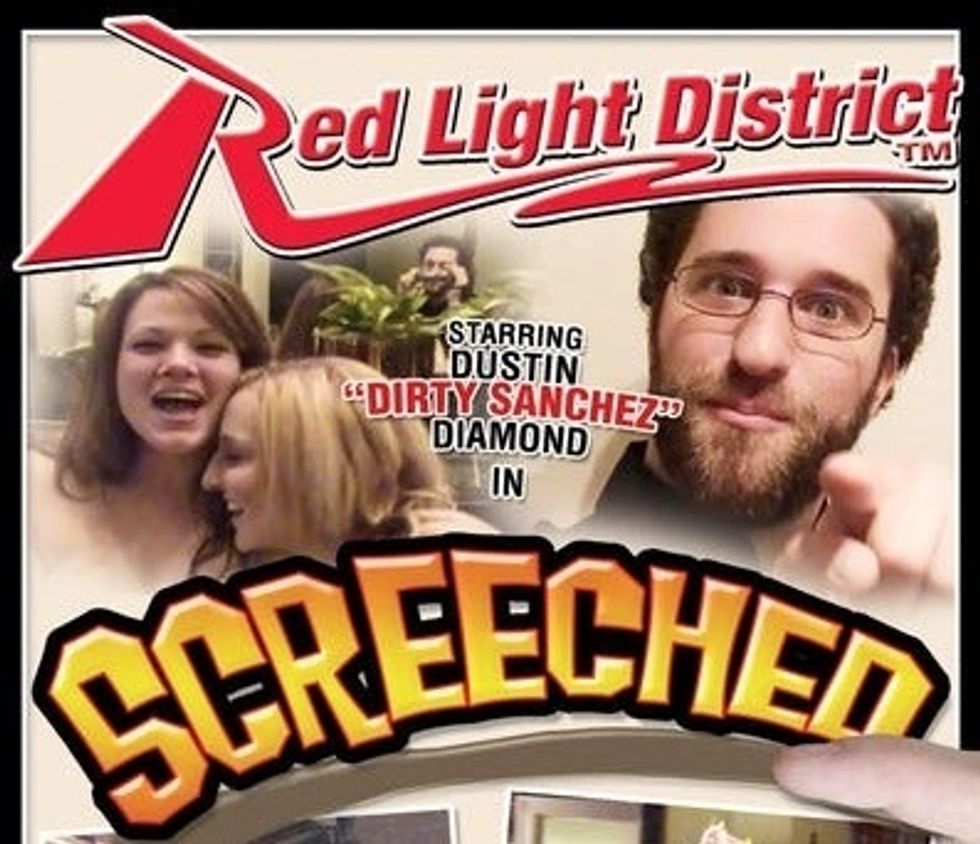 It started in 2006, when Diamond tried to cash in on a trend of "leaked" celebrity sex tapes by making his own, entitled Screeched—Saved by the Smell. He has since claimed that the sex in the tape was faked using a "stunt wang" because his is, in his words, "not an idiot," and "an opportunist, really." The next year, Diamond appeared on the VH1 reality show Celebrity Fit Club, where he made a fellow cast member cry with his brash, rude behavior and challenged various people to "physical combat." He now attributes this to a deliberate and scripted effort to distance himself from the Screech persona.

Then, in 2009, with the release of his autobiography, Behind the Bell, he made things worse. It told a story of drama in which his cast-mates were more or less constantly either having sex with each other or doing drugs. In 2014—no doubt sensing that he had burned some valuable bridges—Diamond tried to disown the contents of book on the grounds that it was ghostwritten, but it's hardly surprising if that non-apology meant little to the people that book attacked. Later that year, on Christmas day, Diamond was arrested for stabbing a man during a bar fight. He was sentenced to four months in jail as a result.
In a 2016 appearance on Dr. Oz, Diamond attempted to absolve himself of all his past misdeeds without taking any responsibility for them. Instead he referred to "repairing the damage that was caused by things that were done by people who took advantage of me and the situation I was in at the time," and he addressed his former co-stars, saying, "I think you're fantastic, working with you has been just one of the icons of my life and I'm sorry that this has taken advantage of me, the book and other situations."
Last year, Mark-Paul Gosselaar claimed that he doesn't hold a grudge against Dustin Diamond, referring to the book as a work of fiction and saying, "Who cares?" But he also mentioned that the two haven't seen each other in over two decades—and he didn't seem eager to change that. Considering the way Diamond destroyed his image as a sweet, sensitive person, coupled with the scale of personal attacks he made against his cast-mates, is it any wonder he isn't being brought on for the reboot?
The newest installment in the Bayside High saga will be airing on NBC's forthcoming streaming service, Peacock, which is slated to launch in April.