Sports
What's the Racket Regarding Women's Tennis?
Female Athletes are Feeling the Heat this Summer…In More Ways than One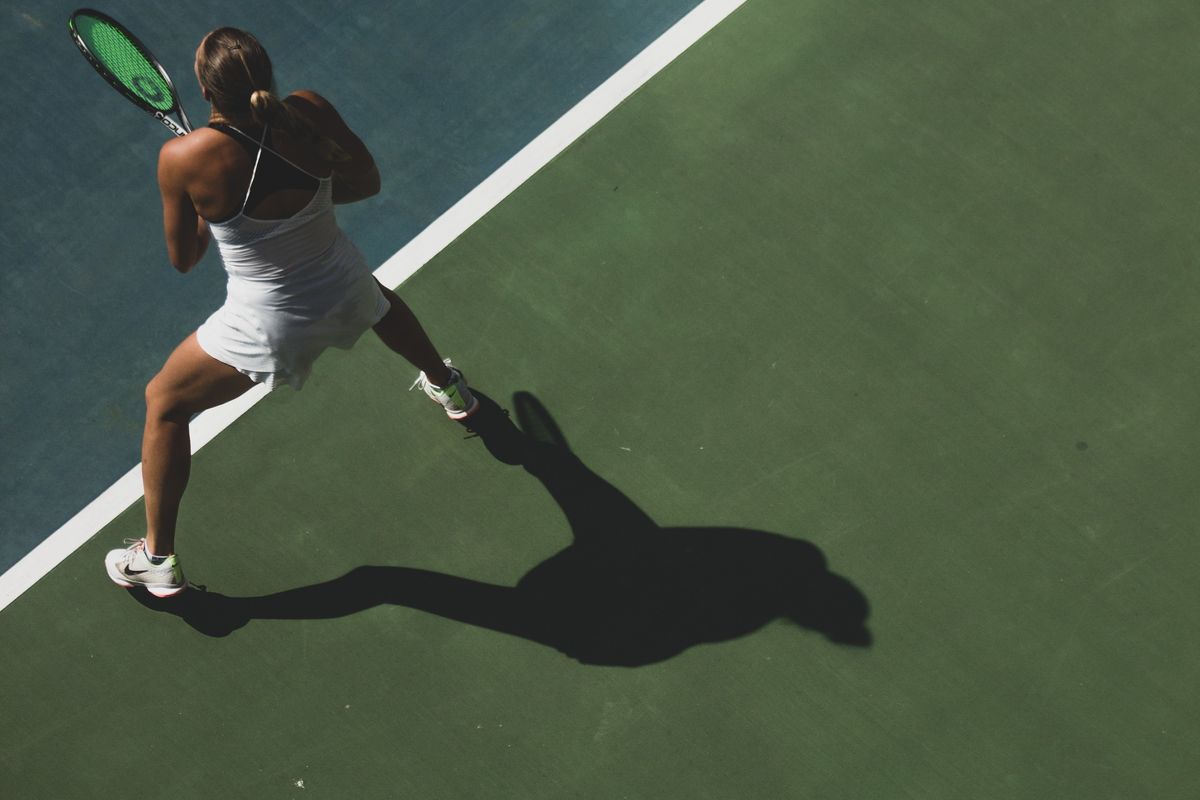 Photo by Renith R (Unsplash)
Can't we keep our eye on the ball?
First it was the French Tennis Federation's bewildering ban on catsuits (during tennis matches, anyhow) after the always stylish and obviously sporty Serena Williams wore a bold black one to a recent match, now it's the crazy code violation against player Alizé Corne for swiftly and modestly flipping her shirt around when she realized it was on backwards during a U.S. Open match in Flushing Meadows, NY. Mind you, she was wearing a sports bra beneath which completely covered anything deemed "inappropriate" by the prudish.
---
So, what's the deal with these rules against women when men can shamelessly sit courtside without a shirt on at all to cool down during the summer's sweltering heat? Is this 2018 or the 1820's? Perhaps catsuits aren't the standard look for tennis' serves and swings, but Williams is no wallflower, and her fashion is as forward as her fierce forehand. Not to mention, she wasn't wearing that killer catsuit solely for style.
As per Elle, "It had potentially life-saving functionality. As a full-body compression garment, it was made to help with blood clots, a health issue she's dealt with frequently in the past. At one point, a pulmonary embolism in her lung left her on the sidelines for a year." Is care for clots banned from the courts as well? No sweat for Serena though; the next time she showed up to play, the ball was in her court. She strutted in making a statement, sporting a custom-designed tutu, a one-shoulder tennis top, and a pair of tights…for the compression concern, naturally. Swing and a miss for the French ban and an ace for the athlete.
As for Corne, the weather was wicked. The temps were treacherous and according to Business Insider, "A 10-minute heat break had been called as conditions reached sweltering point but, when play resumed, Cornet realized she was wearing her top the wrong way round. Cornet then changed on the court, temporarily exposing her black sports bra — and was slapped with a code violation by the male umpire."
Meanwhile male player Novak Djokovic was perspiring plenty too. But he had no qualms about removing his sweat-drenched shirt, sat courtside topless, and proceeded to towel himself dry. And the refs didn't ruffle a feather. As Daily Mail reports, "The WTA rulebook states that female players are not permitted to change attire while on the court. Male players, however, are permitted to do so. Outrageous or just old-fashioned? Sexist or stupid? Or all of the above?

While rules and regulations are understandable, should they not apply across the board? We've seen players with bandages, so why not compression gear? And does a man's body deserve to cool down quicker than a woman's? This is a game, so why not play fair? Let's take the focus off the female body and keep our eye on the ball.
---
Melissa A. Kay is a New York-based writer, editor, and content strategist. Follow her work on Popdust as well as sites including TopDust, Chase Bank, P&G, Understood.org, The Richest, GearBrain, The Journiest, Bella, TrueSelf, Better Homes & Gardens, AMC Daycare, and more.

---
POP⚡DUST | Read More...
Serena Williams Ranks #1 Highest Paid Female Athlete
And the Rich Keep Getting Richer… Kobe Bryant Turns $6 Million Into $200 Million
A Football Fortune! Odell Beckham Jr. Signs $95 Million Deal with the Giants