Sports
Record-Breaking Bucks for the Wide Receiver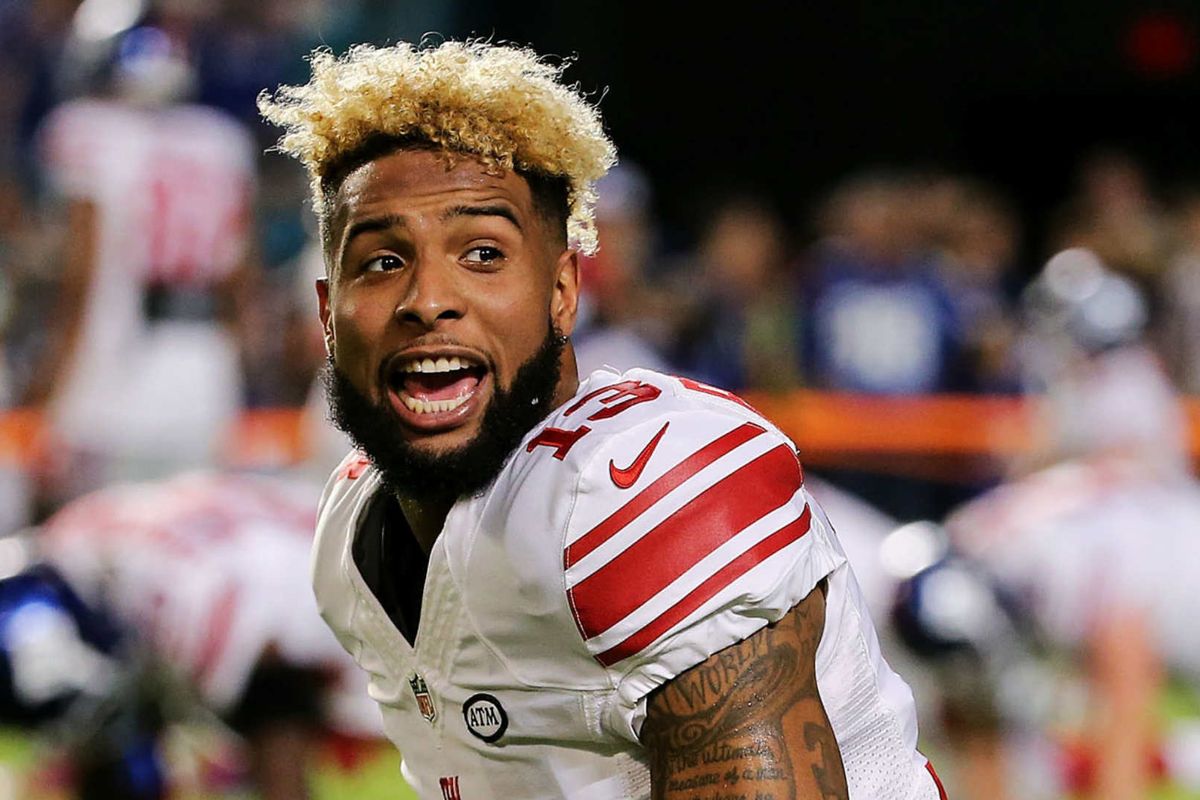 25-years-old and at the top of his game, footballer Odell Beckham Jr. is about to make history.
He just signed a record-breaking deal with the New York Giants, landing a preposterous paycheck for his popularity and power on the football field.
As per CNBC, "The deal has an initial value of $90 million, with an additional $5 million available through incentives. It includes $65 million guaranteed even covering injuries. According to NFL Network, the deal for Beckham sees him average $20 million over the first three seasons." This is a five-year contract extension which will make Beckham the highest-paid wide receiver. Ever.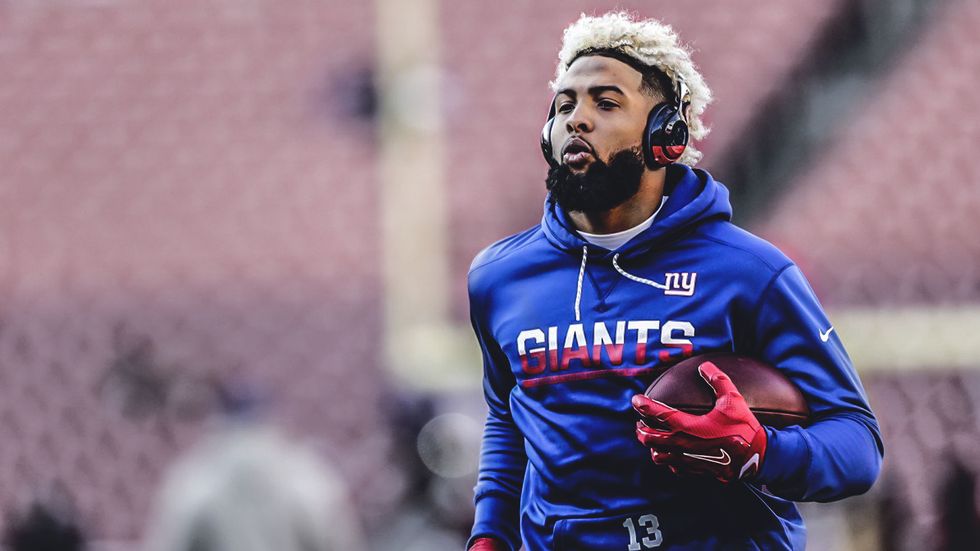 https://clutchpoints.com
As CNBC reports, "Beckham's deal surpasses the annual average $19 million paid among wide receivers and sets a record for guaranteed amounts, eclipsing the annual contracts of Pittsburgh Steelers' Antonio Brown at $17 million annually and the $55 million guaranteed received by Mike Evans of Tampa Bay." Sheesh. And they thought they had it good.

Naturally, Beckham was beyond elated. As posted by the Giants, Beckham responded to the deal with delight, "Honestly, I don't even know how to explain it. I don't know if it's a relief, I don't know – it's a combination of everything. You've worked all your life to get to this point and it's finally here. I have to thank Mr. Mara, Steve Tisch, Mr. Gettleman, coach (Pat) Shurmur, Eli (Manning), all the guys I played with in the past years. Everybody was really a part of this - my mom, my dad, my family, everybody who was supporting me through this. It's just such an amazing feeling, I can't even explain. Most importantly, I have to thank God for being able to put me back together mentally, physically, spiritually. This is just truly amazing; I don't even know the right words to describe." Yah, neither can we.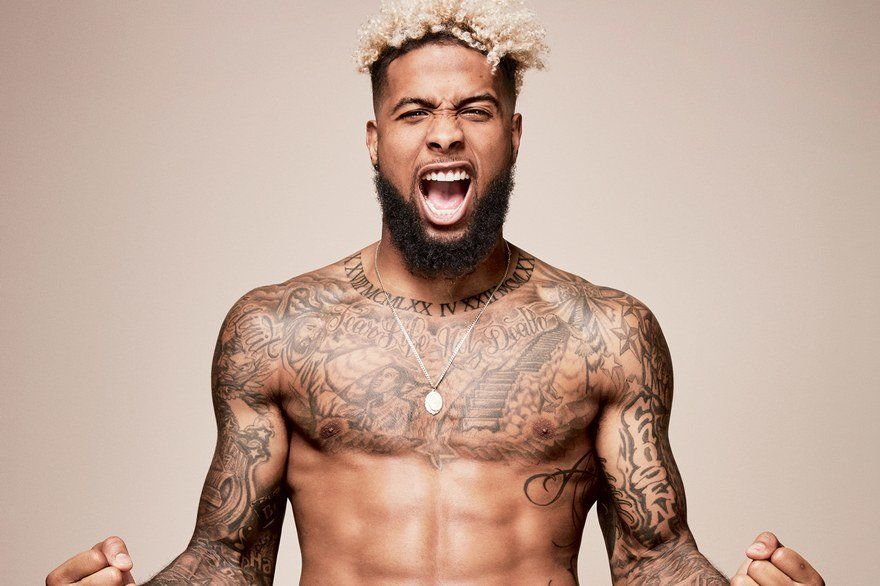 media.gq.com
According to the Giants, "Beckham, the 12th overall selection in the 2014 NFL Draft, had the best three-season start by a wide receiver in Giants history, and one of the best ever in the NFL. His totals of 288 receptions, 4,122 yards and 35 touchdowns all shattered the previous Giants records for a player in his first three seasons." Apparently, such numbers are needed for some nice negotiations. $95 million ones to be exact.

"It's a great day for our franchise and our fans," said New York Giants' chairman and executive vice president Steve Tisch. He continued, "We have seen Odell grow. His enthusiasm and work ethic are contagious, and my hope for him and for us - and I know he feels the same - is for him to be remembered as one of the great Giants of all time." And if not the greatest, certainly the richest.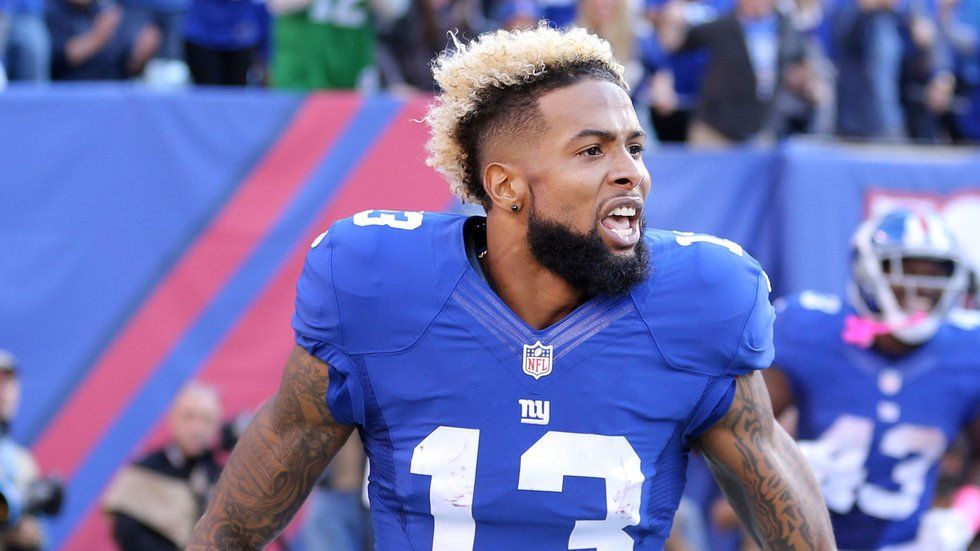 newviralstory.com
As Bleacher Report notes, "Beckham is entering what should be his prime, so he's likely to provide New York's offense with plenty of bang for the buck moving forward." And with the bucks Beckham's soon to be bringing in, that "bang" better be as big as fireworks on the 4th!

---
Melissa A. Kay is a New York-based writer, editor, and content strategist. Follow her work on Popdust as well as sites including TopDust, Chase Bank, P&G, Understood.org, The Richest, GearBrain, The Journiest, Bella, TrueSelf, Better Homes & Gardens, AMC Daycare, and more.

---
POP⚡DUST | Read More...
Serena Williams Ranks #1 Highest Paid Female Athlete
And the Rich Keep Getting Richer… Kobe Bryant Turns $6 Million Into $200 Million
Gimme an "M," Gimme an "A," Gimme an "L," Gimme an "E!" Yes…MALE Cheerleaders to Join the NFL