Popdust Presents
Popdust Presents | Nobody's Got It Like Sky Katz
The Rapper Has No Plans of Falling Back Anytime Soon
The rapper swaggers into our office for beats and chit-chat.
---
August 1, 2018 | The sky's the limit for Sky Katz, a shoot-from-the-hip kind of talent readying for next-level superstardom. At only 13, she has already impressed on America's Got Talent and currently holds it down on Raven's Home, a reboot of the classic mid-'00s Disney comedy, That's So Raven. Now, she's riding high with a new funkadelic single "Fall Back," which hits hard and sees Katz pouring the swagger on extra-thick.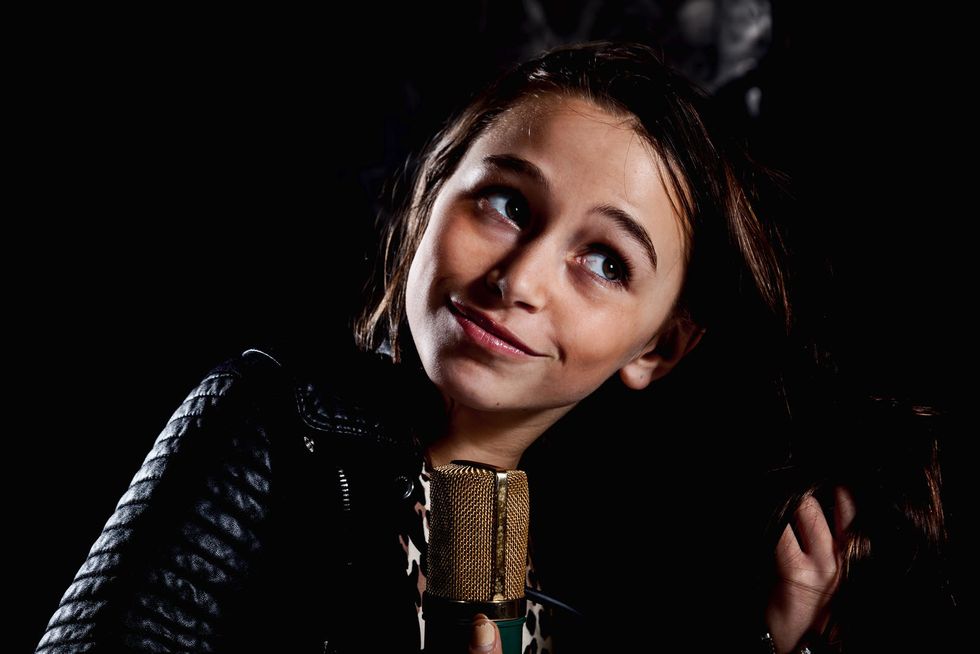 Sky Katz
During a recent stop into the office, as part of the ongoing series Popdust Presents, the super charming and bright-eyed upstart chats with our host Deascent about working with the incomparable Raven Simone, how she stays humble, and having fun. Watch above.
"Oh, my god, Sky," saidAGT panelist Simon Cowell moments after Katz's audition of "Fresh." Howie Mandel chimed in, "You're already a star." Cowell added, "You actually are really real. Real attitude. Look great, cool...you scare me..." Needless to say, Katz got four yeses. While her tenure on the hot summer TV program was short-lived, her trajectory was already set in motion. She has since performed on such stages as the New York Knicks Halftime Show at NYC's Madison Square Garden, New York Fashion Week's Rookie USA Fashion Show, and The Harry Connick Jr. Show, among countless others.
Watch "Fall Back" | Live
"Before I auditioned, I always used to watch the show. I used to always send out my auditions to all these different things. I even sent it to American Idol, and that's singing. I auditioned for America's Got Talent one day, when my mom was like getting ready to leave," she said of the audition process, which took place initially at Queens College, "and I didn't even tell anybody because I always sent these and my parents know that and I don't have to tell them when because I don't expect anything. Then my dad got a phone call and they told him how I made it and then he thought it was prank and then he realized it wasn't after that."
The celebrity judge phase happened next, and the rest is history.
Watch "Icy Girl" | Live

In addition to her solo music, including last year's sultry "For Da Summer," she has amassed millions of views of her covers. From Drake's "Look Alive" to Nicki Minaj's "Monster" to Lil Mama's "Lip Gloss," her gifts are quite evident. The youngest of four children, Katz is putting the heat on the industry, that's for sure.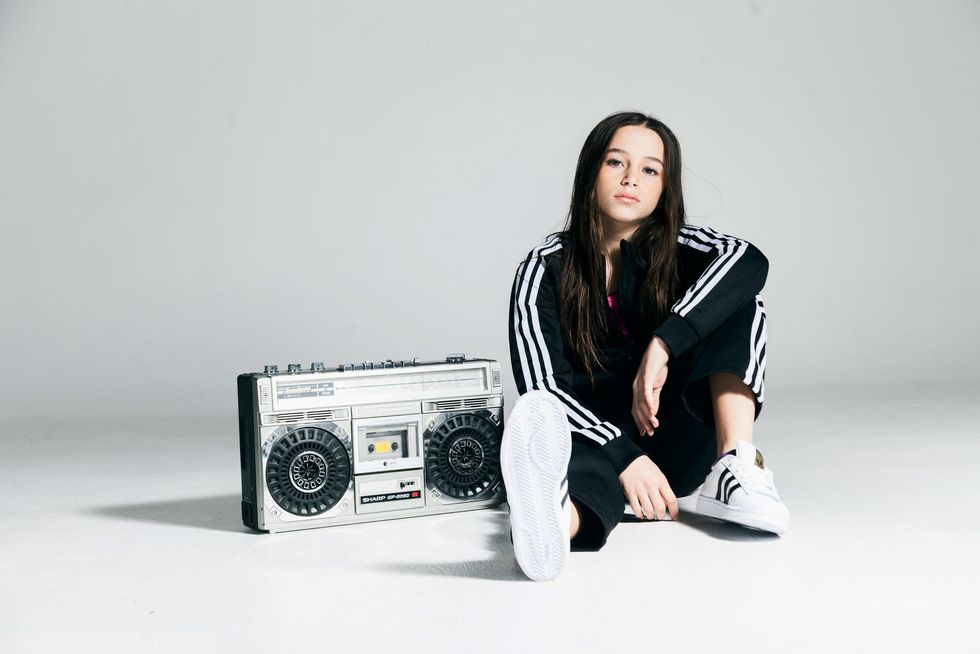 Sky Katz
---
Jason Scott is a freelance music journalist with bylines in B-Sides & Badlands, Billboard, PopCrush, Ladygunn, Greatist, AXS, Uproxx, Paste and many others. Follow him on Twitter.
POP⚡DUST | Read More…

PREMIERE | Lindsay Kay Unleashes Pent-Up Anger In Elegant 'Too' Video
Popdust Presents | Forget Your "Pain & Misery" with Josh Teskey of The Teskey Brothers
PREMIERE | EE Beyond Deconstructs Fantastical Pictures of Love with 'Too High (The Story of Us)'