MUSIC
The Bright-Eyed Singer and Songwriter to Release Debut Album, For The Feminine, By The Feminine, Oct. 5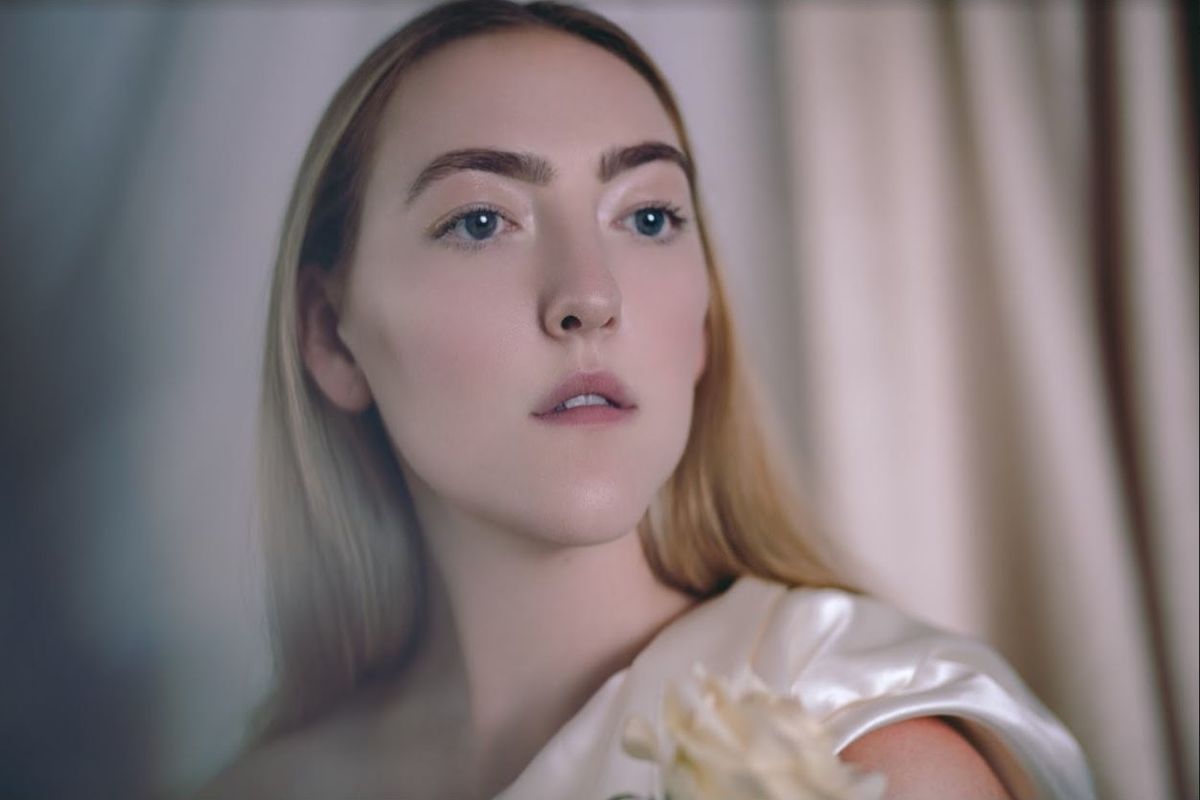 Anastasia Lebedeva
Kay commands attention in new visual.
We are in the Age of the Reckoning. Men are finally being held accountable. Women are finally being heard.
Months before the disastrous 2016 election and the #MeToo movement that ignited a fury across the nation, the air hung thick with rebellion, and it was only a matter of time. It was hiding just below the surface and waiting to be liberated. You could feel it, and singer-songwriter Lindsay Kay could feel it too and knew what was coming next. Like many women and female-identifying individuals, the harboring of rage and truth was becoming too much, and upon her return from an artist residency in France in early 2016, Kay's creativity exploded in an elaborate and stunning array.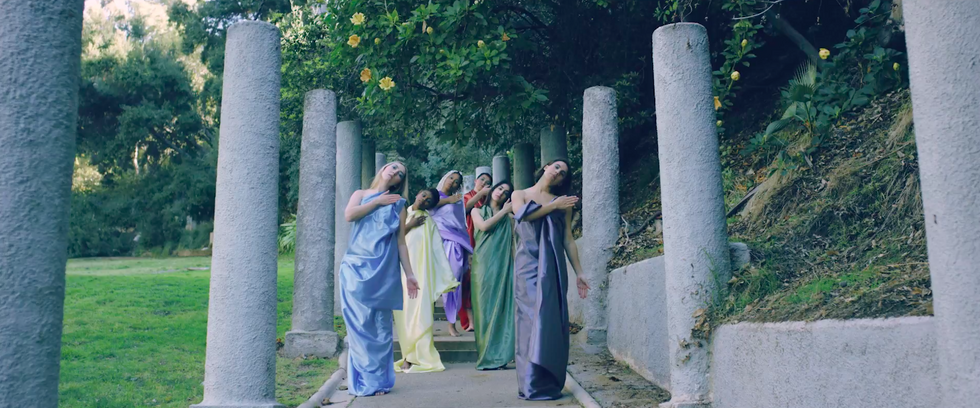 Music Video Still
That's how her debut album, For the Feminine, by the Feminine, was bred and born. From the top down, it is made entirely by women or female-identifying individuals, serving as a proudly-polished and shining suit of armor. And her new single "Too," a supple and penetrating piece, unsheathes a sharp and sudden admission of "the ways in which women and feminine-identifying people compress themselves for their masculine counterparts," Kay tells Popdust, premiering the equally-momentous music video today.

As displayed in tempered intensity in the clip, Kay lists the ways men have commandeered women with a masterful calm, "To be quiet so they can speak louder; to shrink our physical bodies to give them more space; to suppress our pain to bring them comfort. It is about the sacrifices we make, many times at our own detriment, to make their lives more pleasant, and about finally acknowledging that we are living, breathing, feeling, complex, multi-faceted human beings, and we are important too," she says.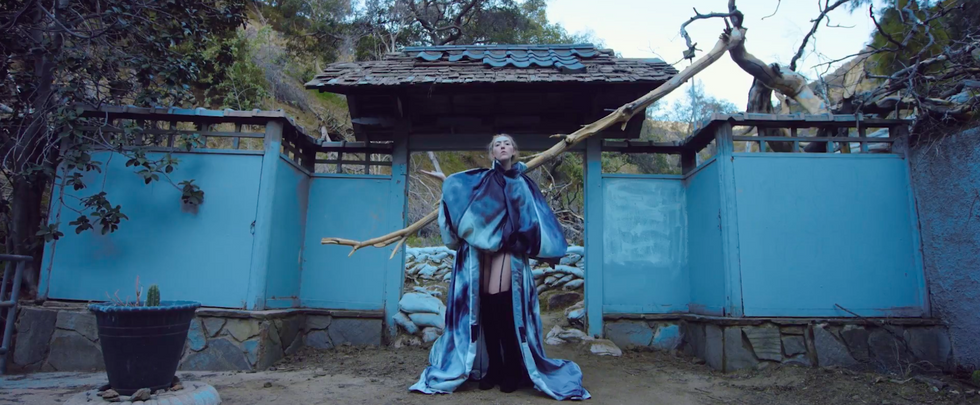 Music Video Still
The video, which rises and falls along with the cry of strings and horns, was directed by Anastasia Lebedeva and captures the beauty and scope of femininity, relishing in color, lines, and shapes. "She is truly a visionary, and this video is really a meeting of our visions and ideas on femininity and its incredible strength and beauty," says Kay, who teamed forces to art direct the video. "Many of the images you'll see in the video were things I had been imagining for quite a long time while I was writing the album, but it would never have been possible to create this work without Anastasia's amazing ability to understand my crazy ideas and capture them so beautifully, while also proposing crazy ideas of her own with such vulnerability."

"We wanted the video to express moments of feminine pain, sorrow and restraint, as well as moments of feminine celebration, sensuality, and togetherness. But above all, we wanted to create something beautiful made by women, for women."
Watch below:
Kay's love of fashion understandably played a vital role in the final product, allowing her to inhabit various versions of herself all at once, a tour de force of passion. "One of the elements of the video I feel most proud of is the beautiful garments that I and the other folks featured were so privileged to wear. I was determined to have fashion play a prominent role in the video, as that is a way I love to express myself," she says.
Kay utilized Instagram to cull female fashion designers "whose work really spoke to me," she notes. She stumbled upon the work of six talented female designers from all over the world for "the most beautiful, unique clothes, and I was overjoyed that each one agreed to send me one or several garments to wear in the video. These clothes aren't just bits of fabric that look nice on bodies: they're art, and each piece has something to say."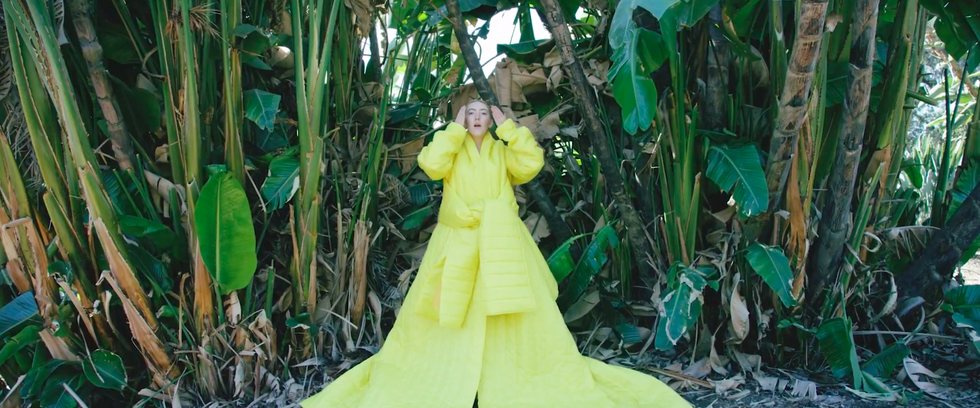 Music Video Still
Notably, Kay dons a dress (below) from the "Let's Talk About Perfection" collection by Tove Berner-Wik. "On the front, it says 'ugly, disgusting, gross, hideous,' and on the back, it says 'beautiful, gorgeous, sexy, fabulous.' And my friends standing next to me wore garments that bore the words 'good enough' and 'this is only an illusion.' That felt important, to have the clothes conveying their own commentary."

Kay's voice is spacious, often unwavering and smooth like ripples across the lake's surface. Even in addressing such culturally-important and personal issues, she is comforting and graceful. "I'm not your silent muse," she sings, a quiet roar that quakes the ground on which she walks.
For the Feminine, by the Feminine is out October 5.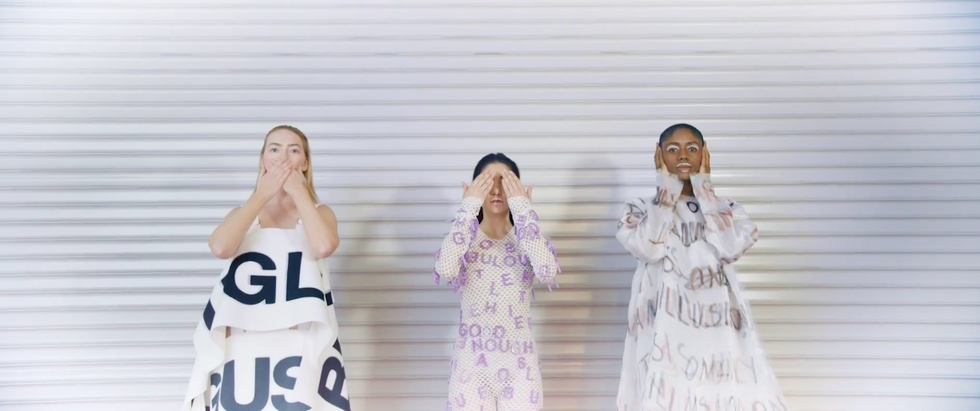 Music Video Still
---
Jason Scott is a freelance music journalist with bylines in B-Sides & Badlands, Billboard, PopCrush, Ladygunn, Greatist, AXS, Uproxx, Paste and many others. Follow him on Twitter.
---
POP⚡DUST | Read More…

Popdust Presents | Forget Your "Pain & Misery" with Josh Teskey of The Teskey Brothers
PREMIERE | EE Beyond Deconstructs Fantastical Pictures of Love with 'Too High (The Story of Us)'