MUSIC
Brown's stench is overpowering, and Thugger is nowhere to be found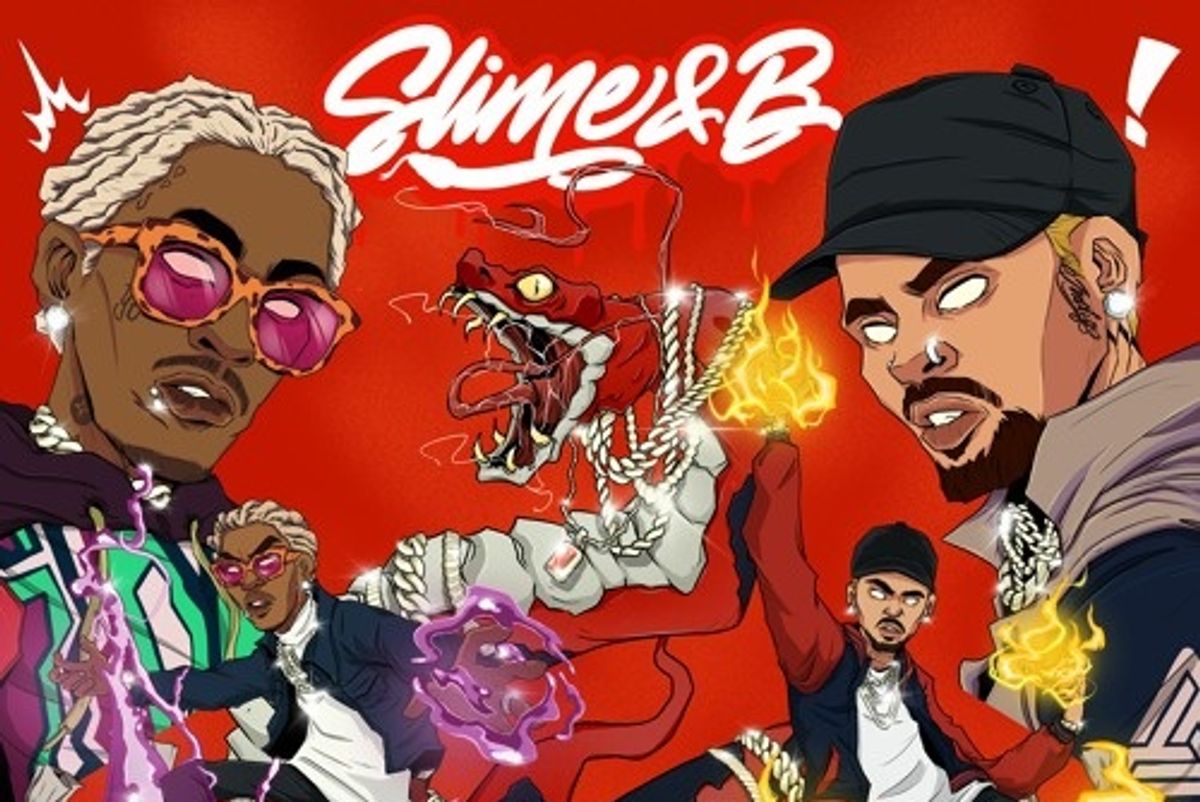 Late last night, Young Thug tweeted proudly that he had recorded all his verses for Slime & B in one day.
But the Chris Brown collaboration is largely devoid of Thugger's signature crooning. Like a poorly balanced diet, Slime & B offers no breathing room from the melodic trap sounds of Chris Brown's Indigo, which in turn causes Thugger to sound like a feature on his own work. Meanwhile, Brown's stench is overpowering. His obnoxious club R&B feels more hollow and disconnected than ever before given the current climate. "I'm too lit, she f*cked up, we wish that we could get undrunk," he raps on the tepid, Thugger-less "Undrunk." Brown handles almost every hook, tackles multiple verses at a time and while Young Thug makes appearances, bloated and unnecessary guest features inevitably overshadow his contributions.
---
But when the stars align, fleeting moments on Slime & B emphasize how effortlessly these two artists can curate smash hits. "Big Slimes" has all the sleek swagger of So Much Fun, with Thugger finally allowed to take center stage as he floats over Turbo's signature bounce. The track emphasizes the lost potential of Slime & B: perhaps the joint project could have thrived if Chris Brown had just taken a few steps back.
Slime & B